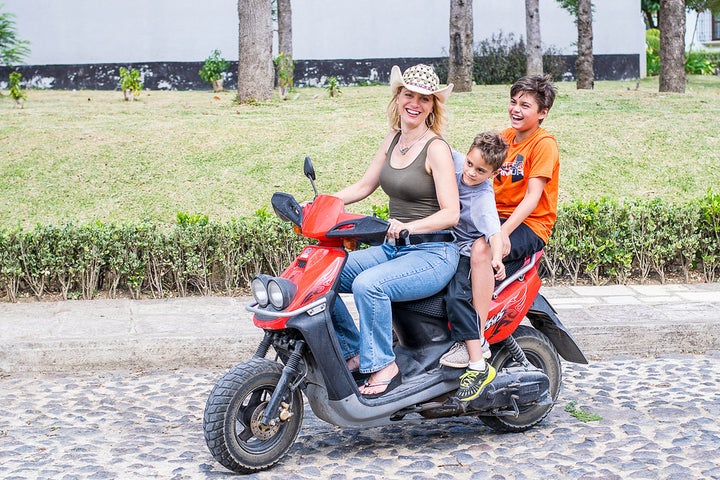 How can we teach our kids something that we don't really even think is a teachable skill?
Self care and self love are terms that are thrown around everywhere these days. Usually in the form that we, adults, are simply not doing enough of them.
I certainly know that I was guilty of that for the first four decades of my life. I didn't even know what self care meant. And isn't self love egotistical?
I took a mini workshop to help me understand what this whole self care thing was all about. Or better known as 'me' time.
As moms, we tend to never make space for our time. We have plenty of time to give our kids, our spouses, our friends, our relatives, our jobs. But when it comes to self time, that feels almost sinful, forbidden, how-dare-I think-of-me when I have all these other responsibilities.
Well, after completing the workshop, and taking out time to read more about self care, the question turns into: How dare I NOT take time out for self care and nourishment of me.
The toughest part of all with this self care and self love stuff is facing up to the fact that I am the most important person in the world. If I don't replenish my energy, if I don't take time out to get to know myself and to fall in love with myself, how can I possibly give fully to my kids, husband and everyone else in my life.
This is the battle that we, mainly moms, face on a daily basis. The belief, the falsehood that we come in last dominates our thoughts and thinking process.
It took me over two years to see the importance of it and to realize that I do come first.
But it was work, consistent practice and conscious effort on my part. And, the hardest part of it, getting used to it as becoming my norm.
In the workshop, that lasted 12 weeks, we had to take four hours a week for ourselves. Better all in one go to fully seep into the moment. And, gratefully, the course gave examples of different self care acts to follow, i.e: spa day (that's kind of a given), exercise, going to the movies alone, going shopping alone, going out to eat alone, going for a walk alone, spending time reading, taking a long bath and beauty routine, going to the salon, and on and on. Once you open yourself up to this, the opportunities are endless.
Today, I am proud to say, self care time is as important to me as taking my kids to school or to one of their extracurricular activities. It's scheduled into my week. And everyone in my family respects it and knows that I come out better and happier which flows out onto them.
Self care, when you take the time to focus on yourself, leads to self love. They are connected. I don't believe I would've gotten to the state of true self love without putting in the time to be with myself and getting to know my real self. That came with allotting the time for me. Think of it this way, would you fall in love with your partner if you never took time to know them, spend time with them and care of them? How could you?
All this is great, however, the real problem that most of us truly need to focus on is that we don't come to this realization until we are much older. And then what happens? You have to train yourself to do it, to make it a part of your life. And let's face it, the older we were the more resistant we were to change.
That's where educating kids from as young as you possibly about the importance of self love becomes a critical life skill.
I am a mom of two boys. My oldest was 10 and my youngest was four when I understood the gravity of self care and love. From that moment on, I have been teaching my sons that for them to ever truly love, they must truly love themselves first.
Yeah, it's easy to say, I love myself. But to really, fully embrace this love is a whole other story.
And that's what we need to focus on.
Growing up self care was never spoken of, or mentioned or even considered. Not that it was taboo per say, but it simply wasn't even on the radar for my parents. And this never came up in any school course or activity. So if it was not something we think about, how can it be openly discussed and taught to our kids?
With my family being on board with mama having her time, it is easier to explain to my boys. I started by doing simple exercises by taking my boys to a huge mirror and we sat in front saying to ourselves: I love you, name of my son (said by my son).
"I love you, Brandon." "I love you, Keanu."
They said this over and over again. Don't get me wrong, they felt super silly at first. They whispered it. They didn't want to do it. But with time, it became natural. They stared into their own eyes, and repeated the saying.
They asked me why this is so important?
My response, and the only true response that I repeated hundreds of times, and now is understood as the absolute truth - "If you don't love yourself fully with all your imperfections, flaws and mess ups, how can anyone else love you? And how can you love anyone else truly!"
About Marina:Marina Kuperman Villatoro is the founder of Raising Biz Kidz. She's a mom of two boys and an entrepreneur for over twenty years. Like many entrepreneurs, she has spent years and thousands of $$$ learning (and unlearning) skills that are needed to succeed in businesses and life. And when she wanted her kids to get the right tools from the start, and NOT go thru all the relearning and time loss she had to do, she started looking for programs, courses, workshops for kids to teach these critical life skills and tools. She found almost nothing out there! Out of her frustration, Marina started her own program. Click Here to get ONE simple tool to help your kids to be inspired to live life on their terms.
Popular in the Community