Women often put others ahead of themselves and see self-care as an indulgence, rather than a necessity. However, taking care of yourself, and finding moments to recharge, refresh and rejuvenate is not something to deprioritize. It's a way to make sure you stay on top of your game, with full energy, vivacity and dynamism. Self-care can take on many forms; eating right, making time for physical activity, getting enough sleep – and of course, you can always hit the spa. I had the good fortune of sitting down with the incredibly talented Vance Soto, owner of the Ole Henriksen face/body spa in LA, to learn about 4 ways to treat yourself; from simple to splurge. Whatever you choose, make sure it's all about putting yourself first. As Vance says "Guilt doesn't serve you – if you don't take the time for yourself, how can you be good to other people".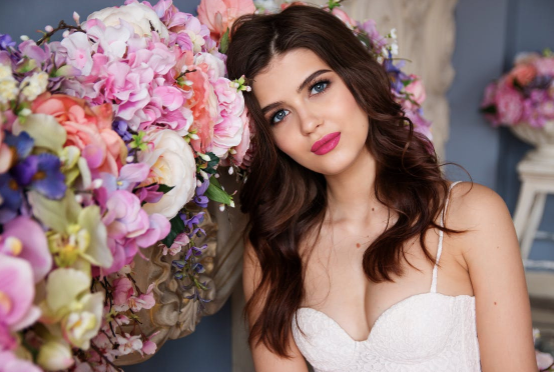 There a range of standard treatments you can do at home, and over time, once you've discovered your ultimate routine, this should become a habit. Just like drinking 8 glasses of water a day, right? Try a simple hot towel compress by taking a few drops of an essential oil, like lavender oil, and filling a sink with hot water. Complete the hot towel compress and breathe in the aroma of the essential oils. To create a ritualistic feel, turn on some music, light a candle and enjoy. Vance says, "Beauty rituals like these are a form of meditation – using scents and smells can really help take you away, it's one of the most evocative and powerful senses".
This is your chance to try something really wacky and far out in the beauty world. And this is just the ticket: one of the new innovations hitting the beauty world is a serum made from a human stem cell – and it's no ordinary stem cell, it's a donated baby foreskin. Yes you read that right! Though it sounds crazy, stem cells give the skin a different and long lasting glow. Despite its odd origins, the treatment is surging in popularity. Partly because it's suitable for all skin types and it's also reported to be safer than both bovine and plant cells. This unusual treatment stared out as a treatment to heal patients after medical procedures, and has now found its way into the beauty world. Try this hydro-facial with an innovative twist, if you're really up for something new.
This is the mother of self-care. Start with a wet room shower or soak in the tub and follow it up with the most luxurious scrubs and wrap treatments around. The focus should be on upping the sensorial inputs, as the more of these at play, the easier it is to become transported to another world. When Vance and his team were designing their signature treatment, they asked themselves 'What would Cleopatra have got?". They designed one room, is fully decked out as a Moroccan getaway, complete with trays, oils, tiles and scents. The opulence is something you can recreate at home too. Pick a design style that truly resonates and build out a mini-alter r corner within your bathroom that reflects your optimal taste…and then takeover the whole bathroom!
If you're really, really pressed for time, try an option that will give you both efficacy and a sense of escape. This option should combine the best of innovation with human touch – if it's all about the quick fix, you miss the mental restoration that self-care can bring. On your next visit to a spa, try micro-photo treatment – like LED technology. This can tighten pores, and can be added to most facial treatments. If you're really in a rush, you don't even have to put a robe on; but remember, it's your time to treat yourself!
Related
Popular in the Community