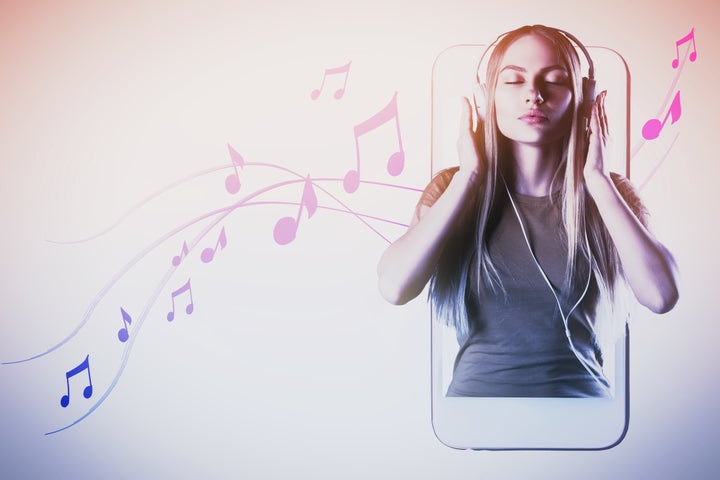 From smart alarm clocks that can monitor your sleep cycle to using fitness and activity trackers, health and wellness apps claim to help you improve your life. Who hasn't tried Fitbit? In fact, nearly 60 percent of US smartphone owners use phones to manage their health.
I talked with Joanna Yu, a female entrepreneur in the tech industry. Yu is the founder of Humm.ly, the first music therapy-inspired application.
Humm.ly was founded on July 10, 2017. Yu believed in the power of music and music therapy-inspired services and wanted to bring it to the broadest possible audience and knew that the smartphone revolution, then still in its early days, was the way to do it.
"The biggest challenge for me was to find a technical person to join the team. When I first started, I obviously had no cofounders and no money at all. However, my co-founder David was the first one in mind after I finalized the idea of Humm.ly. We had known each other for seven years, and I knew he was the best person to make this happen with me. We started developing our content, and two months later, we found our CTO Michael through a referral. We have been working pretty smoothly since then. Both of them saved me a lot of money because they were so committed and were okay with me not paying them in the beginning."
In Yu's opinion, starting something that you're passionate about and that you can see yourself working on all day long with little-to-no rest is an excellent position to be in, indeed. Once you've given yourself over to that idea ultimately, the rest will fall into place. In many ways, Humm.ly itself proves just how accurate those sentiments are.
Humm.ly team is formed by a team of board-certified music therapists, world-class producers, and even Stanford writers.
The Iso-Principle is a process that describes how people can match their mood with the music they're listening to; at which point they can then change to music that effortlessly transitions them into a different state. If a person was feeling anxious or restless, for example, guided music experiences can be first used to match his mood and then calm those senses comprehensively and organically. This ultimately straightforward idea is a large part of why Humm.ly works so well.
The type of music therapy-informed services offered by Humm.ly doesn't end there, however. The benefits that users can now carry around with them at all times include things like increasing their cognition, reducing physical pain and emotional stress, boosting their performance and so much more. A wide range of different studies have been conducted that show that not only does music help to reduce pain and minimize emotional distress, but it can also decrease the use of anesthetics and opioids in users, can lower their blood pressure and can even allow their heart rate to return to normal.
Likewise, Humm.ly can also be connected to the Health app that comes pre-installed on all iOS devices like the iPhone and iPod Touch. Using this personal and precise health-related data, Humm.ly is in a better position to both recognize historical patterns and create a more customize (and therefore impactful) music experience. To put it another way, Humm.ly won't just leverage how music affects the brain to your advantage - it can use information about how music affects YOUR mind to create the right impact for the right results at exactly the right time.
In the end, the Humm.ly app was built from the ground up to help people better and more holistically address problems related to not just their wellness, but also their relationships, their workplace performance and so much more. In fact, taking a look at some of the top guided and unguided sessions in the app reveals just what a major impact these simple concepts can have:
• Anxiety Relief on the Beach
• No Judgement in the Rain
• Romantic Intimacy and More
Finally, I asked Yu if she had one piece of advice to someone just starting out, what would it be?
"You must start something you're passionate about, and you see yourself working for it all day long with no rest. Once you become that committed, the rest will follow."
Related
Popular in the Community