I'll start by saying that the tactics I'm suggesting in this article are definitely not for every future home buyer. However, the few who use them properly will emerge with instant equity and solid protection against reasonable market fluctuations to the downside.
It's now eight years after the housing and mortgage crash that began in 2006, and a lot of media attention is on increasing prices and even bidding wars for homes in many areas. However, there are also analysts who fear that this is a "mini-bubble" that can't last. Much of the activity is still cash buying by small and institutional investors buying up foreclosures and distressed properties.
A couple of major problems are contributing to pessimism in the current market. First-time homebuyers are just no longer in the market much at all. Many are living at home with their parents, unable to qualify for a purchase, burdened with student debt, or short an acceptable down payment. Even if they can buy, the second reason we're not really in a major recovery comes into play.
Not only first time homebuyers, but would-be buyers in general as well, are fearful of the stability of market improvements. The American Dream has been tarnished, and many people are afraid to commit and buy when they aren't sure about future appreciation. They're also concerned about an economy that's not supporting new job creation or wage increases.
The techniques I'm going to suggest in this article, if you choose to use them, are based on solid strategies used by investors to "buy right," locking in a profit at the closing table. They aren't used by the normal retail consumer buyer because they aren't easy, nor are any of the lenders or new home builders really terribly interested in bringing them to your attention. In fact, you aren't going to be using them for any new home purchases. This is all about distressed existing homes.
Generally the retail buyer isn't getting in on the down-and-dirty foreclosure buying action because the homes are not in livable/financeable condition when purchased, so lenders will not approve a mortgage. They want all repairs and renovation completed to secure the long-term mortgage.
First make a decision to buy at a deep discount to the ARV, After Repair Value, of the home in the current market. Get help to determine what the home you like would be worth if it was ready to live in. Then you go to a lender who will be happy to help you with a FHA 203k home loan. This is really a combination of two loans, one for the repairs. Then that loan is rolled into a long-term mortgage.
You get hard quotes from contractors to do all of the necessary work to make the home livable and make the lender happy. The 203k loan is structured in two parts, the first to get the repairs done. The lender controls release of the funds to the contractor(s) as the work is completed and approved. An appraiser has already given the lender the ARV of the home, so the goal is to get the combination of purchase price and repairs to a level below that value.
A recent real life example was a buyer who found a foreclosure with a negotiated purchase price of $125,000, then received contractor written bids of $42,000 for all repairs and renovation to make it a nice home again. The ARV of the home according to the appraiser would be $192,000. Since the total of the repairs and the purchase was $167,000, this buyer locked in equity and profit of approximately $25,000 at the closing table.
That's a comfortable 13 percent equity from the first day of ownership. Sure, it took a bit longer to make this deal a completed reality, but it was well worth it in the end. And, there were no retail competitors bidding for this home. This buyer was able to locate a home in a neighborhood they liked, and they could visualize it in totally restored condition.
The key is to do the due diligence and get your own reliable estimates of the value of the home once it's repaired. Then get some preliminary quotes from contractors for the obvious work. If you can pad that some and get the right purchase price to guarantee instant equity, you're on the right track. This self-defense strategy for buying your next home will give you a nice cushion for market gyrations and a comfortable feeling of control of your financial future.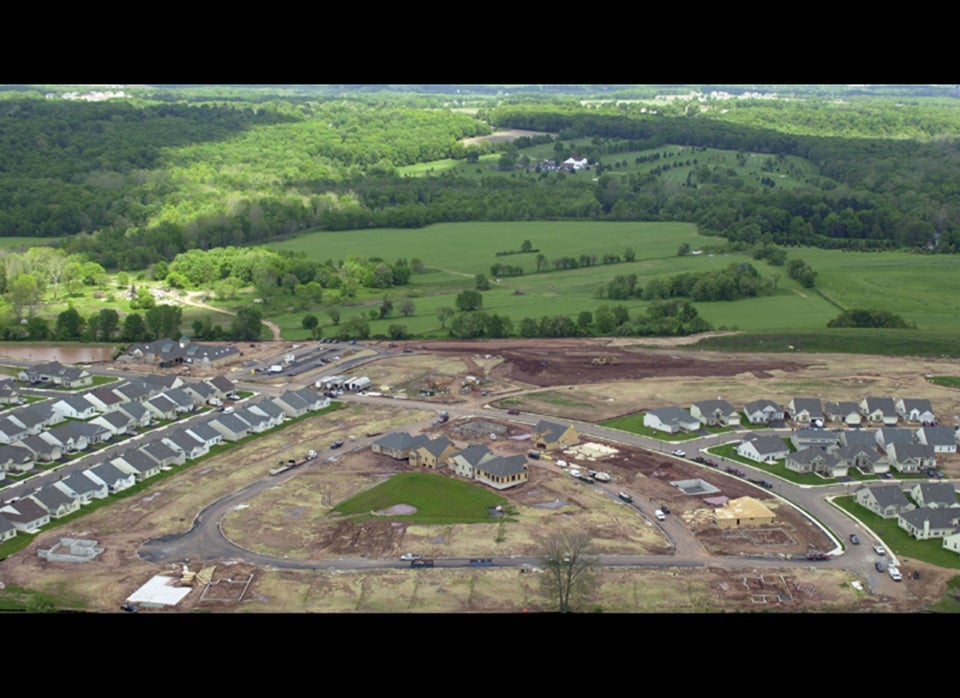 10 States Where No One Wants To Buy A Home