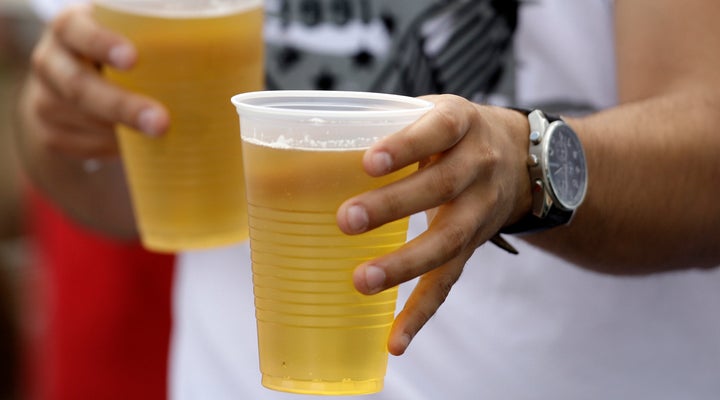 "Don't drink and drive" is a hard-and-fast rule, and for good reason.
But with cars beginning to drive themselves, drinking and driving could become less of a problem than it is now, assuming technology evolves to the point where humans can imbibe without endangering anyone else on the road.
And according to an analyst report published Monday by Morgan Stanley, that could translate into substantial gains for businesses that make money selling alcohol.
The financial services firm has a rosy outlook on U.S. restaurants with robust alcohol sales, like Chili's and Buffalo Wild Wings, and on global beverage producers like Constellation Brands, which owns a wide portfolio of premium alcohol companies (among them Corona, Robert Mondavi and dozens of others).
"In particular," the authors write, "shared and autonomous vehicle options could drive more on premise consumption (more last call drinks), off premise consumption (drinks to go ― Buffalo Wild Wings is already studying this opportunity) and over time even the opportunity for the potential for alcohol sales from drive thrus."
Morgan Stanley estimates that if, as a result of self-driving cars, each member of the global drinking population consumes just one more drink per month, the global market could expand by an estimated $31 billion. If we assume that each person in that group has two additional drinks per week, then ― health care costs aside ― the total market could grow by an estimated $250 billion: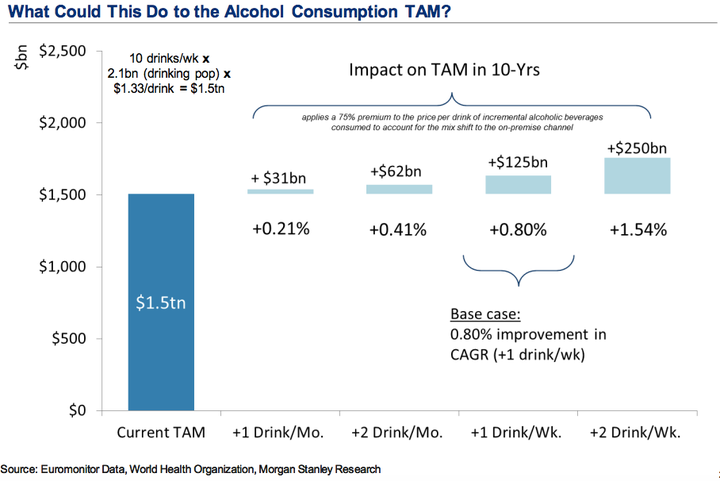 Morgan Stanley's report estimates that the world's 2.1 billion drinkers currently spend about $1.5 trillion on alcoholic beverages per year.
"We acknowledge the numerous and serious health risks that are associated with the consumption of alcohol," the report notes. "This study is not intended to encourage increased alcohol consumption."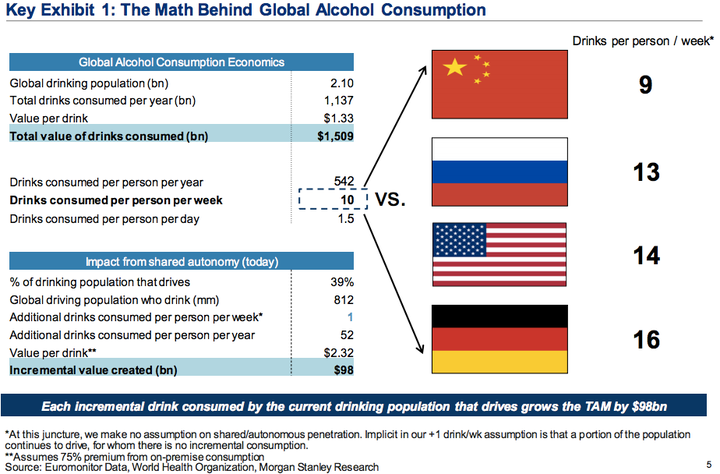 Of course, the prediction that more self-driving cars will equal higher sales of alcohol is at least loosely based on the assumption that the type of person who drinks and drives is also the type of person who goes for the safer alternative when it's available.
The study, conducted by researchers at the University of Southern California and Oxford University, found that ride-hailing services like Uber have had little to no effect on decreasing drunk-driving deaths, a conclusion that contradicts Uber's own research on the matter.
Note: The Huffington Post's Editor-in-Chief Arianna Huffington is a member of Uber's board of directors, and has recused herself from any involvement in the site's coverage of the company.
Before You Go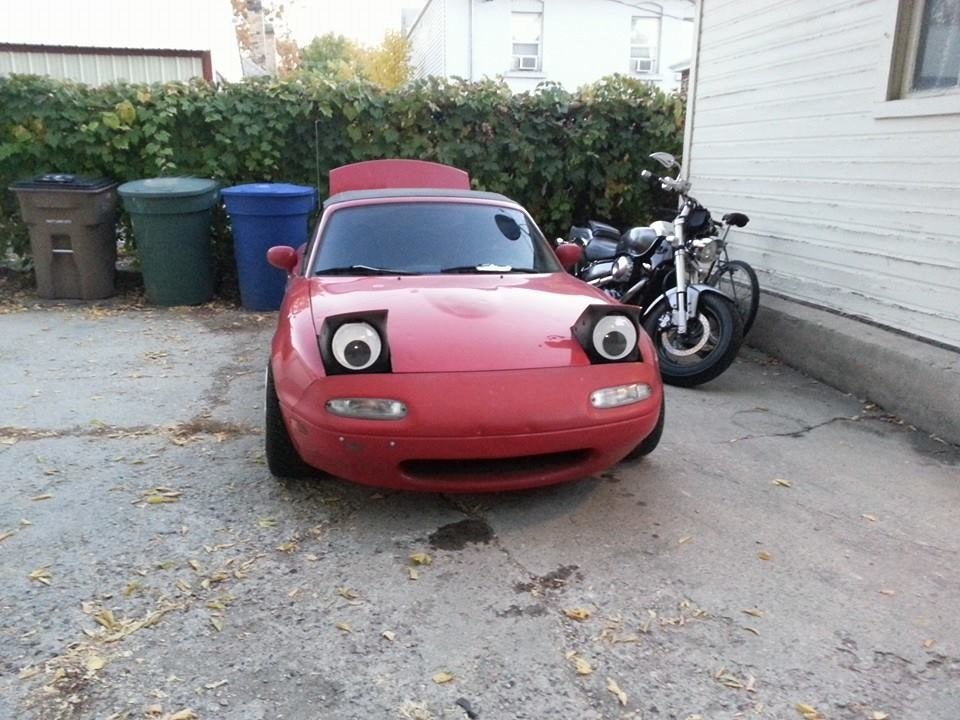 19 Hilarious Drunk Purchases You Won't Regret Waking Up To