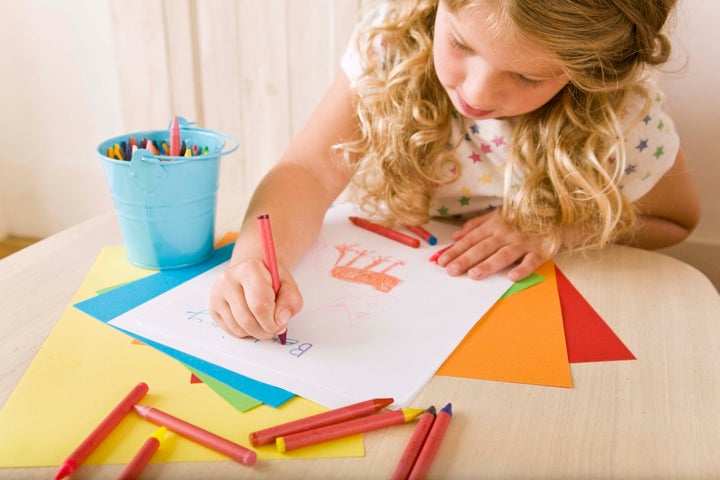 People are often surprised to learn that I suffered terribly with depression for many years. Of course, if you saw me on "Oprah" or "The Dr. Oz Show" you might think I've always had this sunny disposition, warm smile and optimistic attitude. Unfortunately, it just ain't so.
I grew up in the performing arts regularly singing, dancing and acting in school plays and community theatre. In college I had major roles in professional theatre and some indy films. You could say that I am most comfortable, joyful and in the "zone" when I'm on stage or in front of a camera.
My father discouraged me from pursuing a career in the arts. His critical voice in my head pushed me toward a career in medicine -- like my mother. When I entered medical school, however, the sense of self-assurance, harmony and bliss disappeared. I felt like I had to study all of the time in order to keep up with my brainiac classmates. So, after being so heavily involved in the arts, I became engrossed in anatomy, physiology and biochemistry.
Little by little I felt depressed, anxious and pessimistic. I didn't realize until recently that, for me, the arts are not just a frivolous luxury, they are the very basis of my soul's existence. I now know that when we deny the expression of our true self we can experience depression. I pushed my feelings of depression underground and instead focused on helping other people live their passion and reclaim wellness.
Over the years, I could easily recognize the same syndrome in my patients. Many people would complain of insomnia, anxiety, irritable bowel syndrome, migraines... and in many instances I realized that there was no physical cause to be found. They stuffed their negative feelings inside. While probing into our preferences, strengths and values we often discover that not aligning our life with our deepest truth leads to dis-ease in various forms.
Oprah said: " ... the world will try to tell you everything about yourself, and we have so many voices in our heads and in our Facebook pages telling us everything, but to know really what to do and how to be guided in your life you have to go to that space where the bigger you, the greater you, resides."
For nearly four years I served as the medical director and spokesperson for the Discovery Health Channel -- which has become the Oprah Winfrey Network. For awhile, being on air satisfied my artistic side. But I found that after a highly-successful career in TV as a doctor, I found the depression and anxiety return. I finally found relief when I gave myself permission to do what my fear prevented me from doing all along -- singing and performing. Now, my life feels like I'm more in harmony as a vocalist -- the singing doctor! I'm still committed to helping other people "find their voice" and create harmony in their lives.
So I wonder if you, too, find that there is something in your world that feels off balance, misaligned or otherwise maladjusted. Do you have something deep inside your spirit that is crying out to be acknowledged in some way? Is your soul screaming out for expression and the "cries" being felt in your body as pain, illness or dis-ease?
Maybe it's time for you, too, to try meditation, mindfulness or journaling to allow your true self to be heard and hopefully expressed. If you can, as Oprah and I did, start to recognize the symptoms as messengers and look inward for a possible cause, you may be surprised at how much peace you can find by making certain lifestyle shifts -- or trying new hobbies! -- to accommodate your deepest desires.
What is your fear telling you to explore? Please share your comments here, I'd love to connect with you.