The Boeing Company is looking ahead to a brave new world where jetliners fly without pilots and aims to test some of the technology next year, the world's biggest plane maker said in a briefing ahead of the Paris Airshow.
The idea may seem far-fetched, but with self-flying drones available for less than $1,000, "the basic building blocks of the technology clearly are available," said Mike Sinnett, Boeing's vice president of product development.
Jetliners can already take off, cruise and land using their onboard flight computers, and the number of pilots on a standard passenger plane has dropped to two from three over the years.
Sinnett, a pilot himself, plans to test the technology in a cockpit simulator this summer and "fly on an airplane next year [with] some artificial intelligence that makes decisions that pilots would make," he said.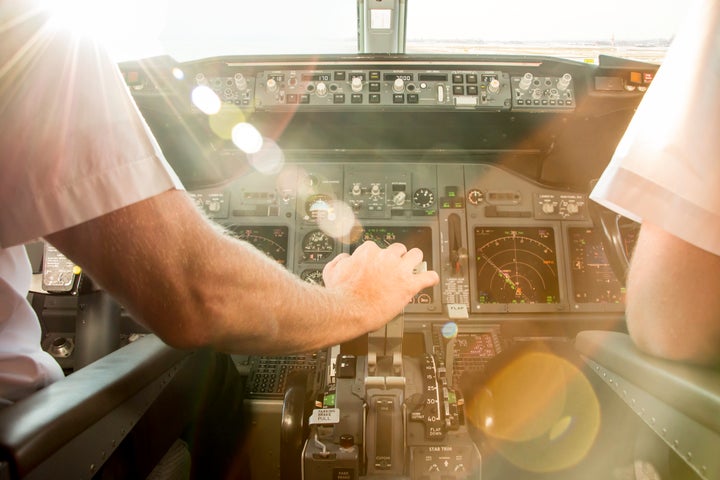 Self-flying aircraft would need to meet the safety standards of air travel, which had its safest year in 2016, according to the Aviation Safety Network. They would also need to convince regulators who don't yet know how to certify such planes.
"I have no idea how we're going to do that," Sinnett said. "But we're studying it right now and we're developing those algorithms."
Airlines are among those backing the idea, in part to deal with a projected need for 1.5 million pilots over the next 20 years as global demand for air travel continues to grow.
But a self-flying plane would need to be able land safely as Captain Chesley Sullenberger did in the "Miracle on the Hudson," Sinnett said. "If it can't, then we can't go there."
A U.S. Airways plane hit a flock of geese shortly after taking off from New York in 2009, knocking out its engines, but Sullenberger managed to glide the Airbus A320 to a safe landing on the Hudson River, saving all 150 passengers on board.
(Editing by David Clarke)