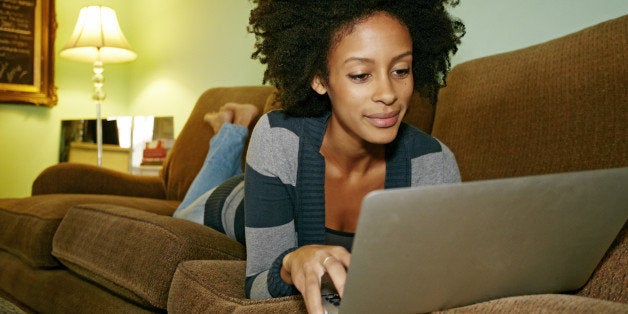 You've overcome a challenge, experienced something life-changing, or mastered a skill that doesn't come easily to others. What's next? Writing a self-help book! These books typically sell well in stores, making them a favorite of literary agents. But it's important you approach the task in the right manner. Writing and submitting a self-help book requires research, time, and making the effort to get it right.
Relay the message: Stay on topic. There's nothing worse than reading a book that starts with a bang, then dribbles off into a bunch of nonsense. Stay focused on your message from the first page to the last. Creating an outline is a smart way to keep your self-help book on target. Even before you start writing, make a list of what you hope to cover in each section or chapter of the book. This will help organize your research and serve as a guideline when setting your personal deadlines for completion. Tip: Keep your writing goals specific; rather than saying you hope to be done with 80% of the book by May, aim to complete Sections X,Y, or Z by a certain date.
Research your competition: Whether you're writing about recent developments affecting the latest craze, or a new take on an old idea, you must address this question: How will your book stand apart from every other book on this topic? Be aware of your competition and make sure you're saying something different and that you're saying it in a unique way. Sending a cookie-cutter proposal with a "same-old" approach to the material is the fastest way to end up in an agent's rejection pile.
Prepare submissions correctly: A nonfiction proposal for a self-help book is not the same as a typical fiction query letter. When submitting a self-help book proposal, you should include a well-organized, detailed explanation of how your book will be marketable and profitable. This should be followed by a chapter-by-chapter outline and a bio that explains why YOU should be the expert giving advice on this topic. Be sure to target the right agencies—agents who handle self-help books are very specialized. As always, follow the formatting guidelines and meticulously proofread your submission before you click send.
Keep your name out there: Maintain an active online presence through your author platform, and post updates about your latest insights or personal achievements regarding the subject covered in your self-help book. When agents see that you've built your own following and are capable of actively promoting your book to your existing fan base, they may be more likely to consider you for representation.
Follow these four points and maybe you'll be the next go-to guru with a best-selling, life-changing book.
Popular in the Community