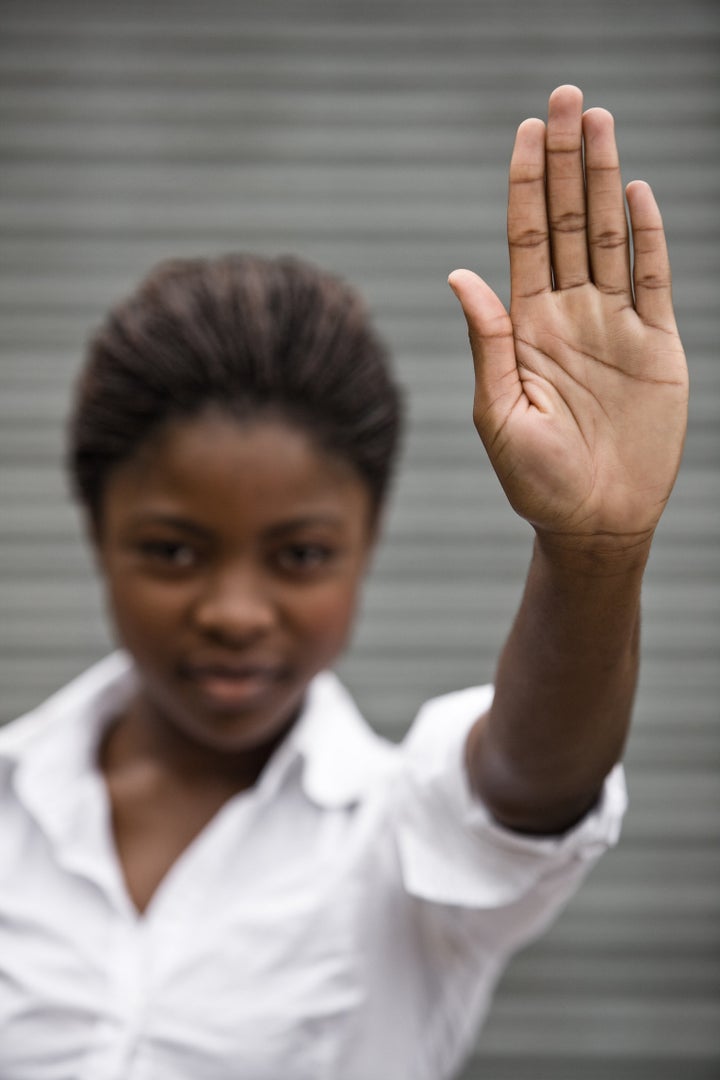 This week, I went to the screening of Biutiful, one of the entries at the Cannes Film Festival competing for the Palme d'Or award. Set in the seamy side of Barcelona, the movie could have been violent, cold-blooded and grim. It was not. The audience was deeply silent and captivated. It had a redeeming feature. Each of the main characters demonstrated the power of love in some form.
Do you ever feel powerless in the face of the economic downturn; government decisions; the choices your children make in their careers, friendships and the way they pass their time? Do you fear powerlessness about what might happen in the future?
A few days ago, I observed a cacophony of powerlessness in a group of friends energetically engaged in a political discussion. I found it draining.
On my recent trip to England, I stayed with an inspiring family whose two children were born profoundly deaf. These beautiful children have now received bilateral cochlea implants, and the beginning of living in a hearing world. It is a long road for them to adapt to hearing with the Auditory Verbal and other therapies they are having.
While visiting, I was honoured to attend the launch of the new London centre for Auditory Verbal therapy and to meet some of the parents who were attending.
In England, Auditory Verbal therapy is still something of a new venture. These pioneering parents told stories which could have been harrowing but were filled with hope and accomplishment; passion, commitment and pride. Powerless? Yes, perhaps in the face of some of the challenges they were meeting. But never hopeless. The power of love finds a way.
What is it with "power struggles" at home, or at work, or in the community? The very word struggle implies a lessening of power. What is it about power that we seem to need it, when in fact, we already have it?
For the last two weeks, I had been without my usual phone and internet connections. As advised, I had done the unplugging and rebooting, to no effect. Eventually, the phone company assessed that the line was "instable" and sent a man to have a look at it. Technology is wonderful -- until it fails when you have become dependent upon it, powerless to effect a reconnection.
While not properly connected, I sort of enjoyed that I could not use the phone as I normally would. I felt open and relaxed that eventually a solution would be found. Finally, a charming technician came and found several faults which he was able to satisfactorily repair and make good. I was so happy and grateful to be connected again. Sometimes, the only thing over which we have any power is our attitude: either to berate circumstances, or to cooperate with them.
When your sense of power is based on the personalty or ego, then life is tough. You are likely to meet struggle, pain and hardship. There is another option. The spirit that you are is immense and magnificent. You can call on it at any time.
When you look into the eyes of small babies, you see the human spirit as it is, unmasked. The same spirit never leaves you in adult life. You may lose the awareness of it through events that happen, or your perception of them. As an adult, you can become mindful once again of that powerful innocence -- a certain inner sense -- through meditation, reflection and contemplation.
Consider that you have the power and influence to freely direct yourself right now.
What do you want to do with that power and influence?
That power and influence within you is designed to direct your life
to success and fulfillment. You have tremendous influence right now.
You could go in any direction.
Where do you want to go?
As an adult, you can move from the external power of the personality and return into the authentic power of your human spirit. There are keys for doing this. Here are a few. There are more.
1. Accept yourself as you are, without criticism or harsh judgment.
2. Cooperate with the challenges you face so that you find a solution that works for you.

3. Understand and be in support of your aims and intentions to better yourself and your life.
4. Take a deep breath and begin to relax when feeling stressed.

5. Focus on the present moment and the immediate gifts it has for you.

6. Forgive yourself, your misunderstandings and disappointments.

7. Forgive others who let you down, hurt or abuse you in some way.
8. Be a giving person -- of your time, talents, money, joy, skills and vision.

9. Say "No" to a request you are unable to fulfil.

10. Take some small action when you feel stuck.
11. Make lemonade when life delivers its lemons to you.
12. Find opportunity where there is apparently none.
13. Learn from your experiences.
14. Choose to get up one more time after you fall down,
15. Praise and reward yourself when you do well.
A few days ago, I was talking to the indomitable 92-year-old Trixie about overcoming powerlessness. She knew what it was from her experience. She suggested keeping an open mind to get out of a situation of being powerless; adding that if you empower others (with your enthusiasm and encouragement), you will in turn be empowered.
Let yourself explore "what if?" from a place of innocence and wonderment.
What if you do have the power to choose light over darkness?
What if you have the power to choose connection and oneness
over separation and loneliness?
To look for the blessings in every moment?
To love yourself no matter what?
The French language has two words for power: Puissance, the feminine and receptive, and pouvoir, the masculine and proactive. The best fuel for both is loving.
What are the powers you have discovered in yourself? Have you ever overcome a challenge that you thought you never could? Who do you know whose spirit most inspires you?
Please feel free to leave a comment below, or contact me at anne@annenaylor.com
Re-tweet or pass to friends who may enjoy this post.
For updates on The New Wealth Book, click here for the latest from the New Wealth Book Blog 5 Ways To Be More Powerful

For information on my future blogs, click on Become A Fan at the top.