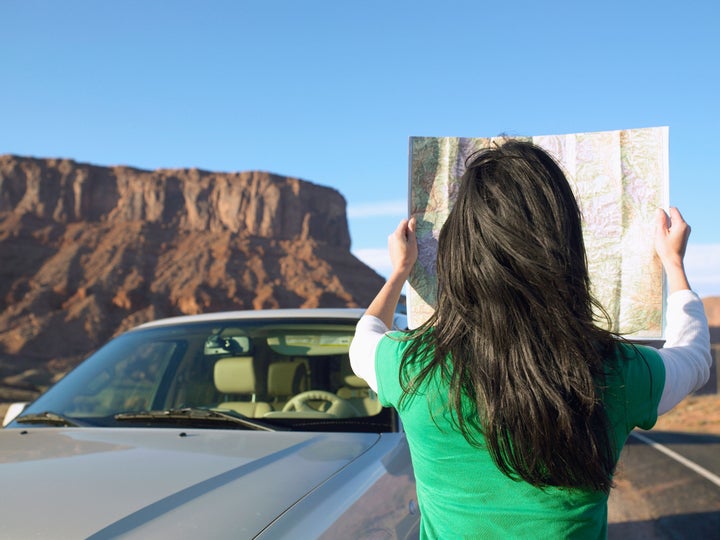 Last week during all the memorializing of Apple founder/college dropout/cultural visionary Steve Jobs, I found myself watching the commencement speech he gave at Stanford University in 2005 -- and, in all that wisdom, one line in particular gave me the chills: Don't live someone else's life, he said. Actually, what he said was:
Your time is limited, so don't waste it living someone else's life. Don't be trapped by dogma -- which is living with the results of other people's thinking. Don't let the noise of others' opinions drown out your own inner voice. And, most important, have the courage to follow your heart and intuition. They somehow already know what you truly want to become. Everything else is secondary.
Living someone else's life? Now, I (vaguely) recall being a new college grad, and I'm sure that idea would have seemed impossible to me then. My life was so clearly mine for the taking. But with a few additional years under my belt, I can say I know exactly what he's talking about. I think most of us do, if we're honest.
So often, we make choices based on shoulds, on expectations, biases, images, maybe even out of fear. Women in particular often find our decisions are colored by worries about being judged or getting approval, and we're often battling some deeply entrenched beliefs around it somehow being virtuous to put ourselves last -- at the bottom of our own lists. Sometimes we just drift. But, with each choice we make, our life picks up a little bit of steam, until, sometimes, before we know it, we find the life we're living is one that's being driven by inertia, heading off in some direction we never planned.
As Molly, a young Manhattanite we profiled in the book, told us:
I did everything my boss asked, I did it perfectly, I sucked up. In six months, I got promoted. It was one of the fastest promotions they'd ever experienced. I tried really hard, and I moved to the next step; I tried really hard, and I moved to the next step. And now I've gotten to the point where I'm like, wait a minute, how did I get this far? I just blindly tried really hard without really thinking, What's the end? Where is this getting me?
To quote the Talking Heads: Self, how did I get here?
Sounds familiar, no? But maybe the more important question is this: How do I take back the wheel?
Well here's the good news: You don't have to take back anything! You're not powerless. It was you who made the choices that got you to this point -- this job, this relationship, this roommate, this pet chinchilla -- and you are not powerless to make choices that'll take you down a different path from here. Those are your hands on the wheel -- they've been there all along.
Once you acknowledge you're the one in control of those hands, your next step should be to take some time to notice where they're steering you, your focus, your time, your energy? Because here's the thing: everything is a choice -- and every choice, by definition, entails a trade-off. Whether we go into it consciously or not.
Whether or not you consciously think to yourself: this time I'm spending baking cookies for the kids' bake sale or agonizing over which color to use in the graph on Slide 4 in this PowerPoint is time I am not spending in the garden, or researching the yoga teacher training course I've been thinking about since I uttered my first "Om," you're still making the trade. You can't be in two places at once. And the decisions you make about what to do with your time, where to focus your energy -- well, they shape your life. So if you're feeling like you're living someone else's life, start going into those choices consciously -- really thinking about what you are and are not choosing to do. Once you do, you might discover you're spending your time and energy on things (and maybe even people and jobs) that you don't really care about, letting the things you're most passionate about slip by the wayside, while you're on cruise control.
It can be scary -- maybe our passion seems weird, our dreams too far out of reach. Maybe you'll fail. And maybe after that, you'll try again. But wouldn't you rather fail at your own dreams than succeed at someone else's? And hey, failure's recoverable -- even Steve Jobs got fired.
Related
Popular in the Community