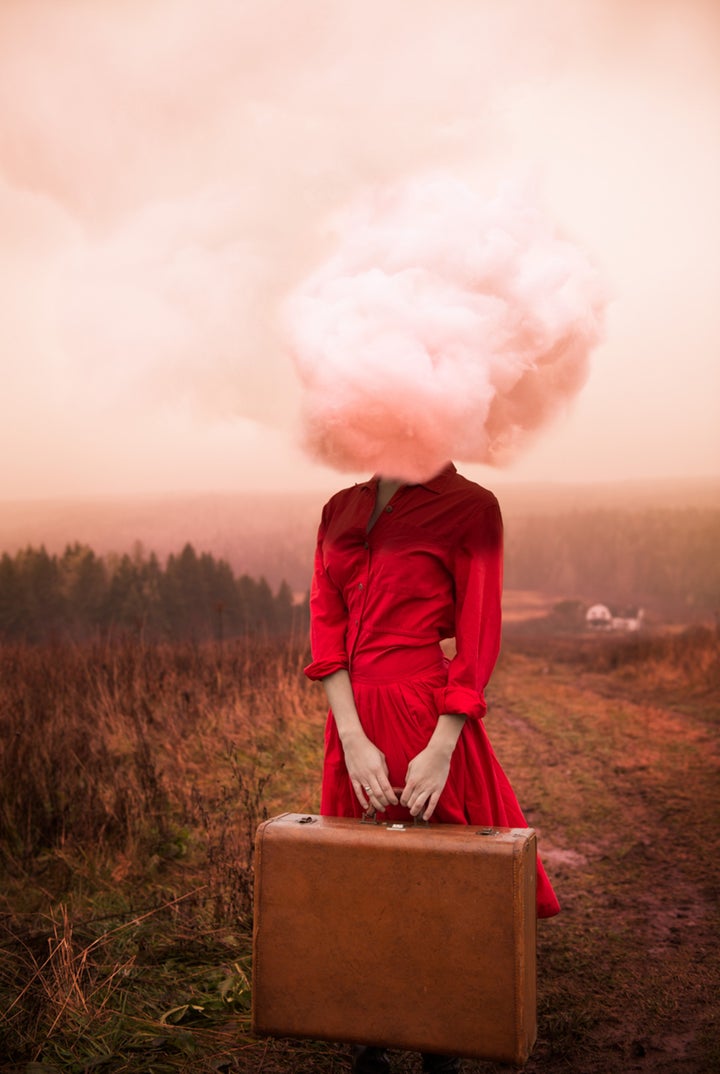 The following is Ms Curcio and Ms LaPrade Seuthe's statement about the exhibition, followed by my thoughts.
In Self Indulgence the curators selected self-portraits from artists working in traditional genres: Oil painting, photography, printmaking and sculpture. The exhibition presents a survey of 21 contemporary self-portraits.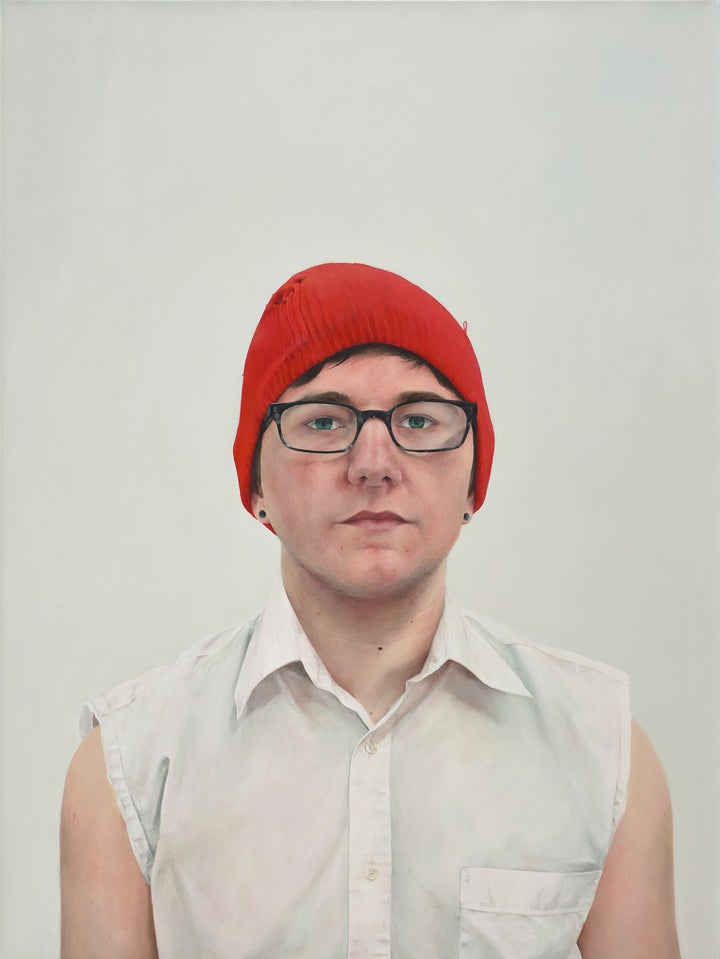 Collectively, the works transport us to the roots of the omnipresent selfie. Even when we know an image has been altered through artistic processes, there still exists an assumption of truth.
Self-portraiture is a means of expression that goes beyond pictorial representation. To make a self-portrait is not a passive act. The decisions artists make in creating a self-portrait inevitably reveal aspects of the self as well as aspects of the culture in which it was created.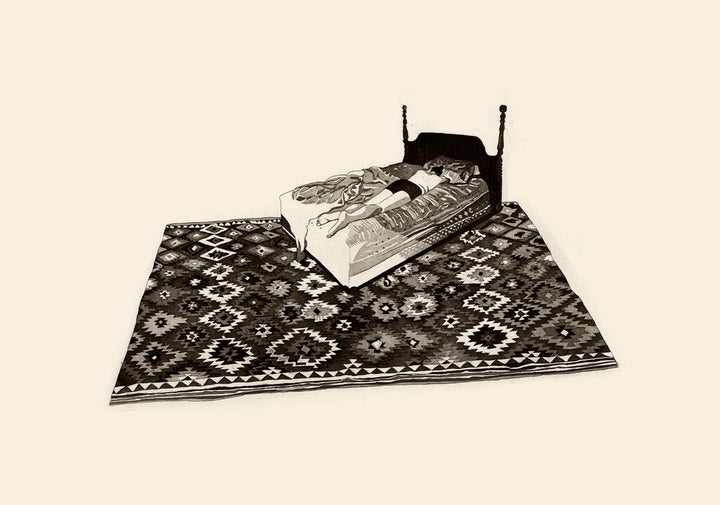 For centuries artists have left indelible marks on us through their work in self-portraiture. In the 17th Century, Rembrandt's direct gaze at the viewer, in his almost 100 self-portraits, exposed the high and low points of his life. In the 20th Century, Cindy Sherman, excavated societal norms, gender roles, and other identity markers in her ground breaking photographic self-portraits. Relatedly, Frida Kahlo, with her strong interest in politics, encapsulated both approaches to self-portraiture; her diaristic imagery chronicled her life experiences and, at the same time, articulated the Mexican female experience.
Self Indulgence captures the zeitgeist and brings to light commonalities among the works that give us insight and raises questions into our present lives.
Anne LaPrade Seuthe and Sally Curcio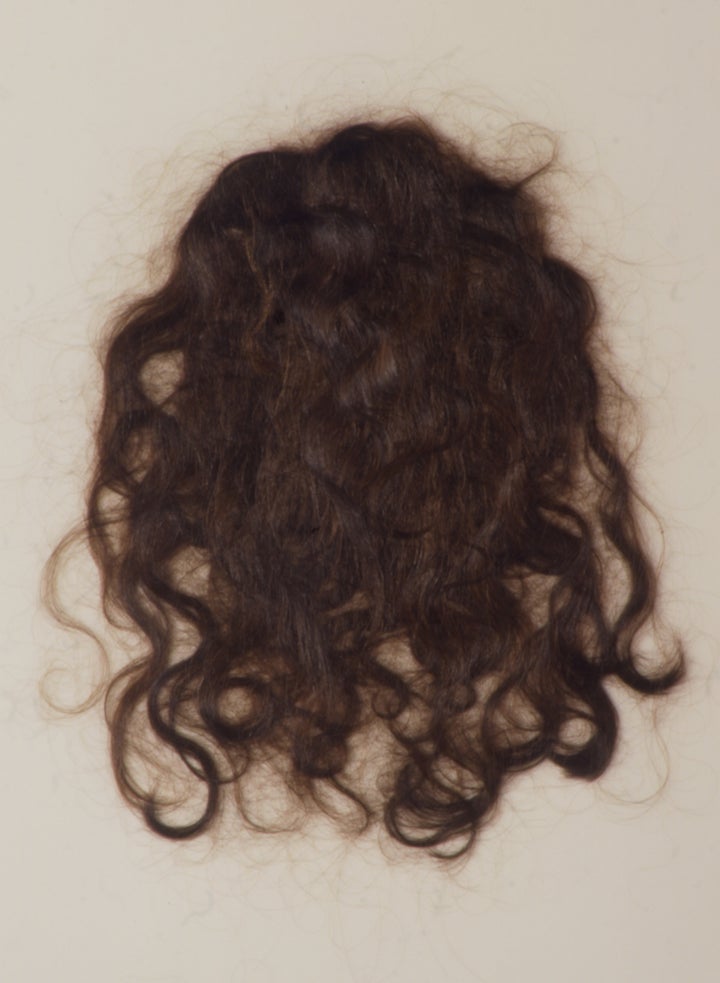 Prompted by the ubiquitous 'selfie' phenomena, the 'classic' or contemporary form of self-portraiture has become a bit of an obsession for me lately. Over the past two years, I've curated Facie: Self-Portraiture Interpreted by 25 Artists for Galerie Protégé in New York; and co-curated "Selfie" an exhibition of self-portraits for the Schelfhaudt Gallery Arnold Bernhard Center in Bridgeport, CT, and I am constantly heartened and amazed by the quality of self-portraiture by artists who opt not to employ their cell phones as a means to 'create' a self image.
Self Indulgence has been of particular interest to me because it shows three very independent approaches to the curatorial process. Here, the three curators, who have selected seven unique self-portraits each, offer works that reveal much more than the physical appearance of its creator. Using a number of materials and technology, each of these artist's works will demonstrate how broad the field of self-portraiture has become, how political or emotional it can be, and how much there is to say not just about the individual, but our society as a whole. We are, at least in part, a product of our environment and our culture, and both of those factors are in constant flux. How the artist handles this tenuous relationship is perhaps the one thing that links all of these works together, yet when seen as a group they could not be more different.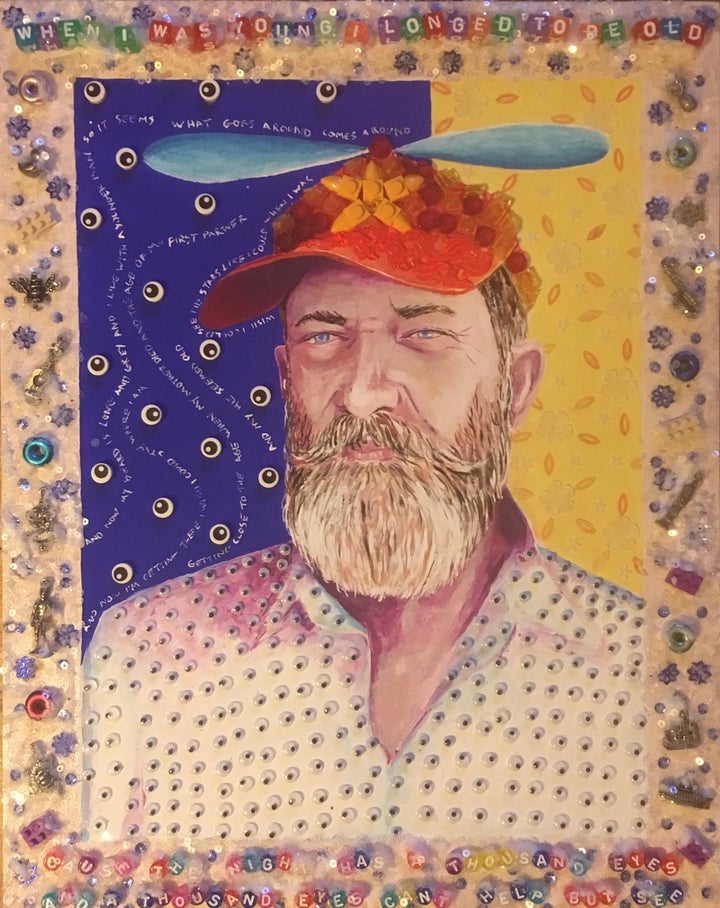 The stories behind the self-portraits can be quite surprising as well, which makes the process of finding art for any exhibition more fascinating and fun. When I asked Nicholas Moore about the source of some of the text in his marvelous mixed media self-portrait he referred me to the campy, crude and cheesy 1960s Bobby Vee video for the song "The Night Has a Thousand Eyes".
Cynthia Consentino and Sally Curcio offer self-portraits that challenge the viewer's perception and understanding of the narrative element in portraiture. With Curcio's work, we see a mass of wild and wavy hair that references a lost cultural practice of lovers trading locks or families memorializing lost loved ones. Consentino's sculpture looks at one's love and respect for nature at a time when it is most exasperating to feel that way with the most recent changes in U.S. policy.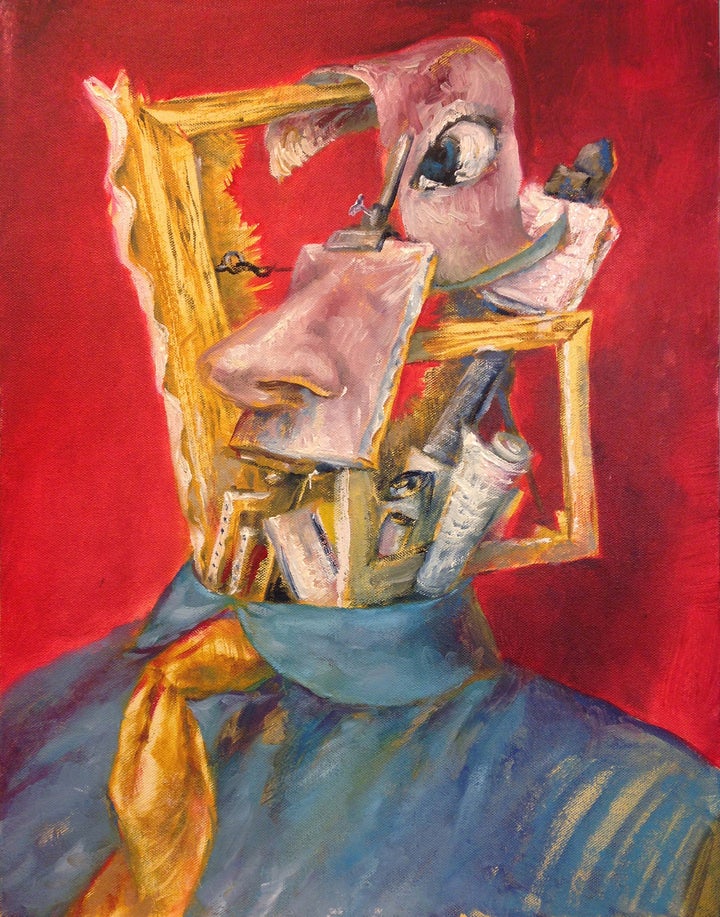 Don Doe has a knack for contemporizing a sort of Pop Cubism that somehow seems to morph every time I see a new piece, while Andrea (Andi) Magenheimer picks up on and runs with the more voyeuristic aspects of the internet. With both of these artists there is this throwback element that emphasizes the need for the celebrated references of Modern Art in Contemporary Art.
Charles Tisa and Charity Baker opt for the more anxious edge to their work, but that is where the comparison ends. Tisa is far more brash and acrid in his depiction of self-loathing, whereas Baker's representation indicates a more timid, even introverted type that is perhaps too sensitive and feeling to completely cope with contemporary society.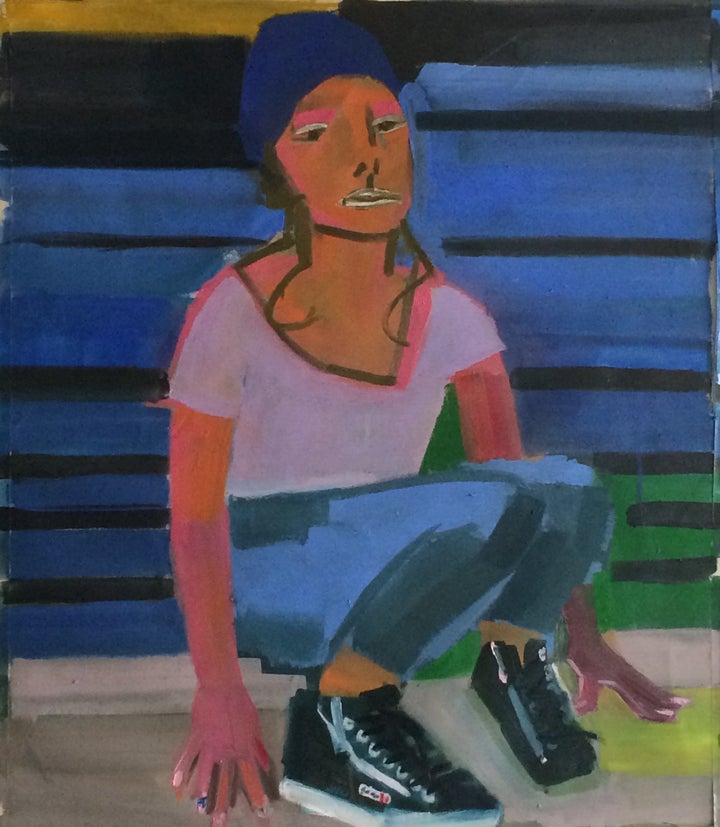 Whether or not any of my insights or suspicions are what the artist actually intended doesn't really matter in the end. What is key here is that very direct communication between artist and viewer – that one-on-one dialog you must open yourself up to, to really enjoy Contemporary Art. What is crucial to remember here is that we are all multi-dimensional beings and that, and when prompted to illustrate that fact, and to cite the title of the 1967 song by The Hombres, artists will always Let it out (Let It All Hang Out).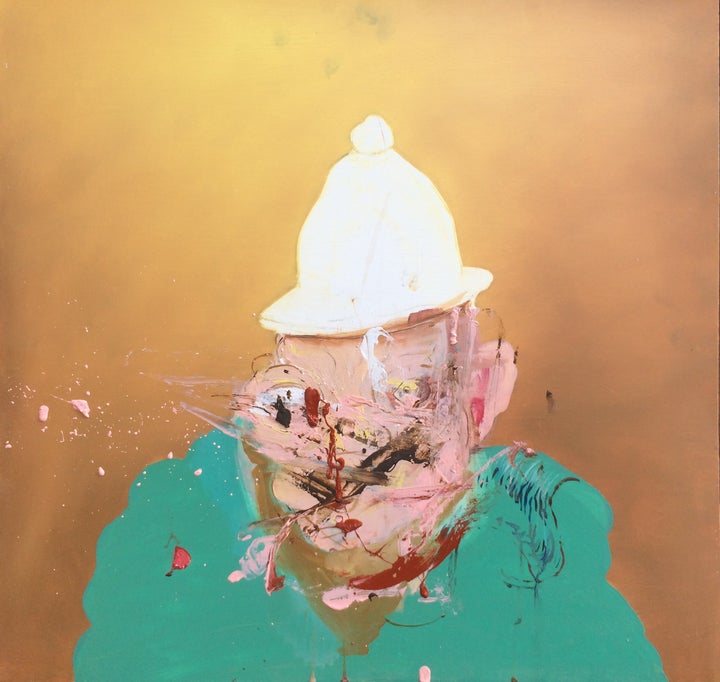 Related
Popular in the Community