In 1976, a Brazilian census asked citizens of the country -- for the very first time -- to describe and identify their own skin color.
This was a significant moment for the former European colony, now considered one of the most ethnically diverse nations in the world, that's historically struggled with discriminatory policies that disproportionately affect African descendants and interracial people. Though it may have been used for more nefarious purposes at the time, the census was a small step in affirming the many identities that exist in Brazil, wedged in the massive gap between black and white.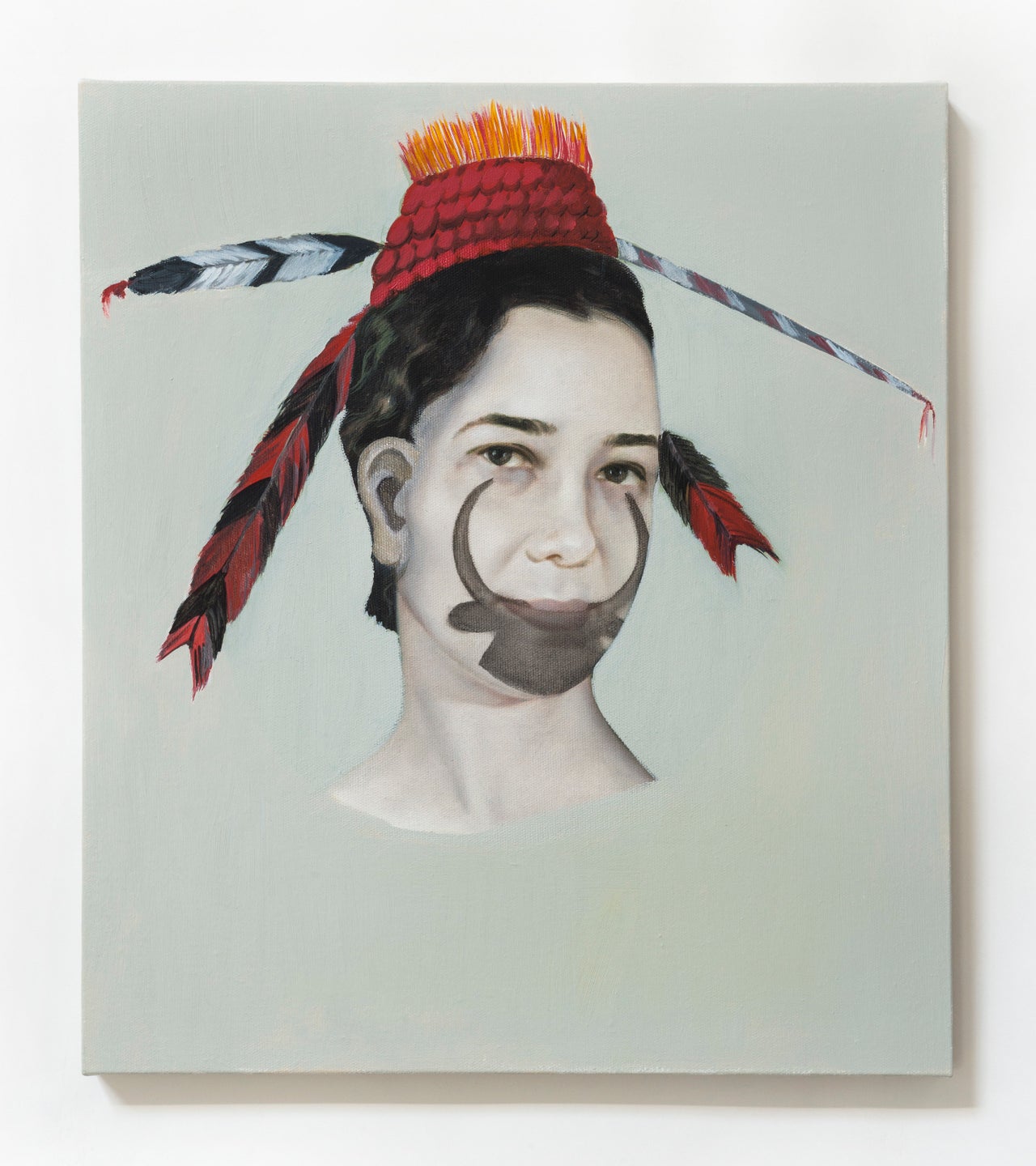 The survey produced over 130 different skin color descriptions, ranging from "Morena-roxa" (purplish-tan) to "Café-com-leite" (milky coffee) to "Queimada-de-sol" (sun-kissed). Fast forward a few decades, and Brazilian artist Adriana Varejão became transfixed with the multitude of colors expressed in the census, interested in the ways it illustrated -- in sensual detail -- the beauty of mestizaje, or the mixing of ancestries, in her home.
So in 2014, Varejão, who lives and works in Rio de Janeiro, created "Polvo," a series of self-portraits that explore the diversity of identity in Brazil using a paint palette inspired by the 1976 census. First, she mixed oil paints herself, reproducing colors like "Amarela-quemada" (burnt yellow or ochre) and "Paraíba" (like the color of marupa wood) as pigments. Then, she painted her own image, over and over, in a variety of browns, pinks, blacks and whites; a reflection of the many ways Brazilian self-definition takes form.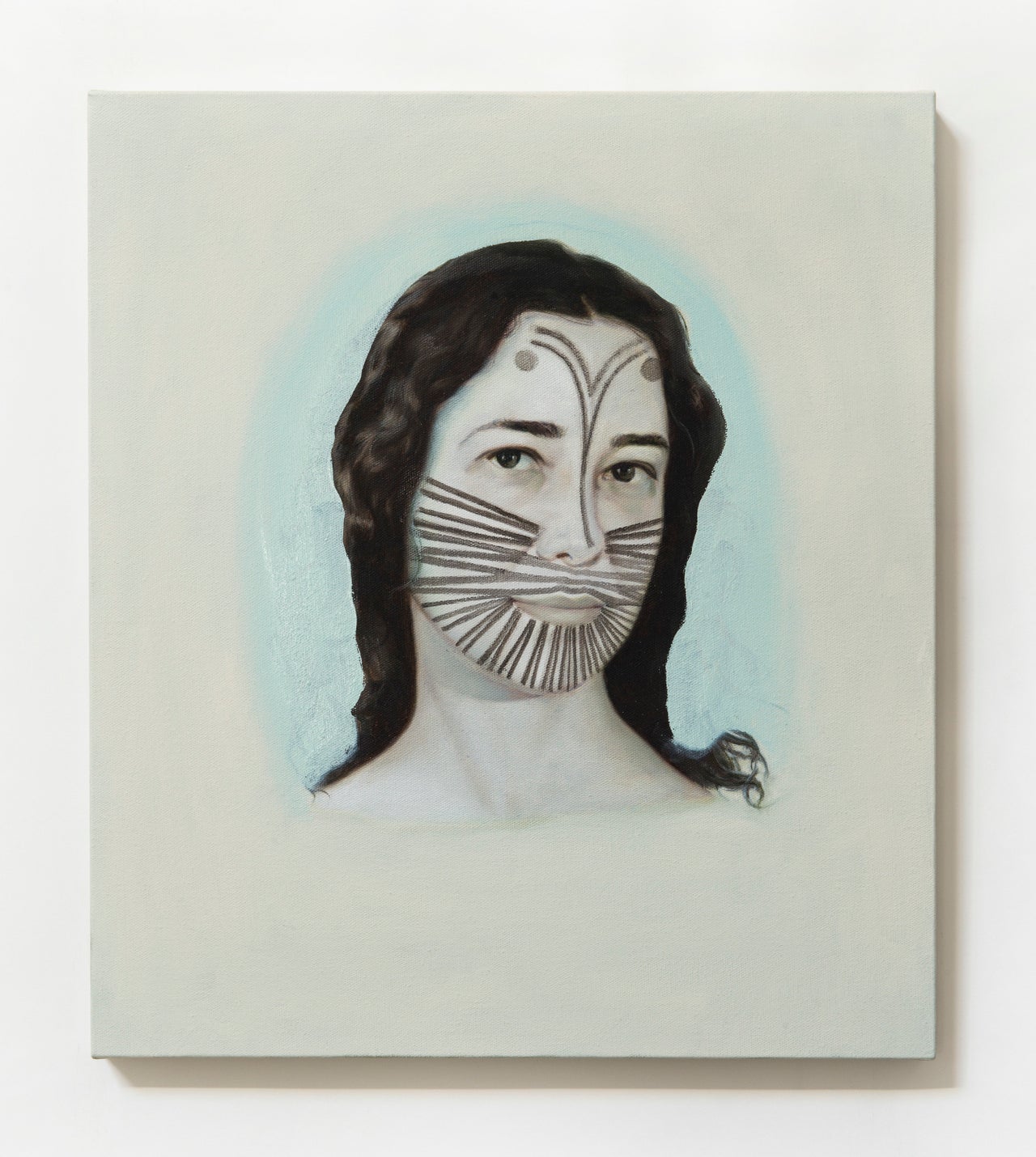 Varejão's career, before "Polvo" and after, has been dedicated to the concept of mestizaje, and how art can help "cannibalize" -- rather than outright reject -- the lingering cultural ideas that took hold during colonialism (not so subtly motivated by the writings of poet Oswald de Andrade). Varejão's latest series, "Kindred Spirits," is a similar effort, consisting of 29 portraits of the artist donning the markings and body ornamentation of Native American tribes.
Varejão based this work partially on the portraiture of older artists like George Catlin, Charles Bird King, Henry Inman and Edwards Curtis, who photographed, painted or copied portraits of Native American individuals. The work is also informed by more modern and contemporary artists like Sol LeWitt, Agnes Martin, Paul Thek and Llyn Foulkes, represented in the nods to minimalist habits that can be found in "Kindred Spirits."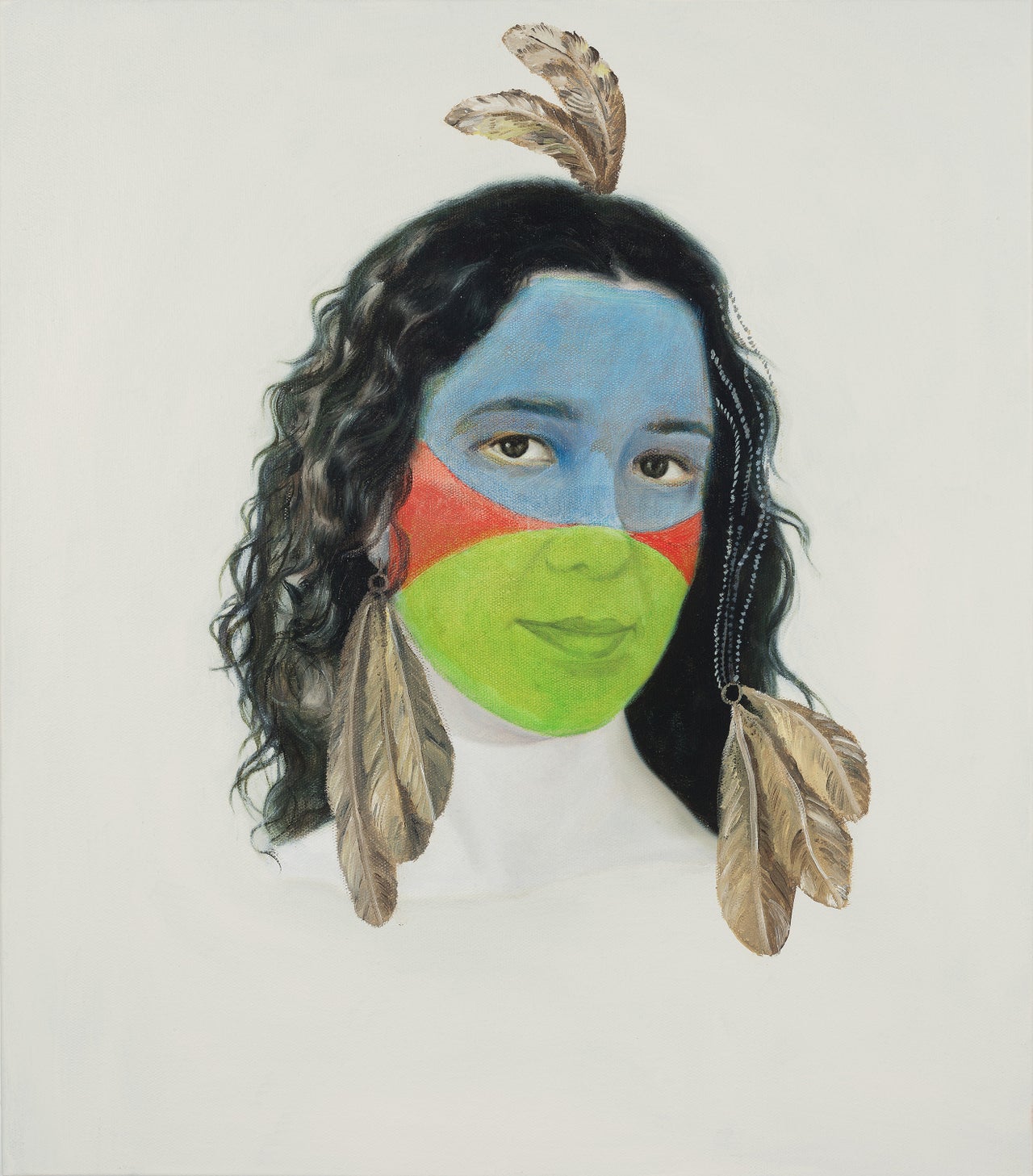 The name of the series is taken from a 2012 book, also titled Kindred Spirits, which describes the connections between Native American visuals and the work of largely white artists, particularly, as Varejão's gallery Lehmann Maupin points out, how Native American approaches to line and color influenced 20th-century Western art.
The varied portraits highlight the ways in which the exchange of ideas -- in all directions -- has shaped the ways we process ourselves. In Varejão's paintings, the indigenous markings seem to hint at techniques of modern art, mimicking the ways indigenous and European culture push and pull each other in South America. But the series is also purposefully critical of the idea that Brazil is a peaceful melting pot of cultural ideas. "There is this propaganda that we are this racial democracy. And in fact I don't think we are," she told The Wall Street Journal in 2014.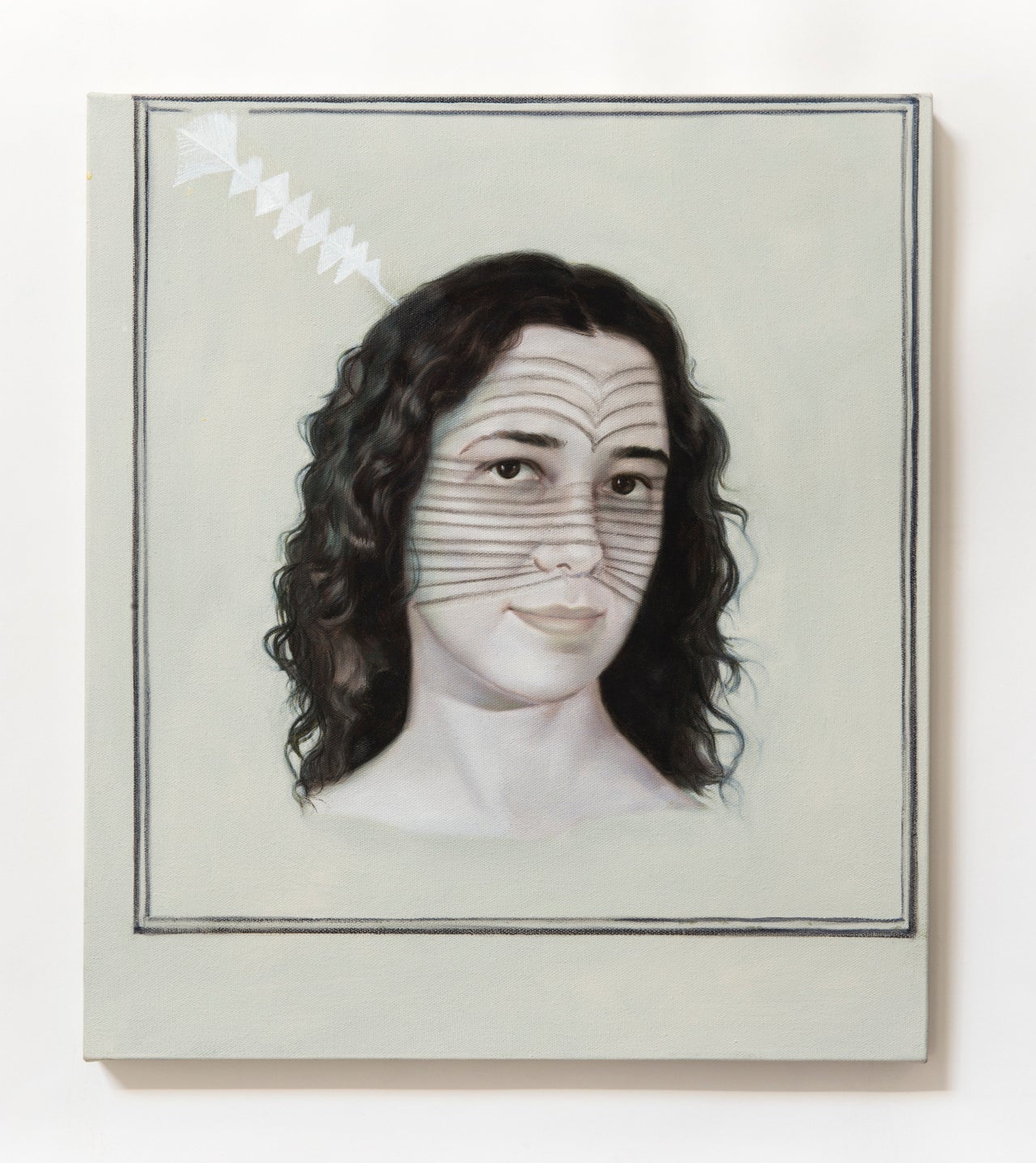 Varejão, when asked how she views herself racially, explained to Hyperallergic that she is as Portuguese as she is Indian as she is black. "I believe in building a mestizo identity, which means to have everything together with balance," she added. "When people come to Brazil, they forget their ancestral identity."
To complicate the mixing of artistic and cultural influences even more, the paintings in "Kindred Spirits" are not your typical self-portraits. They were originally made by Chinese fabricators, based on photographs of herself Varejão sent. The Chinese reproductions were then altered by Varejão, to include the piercings, face paint, headdresses and other adornments characteristic of indigenous tribes in the American Plains and Southwest. She also added the flourishes of LeWitt and Foulkes, apparent in the bits of rigid geometry and distilled color.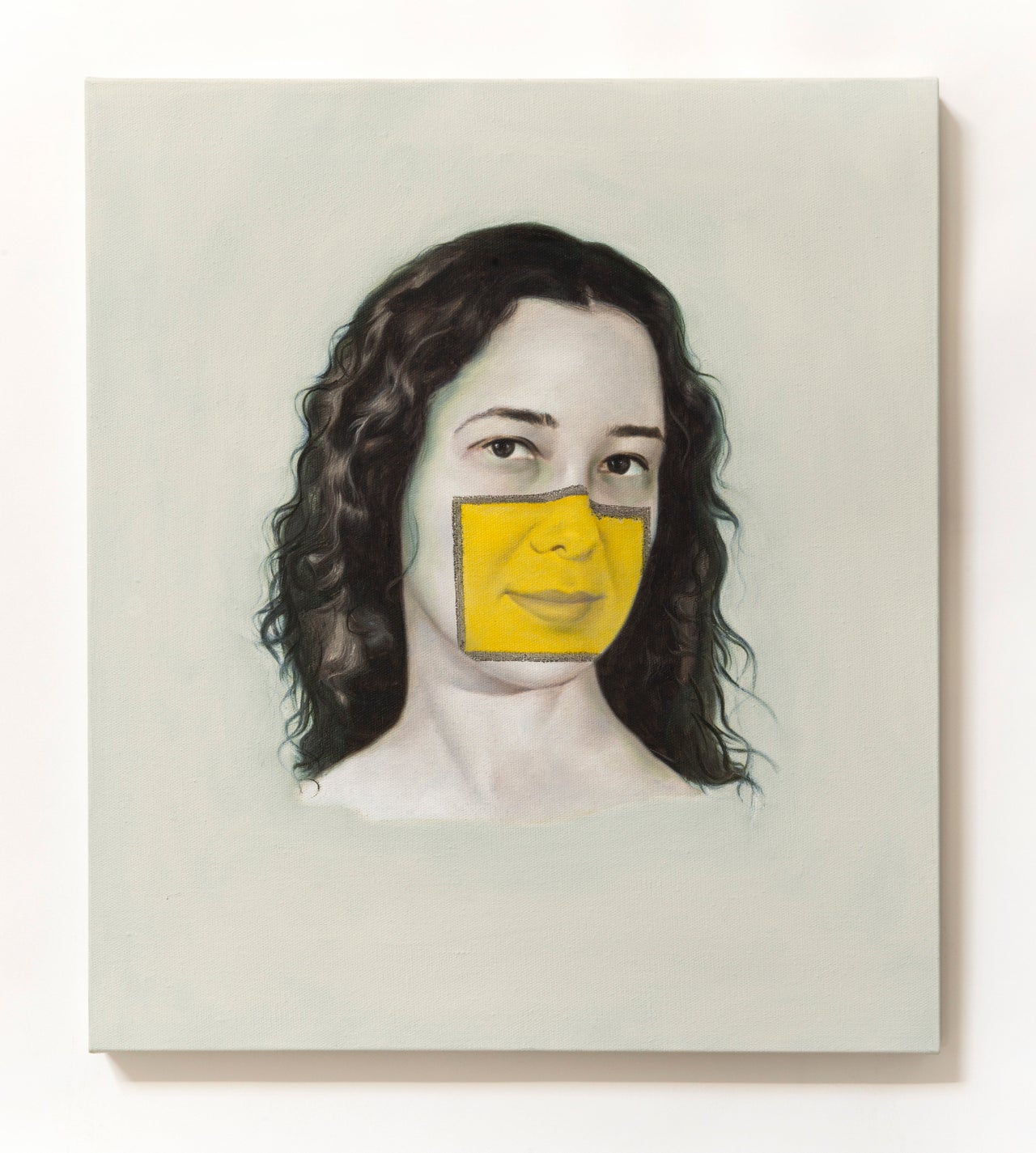 Like "Polvo," the portraits of "Kindred Spirits" are not meant to represent reality, but to underscore how convoluted our perception of identity can become. By diving deep into the issues related to miscegenation -- the mixing of different racial groups through marriage and parenthood -- in Brazil, she offers up a complex retelling of colonialism's effect on personhood, the lasting effects of assimilation, and the darker spirit of coexistence.
As one of the most famous living artists in the country, who's shown her work at places like the Guggenheim Museum in New York, the Hara Museum of Contemporary Art in Tokyo and the Victoria Miro Gallery in London, Varejão isn't afraid to create provocative art that challenges what interracial identity means today.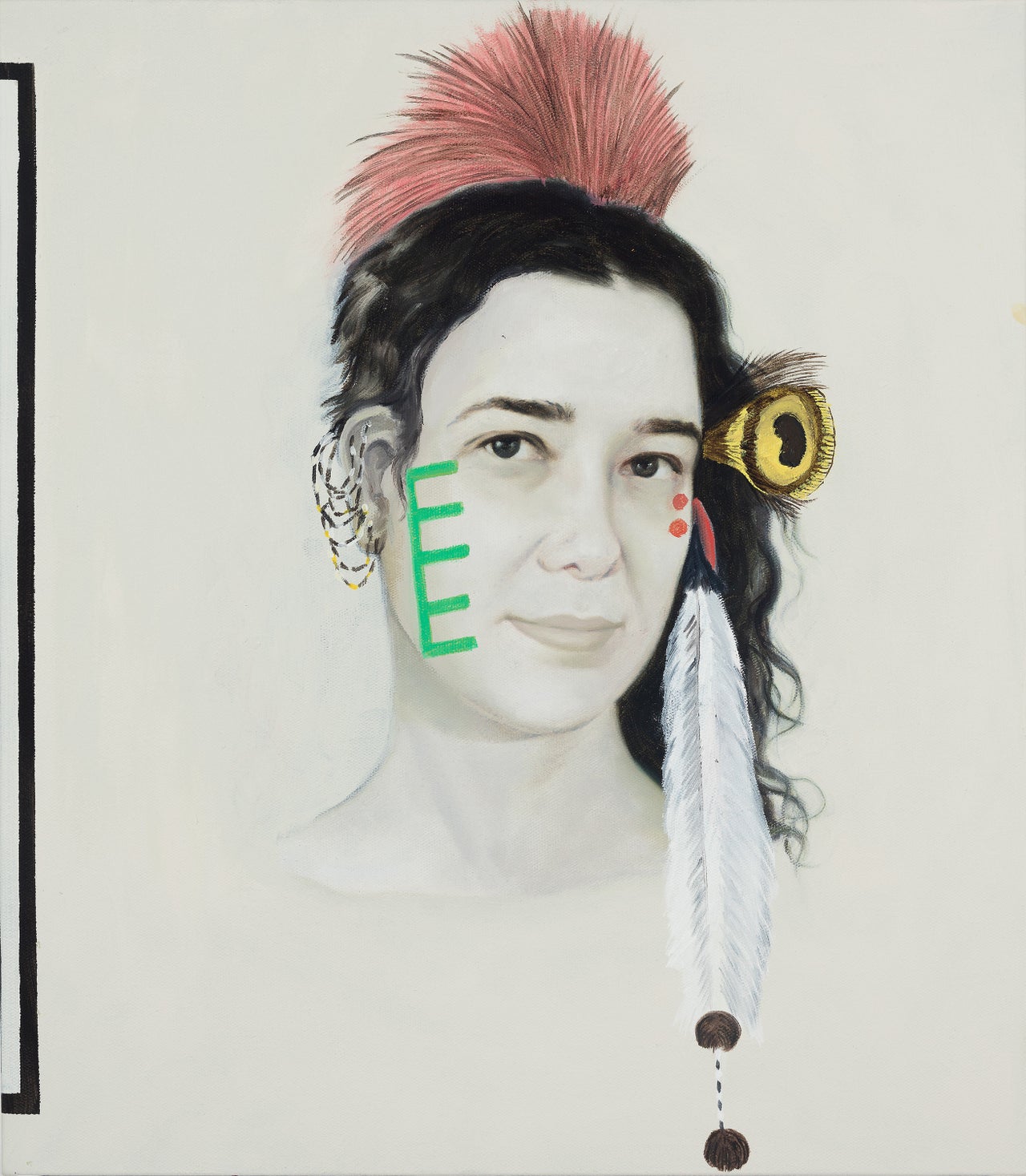 Adriana Varejão's "Kindred Spirits" is on view until June 19, 2016, at Lehmann Maupin's location at 201 Chrystie Street in New York City. Also on view is Varejão's "Mimbres" series, a collection of crackled works inspired by 11th century Mimbres pottery from what is now the southwestern United States.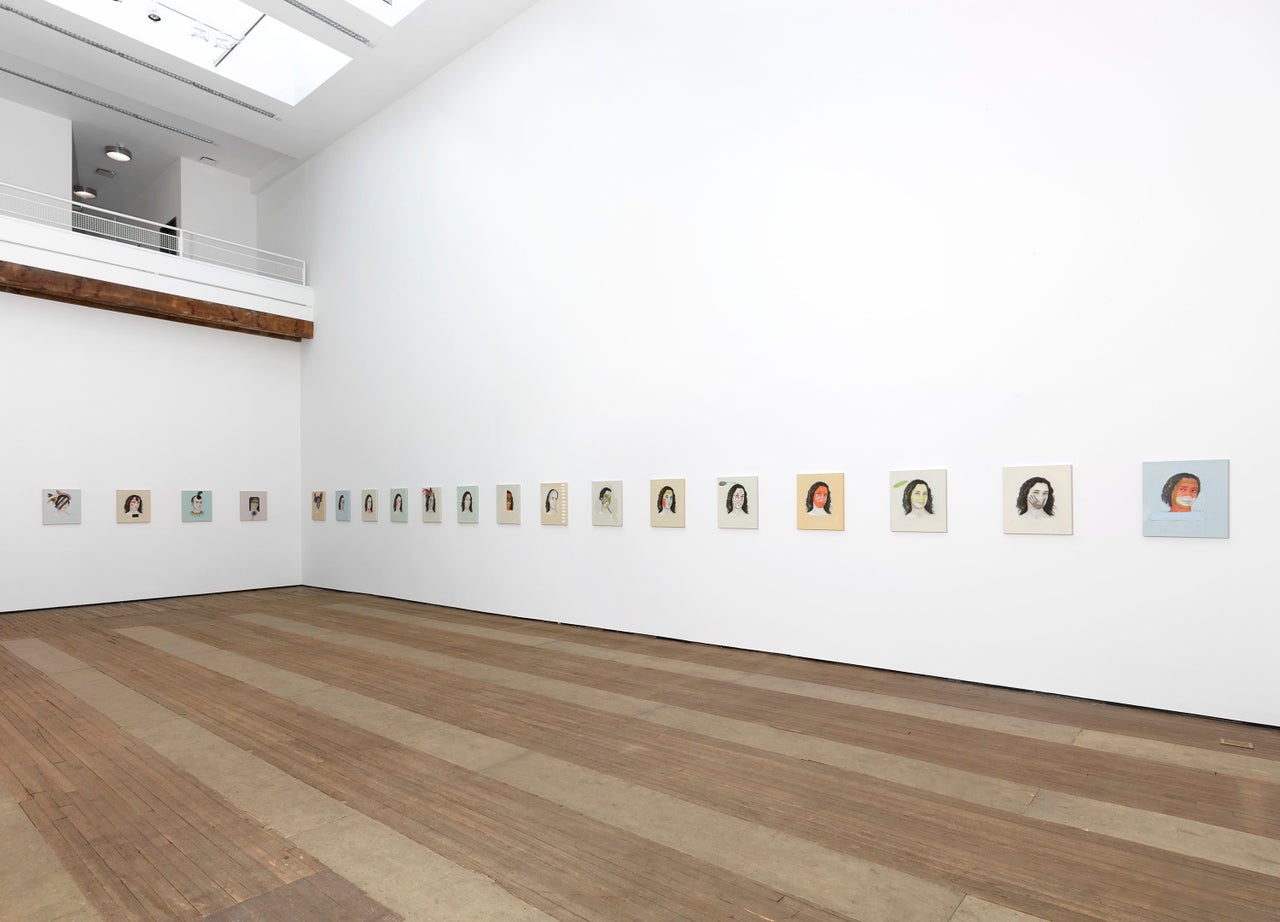 Before You Go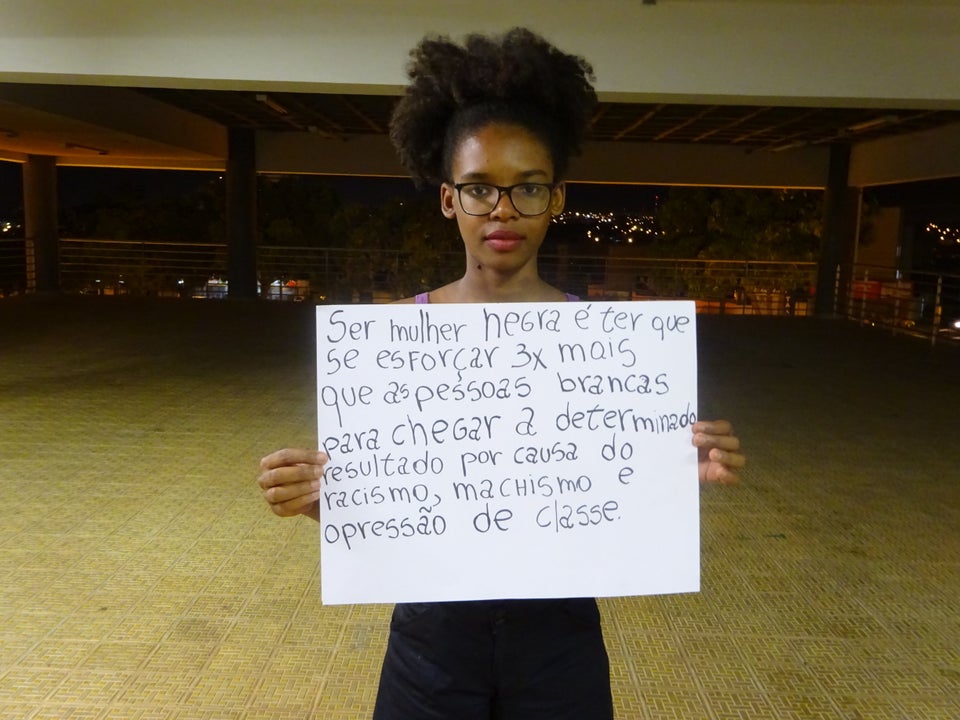 This Photo Series Shows What I Means To Be Black In Brazil