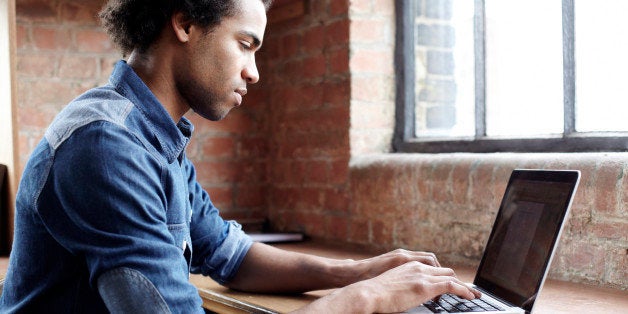 We all know that success as a writer depends on: 1) writing something worth reading and 2) getting published. (Thanks, Captain Obvious!) But while most writers have no problem understanding and even embracing the time and effort required to accomplish these two goals, there's a third, essential element of becoming a successful author that many writers shun: self-promotion.
"Oh no!" you say. "Oh yes!" we reply. Why the reluctance? Some writers are simply shy by nature. Others don't want to seem boastful or self-aggrandizing. And the remaining curmudgeonly bunch just doesn't want to be bothered. Yet, like it or not, self-promotion is a necessary part of achieving success as an author in today's publishing marketplace.
Accept that marketing yourself is part of the process. Having more people aware of you and your writing translates into more people interested in reading your work. But as budgets at publishing houses and literary journals continue to shrink, you can't depend on publicity being handled for you. And many publishers have come to expect a certain amount of promotional support from their authors.
So it's important that you overcome any reservations you may have about promoting yourself. The truth is, you should be proud of what you've accomplished. And if your writing has been published in literary journals, won awards, or your book is being published -- wonderful! So much the better! Book sales in particular can be influenced by positive buzz.
What's the best way to get the word out? You can start by using the traditional promotional routes: press releases, book signings, readings, and interviews. Do a little research and find organizations that would be interested in hearing about you and your writing. Local libraries can be very supportive of new writers.
Also, more and more writers are supplementing these standard literary marketing venues by using social media to build name recognition, provide regular updates, and to connect with their readers. As part of this trend, author websites are steadily becoming the "Internet business card" of marketing-savvy writers.
If you still need convincing, check out the social media and online presence of well-known authors including Paulo Coelho, Charlaine Harris, J.K. Rowling, Stephen King, and many others.
Should you engage in all of these marketing opportunities? Yes -- but only if you want to. If you're outgoing and love to be in the spotlight, you may shine at readings and interviews. But if the thought of being the center of attention makes you break out in a cold sweat, try focusing on social media options like Facebook, Twitter, Pinterest, and Tumblr -- or your author website.
Don't confuse active self-promotion with being obnoxious. There's a difference between letting readers know when your next public appearance is scheduled or that you've just been nominated for a literary award versus blatantly demanding "Buy my book!" over and over on Facebook or during an interview. Being perceived as a writer who is friendly and interested in sharing information will benefit both you and your readers -- high-pressure sales tactics will have your fans running for the hills.
So take a deep breath, bite the bullet, and start talking... about you.
Related
Popular in the Community