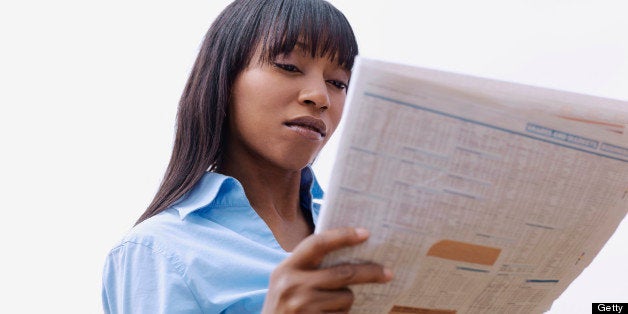 With few exceptions, major news publications do not review indie books, even though more than 235,000 titles were self-published as of 2011.
This lack of coverage in traditional media outlets, however, has not stopped indies from their rise. To the contrary, according to a recent New York Times article, "Self-published titles made up roughly one-quarter of the top-selling books on Amazon last year."
In May 2013 alone, according to Digital Book World, at least ten self-published books were best sellers, including The Bet by Rachel Van Dyken, Twisted Perfection by Abbi Glines, Real by Katy Evans and Wool Omnibus Edition (Wool 1–5) by Hugh Howey. Even after an indie title has reached bestselling status—and sometimes the imprimatur from a traditional publisher—reviews from a bonafide news outlet can be few and far between.
To fill the gap left by traditional critics, book blogs have become reliable resources for thousands of people looking for up-and-coming indie titles. And nowadays, getting reviews from these online sources can be enough to propel these books onto the best seller lists of the very media outlets that shun them.
One best selling book that was boosted by an online book review was Colleen Hoover's Hopeless. An Associated Press article wrote that Maryse Black, whose blog reviews mostly indie chick lit and contemporary romance, was one of Hoover's early fans. Hoover self-published her third book, Hopeless, in December 2012 and it became a New York Times best seller. Black wrote a rave review of Hopeless around the time it was released, and within a few hours over 20 people commented, many saying they had purchased the book and were excited to read it.
For indie books, where word-of-mouth marketing is key, that's a big deal. Having those early, positive reviews was the first step into making Hopeless a success, since it helped readers find the book so they could post their own reviews, creating a snowball effect that advanced it best seller status.
Although Hoover started her writing career by self-publishing two books, Slammed and Point of Retreat, they are now in the hands of Atria Books, a traditional publisher. Like Hugh Howey with his Wool series, Hoover has also sold the movie rights to some of her work. The AP wrote that Atria Johanna Castillo, VP and senior editor of Atria, first learned about Hoover from book blogs, which leads to the question: in this shifting review landscape where a well-read blog can launch a bestseller, who needs The New York Times?
Black said she posts on average three reviews each week and that about 80 percent of the books she reviews are indie. "Likely more," she said, "as there are so many indie treasures out there."
However, Black said she is unsure how many of the books she's reviewed have ended up on best seller lists. "I know that those that I've reviewed that end up on best sellers lists get there, first, because of the amazing story in itself that can't be denied, and from the collaborative reader enthusiasm out there, propelling it to its best seller status," she said.
Many of the books Black chooses to read come via daily recommendations from readers, she said. "While we don't always love the same books to the same level, we have very similar reading tastes."
She said she also reads review copies from authors, Amazon suggestions, and new releases that catch her eye. "How I choose is mostly dependent on my reading mood, or a great synopsis that makes my stomach clench in anticipation," she said. "And sometimes, a recommendation is so convincing, so obviously honest in its enthusiasm that I don't even bother with the synopsis. I just start reading it on that reader's excitement alone."
"We Fancy Books" has five reviewers and focuses on YA fiction, contemporary, sci-fi, and paranormal romance. Approximately 20 percent of the books reviewed on We Fancy Books are indies, and between 30–37,000 readers visit the site each month, Merlino Atanacio Jr., also known as Jay, from We Fancy Books, said.
Jay said that "We Fancy Books" gets review copies from authors and Net Galley, as well as free or discounted books on Kindle. "I review them according to priority," he said. "Reviews from blog tours have specific dates so I tend to prioritize those. After that I [go] through my Net Galley titles and lastly my own book collection."
According to Jay, between 20 and 30 percent of books reviewed on "We Fancy Books" make it on to best seller lists. Two of his favorite books he's reviewed in the past year, The Brightest Kind of Darkness by P.T. Michelle and Crash by Nicole Williams, have gone on to be best sellers.
Jane Litte, the founder of romance review blog "Dear Author", said her site posts 12 books each week, two per weekday and two on the weekend. "Dear Author" has eight reviewers, over 170,000 visitors each month, and it receives around 300 review requests each month from authors and publishers.
"Each reviewer picks what books they would like to review and it is primarily on blurb, cover, and excerpt," she said. The percentage of books reviewed that are indies depends, Litte said.
"Some weeks, there can be a higher percentage of indie books reviewed," she said. "We've encountered some problems in reviewing indie books because some indie authors will be published exclusively at Amazon and we've made a pledge in 2013 to review books that are available in more than one format. We don't think an Amazon monopoly in publishing is good for readers and there are also at least 25 percent of the digital reading market who don't have Kindles but some other device. We try to be as inclusive as possible."
Melissa Amster from "Chick Lit Central" said the website usually reviews two to three books per week, and they have a balanced mix of traditionally and self-published books. Ten people work on "Chick Lit Central", and the site gets around 4,000 monthly visitors.
Authors, publishers, and publicists contact "Chick Lit Central" about new books, Amster said. "We also have our fingers on the pulse of the book community and know about publication dates well in advance," she said. "We review books by well known chick lit authors, as well as ones by indie authors that we think our readers would be interested in knowing about."
One of Amster's favorite books from the past year was Neurotically Yours by indie author Bonnie Trachtenberg. The book is a double award winner in the 2013 Indie Excellence Awards for Chick Lit and Romance, as well as a double award winning finalist in the 2013 Next Generation Indie Book Awards for Chick Lit and Humor/Comedy.
"IndieBRAG" has a program called B.R.A.G. Medallion that reviews all genres of self-published print and digital books. Geri Clouston, president of "indieBRAG" said the site has over 100 readers in ten different countries. Readers are fluent in English and vetted before becoming members.
"It is a diverse group but all of them share a passion for books," Clouston said. "The total membership varies over time but our turnover is low and we pride ourselves on developing a personal relationship with each reader; they truly seem to care about what we are doing at "indieBRAG" and the part they play in it."
Readers tell "indieBRAG" their preferred genres and then choose from a short list of titles which books to review. The books on the short list have been screened to ensure they meet "indieBRAG's" minimum standards of quality, subject matter, genre, content, and editing.
"Before [the readers] choose, we encourage them to sample the books wherever possible at on-line book sellers," Clouston said. "Then they tell us their choice and we send it to them electronically or, in some cases, in print."
Clouston said that over one thousand books have been considered for review since "indieBRAG's" B.R.A.G. Medallion program began one year ago. There is no set number of books reviewed each week, but about 30 titles are currently out with readers.
Clouston said that "indieBRAG" does not track the sales of the books the site reviews, but several authors featured on the site have subsequently signed contracts with traditional publishers. "We work very hard to bring attention to our medallion-honored books and our authors have told us that they appreciate what we do for them."
"In this day of Trolls, sock-puppeting, and dubious 5 star reviews, we believe we offer a unique and valuable resource to readers who want to be reassured that the indie book they are considering is well worth their time and money," Clouston said.
Building Relationships with Book Reviewers
Some book reviewers try to stay in touch with authors after reading their books. Though in a few cases this helps an author get reviews for subsequent books, most reviewers said they decide whether or not to read new books by previously reviewed authors based on the content and quality of the book, and not by their relationship with the author.
"I've become friends with some amazing authors, and have discovered that they too, are fellow readers and kindred spirits!" Maryse Black said. "Sometimes I keep in touch because I'm curious about the character of an amazing story, and I just have that 'need' to know more. And sometimes it's just to keep up with what's next in their book-future."
Black said she would likely read more books from an author whose work she has enjoyed, but it's not guaranteed. "I've been known to change my 'to-be-read' list frequently, depending on my mood, or because of a new release that catches my eye," she said.
Jay said he keeps in touch with authors as much as possible, especially when he's read and loved their books. "If I read the first book in the series and love it, I usually ask on when will the next book will come out, etc.," he said.
Jane Litte said "Dear Author" only reviews an author's second book if the second book interests them. "A prior positive review, however, is likely an indicator that we will be interested in reading/reviewing the second book," she said.
Some authors are guaranteed a review from "Chick Lit Central" because the reviewers are fans of their work, Amster said. "If it's consistent with their first book, all the more power to them," she said. "There are also times when we'll like an author's debut but not be as thrilled with their sophomore piece. In the long run, we're not out to make a book look bad, so we'd rather find another way to feature it than potentially harm sales."
Amster said she thinks authors are friendly and accessible, but keeping in touch with them does not affect how "Chick Lit Central" writes their reviews. "They're like celebrities to us, but better," she said. "It's hard to review a book if we become too close with an author, as we worry about forming a bias. However, we know authors trust us to be honest and fair and we give a balanced review, even to our all-time favorite authors."
All books on the "indieBRAG" site must go through their same review process each time, Clouston said. "Our authors understand and accept this, and there have been a few instances where an author's second submission was not selected for a medallion." But, "indieBRAG" encourages authors to stay active on the site once their book is reviewed.
"All the authors of books honored with a B.R.A.G. Medallion are welcomed into the "indieBRAG family", and we work with them to 'shine a light' on their work," Clouston said. "We strive to establish a mutually beneficial relationship and most authors actively promote the fact that their book has received a medallion. In addition, we ask them to keep us posted on what they are doing, and to let us know how we can help promote both their book and the B.R.A.G. Medallion."
There are a couple sites that list indie book reviewers. One is Blog Nation, though not all the blogs listed necessarily review indie books. A second one is The Indie View, a site with information for 248 book blogs, all of which actively post reviews, review e-books, provide free reviews, are not affiliated with a publisher, and have clear submission guidelines for indie authors.
iDreamBooks, a year-old discoverability site that aggregates professional book reviews (think Rotten Tomatoes) from both traditional and online sources, has added a list of self-published book reviews–from many of the sources cited above–curated by IndieReader. In the absence of mainstream book reviews–and those easily manipulated by readers–IR's curated reviews will make it possible for readers to find a trusted rating system for self-published titles.
Are indie books hurt by the lack of attention by mainstream critics? Perhaps, although not enough to stop them from consistently gaining spots on the big name bestseller lists. Will the inclusion by idreambooks of reviews by book bloggers make such reviews more credible in the eyes of readers? Or do they already carry enough weight to turn an indie book into a bestseller? It seems like the response to the last question has already been answered. Just ask Colleen Hoover.
Sabrina Ricci is an author, e-book developer, and entrepreneur. Her startup is called Write or Read, a subscription site for e-books that gives readers access to a wide variety of titles and helps writers build their platform by providing metrics and insights to help them become more successful.
Related
Popular in the Community