Ever-empowering, DIY allows that you can do it yourself, but it does not mean that you should. Never before has there been such great opportunities for an author. Technology, globalization and the competition generated by the behemoth Amazon have created new avenues for a writer to maintain control of their work, keep their hard-earned profits and to distribute their book internationally. These are exciting times to put words to paper. DIY withstanding, a self-published book demands efforts that go far beyond an author's ink and foolscap.
In truth, we are seeing a large number of books appearing in the market that should not be. Some books are not ready for publication. Some are undercooked and poorly executed. The engine and necessity of DIY has fueled the pipeline.
1. Book Covers: Nothing is more important than the cover of your book. A smart book cover is often times more powerful and valuable than the words within. This is hard for a writer to hear.
A book cover needs more than a good design. A book cover needs a marketing mind to find your "sales" points and to create a visual representation, much the same way a film is presented to the public. When I was working in film promotion for the studios, the marketing executives lived in terror when a film director wanted to get involved in the process. These decisions were not within a director's best objectivity nor skill set. To market a film or a book, a successful process needs an objective appreciation for the material, an understanding of the genre and a grasp of the marketplace. Your book must find a fit, as well as stand apart from the crowd. A creative film director or a passionate author often lacks that perspective.
A solid book cover must convey the emotional attraction to your story and "sell" it. This means your book cover must attract, intrigue, inform and lastly and most importantly motivate the public to buy it.
The written word remains King. No one recommends a book because the cover is awesome. Your words and story are the magic that creates a bestseller. Your tale wins an audience. However, the cycle starts with a smart, appropriate book cover.
Not everyone can write a book. Not everyone is a designer. As a writer, our creativity flies in many directions at once. As you scribe a pivotal scene, your mind may also visit the hoped for moment when you receive an award for the book or a big fat check from your publisher. Writers invest in the fantasy but it takes an objective mind to define the reality. I spend much time weaning writers from bad design ideas. "I know you love your cat, but the photo of Twinkles will not work as a book cover!" A designer is an educated professional and design is a profession for many very good reasons.
"Most self-publishing authors have no budget, so they DIY whenever possible," says book designer Derek Murphy of CreativIndie. "They learn about cover design and book formatting and sales and marketing. But they don't learn it well."
2. Book Interior: The layout of your novel and the flow of your words along the pages are very important to the reading experience. These principles are also true for the e-book. The chapter page can be artful. Headings can evoke your genre. The appropriate font will tell part of your story. Just because you can Do It Yourself doesn't mean you should.
Writers spend many grueling hours on the keypad and many sleepless nights fretting about their words. That dedication, talent and sacrifice should not be wasted on a self-publishing DIY effort. "Indie authors have very poor taste in design style," says Murphy who has designed over 1,000 covers.
3. Editorial: We know the challenge of perspective of the forest for the trees. A writer, no matter how skilled, needs an editor. At the very least, every book needs a copy edit.
A software spellchecker has a hard time distinguishing between "bean" and "been" and "tale" and "tail." Only a human cognitive reader knows for sure.
Writers, by tradition, are eternally broke and the cheaper alternative is always attractive. Globalization has opened up new pools of inexpensive labor and the internet makes it easy to find them. We like the idea of 'buying American" but we do not like paying for it; hence the success of Walmart. Some things cannot be outsourced. I have worked with many writers who found a good deal on Elance or oDesk with dire results. If you pay your laborer $10 a day, you should expect a $10 result. Editorial work requires a skill. "English speaking" in China or India does not mean one is savvy to the American vernacular. Nuance is local. Design and edit American!
Every writer knows of the value of a "fresh set of eyes." Many clients tell me of the positive comments they have received from friends and family; these are jaded focus groups that will never speak an unkind word. An author can only self-edit so far. A writer desperately needs the benefit of a fresh set of objective, uncompromising eyes.
The new world of self-publishing offers many fresh realities and bold empowerments to the author. These are exciting times. Writers are finally in control of their work and their futures. Conversely, the old days of the publishing system created a better product. With departmental staffs of skilled and experienced creatives, a publishing house produced smarter words, an attractive package and effective marketing. The old system may be in decline but the unique talents that produced it are very much alive.
Derek Murphy answers, "My predictions for self-publishing? The majority of authors who try to completely DIY will fail."
Publishing a book is a wild tangle of creative, legal and business decisions. Many things are ideal to DIY; heart surgery, nuclear fusion and self-publishing are not among them.
-----
Gordy Grundy is an artist, arts writer and author advisor. His visual and literary work can be found at www.GordyGrundy.com.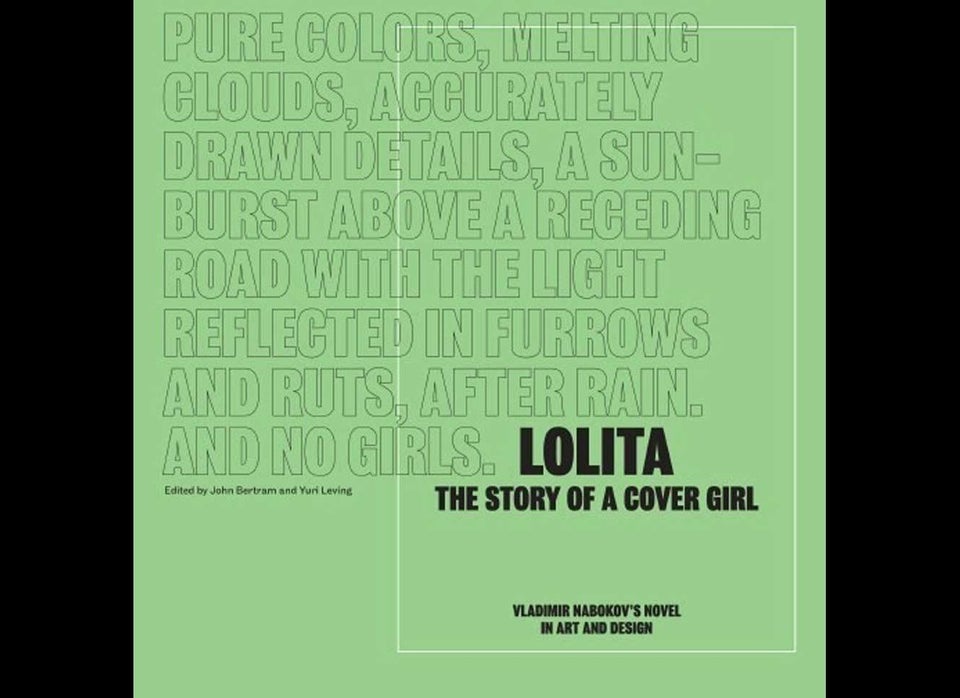 Lolita: An Example of the Importance of a Strong Book Cover
Popular in the Community