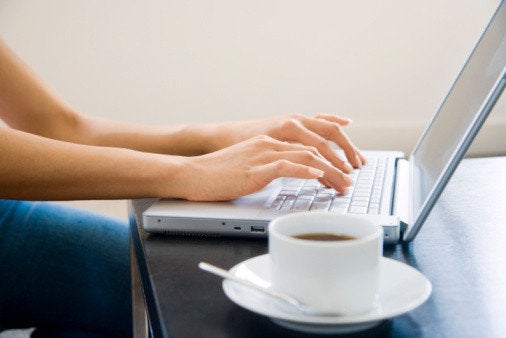 In the 1970s, when I was an editorial assistant at The New Yorker magazine -- and getting many rejections -- I used to fanaticize about being my own publisher. "Give yourself ten years to finish a book," one of the revered New Yorker editors advised me. "Think of it as an author's apprenticeship."
After five years, I left the magazine to publish my first novel, River of Light with Knopf. To support my writing, I took a lowly job as a typesetter, so I could complete my working knowledge of books -- from creation to production. My second novel, Becoming the Enemy, was even set at a fictional publishing house. I worked for decades as an editor and taught writing.
After publishing 16 books with traditional houses -- from Norton to HarperCollins to Penguin -- I believed I was finally ready to become my own publisher. But there was still a stigma against the "vanity press" of self-publishing, no distribution, and little consumer demand.
I would have to wait until the 21st century when digital technology, direct distribution channels like Amazon, iBooks, and Nook, plus the popularity of inexpensive e-readers have finally made it possible for authors to become publishers. My first task was to bring my backlist into print as e-books. The journey into self-publishing is like discovering a new territory with evolving rules and a swiftly tilting culture. This is one of the most exciting and innovative times to be an author. Everything is in flux.
An esteemed editor said recently at a national conference of Society for Children's Book Writers and Illustrators (SCBWI), "It's the Wild West out there for e-books. And publishers should not be afraid to embrace them."
With the proliferation of e-books and self-publishing will the book business become more sustainable and egalitarian? Will we finally see an end to the bloated advances for celebrity memoirs -- those non-books for non-readers written by non-writers? Will we see the re-education of the bottom-liners who turned this once genteel profession of publishing into corporate Raiders of the Lost Authors?
Another editor at the SCBWI publishing panel commented, "Authors and readers now have many more options. Big publishers must be more flexible, nimble and responsive." Like independent and small presses always have been.
Will big publishers invest now, not just book-by-book, but instead in an author's whole body of work -- supported and developed over time? Will publishers realize that today's long-ignored backlist is tomorrow's steady life support?
And for their part, will self-published authors develop their craft and practice rigorous revision, what one of my editors calls, "the soul of genius," and employ the same expert editing and production standards of traditional presses? Or will we see a glut of unprocessed and unedited prose? Who will be the new gatekeepers and ensure quality control? Who will be the trusted reviewers, as newspapers and their book critics disappear? As we zoom into the future of books, will blogger-reviewers be sheriffs or outlaws?
Beloved librarian and author Nancy Pearl writes in a recent PW interview, "One concern I have is that the relatively healthy balance of book-related information that can be found on the Internet now might evolve into a Wild West solely of personal opinions." She credits GoodReads and LibraryThing with their enthusiastic peer reviewers. In the future publishing milieu, Pearl also looks forward to hearing more "new voices" and credits the enduring, independent presses as they continue their tradition of rich, literary quality books.
In the next decade, who will be left standing at the OK Corral of book publishing? And will authors finally make a living wage with their 70 percent royalties on self-published e-books -- or will we again be enslaved by the corporate greed of conglomerate publishers, some of whom might as well be selling shoes as books? What is the book culture to come?
Are we now seeing the power shift from publishers to authors? A kind of Occupy Publishers' Row by enterprising authors? Or perhaps an Author Spring?
Many predict that by the 2014, e-books will be the main revenue stream for authors and publishers, with paperback and hardbacks demoted to sub-rights. This is a huge transition -- as readers and authors are directly connected and the conversation continues online, the pages turning digital. Big publishers, if they don't play catch-up with this revolution, will be Titanics. Smaller presses may flourish if they can keep their loyal readers and develop their own niche. Libraries are already lending e-books. Authors are now more at the center of it all.
Along with sharing power, authors also have to take more responsibility for what we create. We will have to learn how to find the best e-book formatters, so our books don't look amateurish and reveal sub-quality production values. This means employing cover designers, experienced editors, proofreaders, and reaching out to our readers via social medias and blog tours. And let us never forget or forsake those independent bookstores who have valiantly kept authors alive and in touch with our readers.

With the upside-down of book publishing, authors and publishers are serving a new apprenticeship. And it won't take a decade. It's warp speed. But we still have to learn publishing all over again, from the bottom up. Laborious, yes. Daunting, yes. Exhilarating, yes.
Authors and readers and publishers unite. Occupy the Book!
Brenda Peterson is the author of many books, including the novels Duck and Cover, a New York Times "Notable Book of the Year" and Animal Heart, which she has just brought back into print as e-books. For more on publishing and writing, see her blog at www.IWantToBeLeftBehind.com
REAL LIFE. REAL NEWS. REAL VOICES.
Help us tell more of the stories that matter from voices that too often remain unheard.