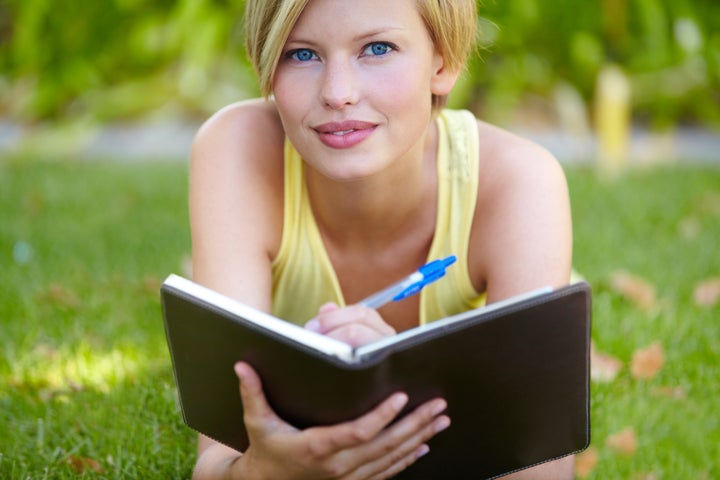 If publishing houses rejected a book, its author had two choices: self-publish and bear the stigma, or put the manuscript in a drawer, forfeiting years of hard work, all the while hoping the next book would be "the one." A plethora of legitimate publishing options—ranging from DIY self-publishing platforms to assisted self-publishing partnerships—has eliminated this total reliance on traditional houses, in effect changing the publishing dynamic. Today, empowered authors are asserting greater control over their career—and driving revolutionary changes within the industry.
Rita Rosenkranz, among the first literary agents to work with indie authors, says that in the past "because of the stigma of self-publishing very good stuff was locked out by mainstream publishers." Literary agent Steven Axelrod, who represents self-publishing rock star Amanda Hocking, credits readers for opening new opportunities for independent authors. Readers no longer see a huge difference between self- and traditionally published books, Axelrod says. By buying books, adds Rosenkranz, and increasing their rank in the marketplace, readers vote on which books are worthy of publishing. As a result, traditional publishers are finding themselves in bidding wars for the rights to republish the very books they once spurned.
With their meteoric rise, self-published authors no longer face a categorical stigma. Many traditional publishers now view self-publishing as a great way to discover new writers, Axelrod says. A quick search of Publisher's Marketplace, using the keywords "self publish," turned up 40 deals in the past twelve months, many ranked "significant," $250K to $499K, or "major," meaning over $500K. In July, Jamie McGuire inked a "major deal" for her runaway bestseller "Beautiful Disaster"; in August, Sara Fawkes landed a "significant deal" for her USA Today bestseller "Anything He Wants". In an increasingly common sign of the times—agile publishers are altering internal processes to bring books to market quickly—Atria and St. Martin's republished their newly acquired bestsellers in e-book format within weeks of announcing the deals.
Spurred by astounding indie success—Hocking sold a million books before signing a deal with St. Martin's worth over $2 million—publishers have adopted "a new set of indicators," according to Axelrod. By the time Susan Ee queried Axelrod about representation, her Young Adult novel "Angelfall" had already collected over 90 reviews on Amazon and 230 ratings on Goodreads, with an average of 4.5 – 5 stars, and the book had been nominated by readers for the book bloggers' Cybils Award for the 2011 Best YA Fantasy. In August 2012, "Angelfall" was republished by Amazon Children's Publishing, and currently ranks #30 in the paid Kindle Store.
Another strong indicator of shifting power, and arguably one of the reasons authors have been able to assume greater control: not all successful self-publishers sign on the dotted line. Savvy authors consider their options and choose the publishing method that best meets their career objectives or their goals for a particular project. Ruth Cardello, author of the runaway bestseller "Bedding the Billionaire," a shining example of an author taking her career into her own hands, recently turned down a lucrative publishing deal. "I estimated how much my books were likely to make over the next four years and compared that to the deal I was offered," she says. "When I crunched the numbers, the decision was easy."
British author Joanna Penn, in an effort to broaden her fan base, hopes to publish her Arkane thriller series traditionally—but she will sign a deal only if it allows her to continue self-publishing. "I need to make a living and self-publishing works in a more financially stable manner," says Penn. Traditional publishers typically pay advances in half, thirds, or quarters, with additional royalties (if there are any) paid over time, generating spikes in revenue; Amazon, on the other hand, pays publishers monthly. "Because of their detailed reporting you know how much money you will get in 60 days," Penn says. She prefers this combination of a steady income with periodic spikes as it "creates an overall living wage."
It took time for traditional publishers to warm to the self-publishing phenomenon, but defensiveness has gradually given way to curiosity and excitement. As examples of industry changes, Rosenkranz cites the foray into e-book romance lines, efforts by Writer's Digest to court self-publishers through their annual self-published book awards, and initiatives by Publisher's Weekly and Kirkus to review self-published books. In July, Penguin acquired Author Solutions for $116 million, "the first major acquisition of a large-scale self-publishing company by a traditional book producer," Paul Sonne and Jeffrey A. Trachetenberg write in their story for the Wall Street Journal: "The acquisition illustrates the newfound acceptance for self-publishers in a book world where they were once viewed largely as interlopers."
While Rosenkranz applauds the choices that have given more authors a place at the table, she's optimistically wary. Too much choice can be paralyzing, she says. With millions of books flooding the market, it's harder for readers to choose and for authors to rise above the noise. And 99 cent e-books, a price point favored by many self-publishers, drives sales but creates an artificial market, unsustainable over the long term. As the industry changes, the bar gets raised, forcing authors to find new ways to gain traction. Reservations notwithstanding, the changes in publishing are liberating, she says, and "great for the majority of authors."
This is an exhilarating time to be an author. Industry change and innovation have afforded authors greater control over their work, their finances, and their destiny. For Joanna Penn and others like her, publishing is a business partnership. "I know what I can do on my own," she says. "I won't be curtailing my future freedom or income by signing anything too fast."
Traditional publishers will no doubt be watching.
Terri Giuliano is a contributing writer for IndieReader and Her Circle eZine. She's written news and feature articles for numerous publications, including the Boston Globe and the Huffington Post. She lives on the East Coast and teaches at Boston College. Her debut novel, In Leah's Wake, was a Kindle bestseller for more than 6 months. For information, please visit her website: www.tglong.com. Or connect via her Blog, Facebook, or Pinterest. OR tweet @tglong

Related
Before You Go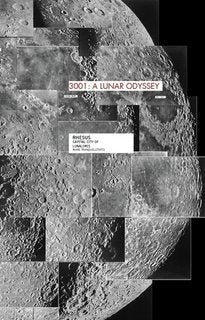 50 Best Book Covers Of 2011
Popular in the Community