We'll say it upfront: Self-storage isn't the sexiest topic. Yet, there will come a time where you survey the ridiculously overwhelming mass of stuff in your home and think it would be better if it were somewhere else. At least temporarily... until you're able to figure out what to do with old Halloween costumes and the bag of childhood toys your parents offloaded on you.
The main problem that most of us have with self-storage -- aside from the expense -- is how inconvenient it is to use. You'll need to lug junk to the unit, drop it off, and then organize it in some way so you're not perpetually rummaging through boxes or wasting precious space.
These start-ups, however, are trying to change all that by handling all the dirty work by moving and physically storing it for you. In exchange, you don't get as much space as a traditional storage unit. But, as anyone who has ever seen a garage used for junk-hoarding instead of car storage can tell you, that might not be such a bad thing.
The service: Clutter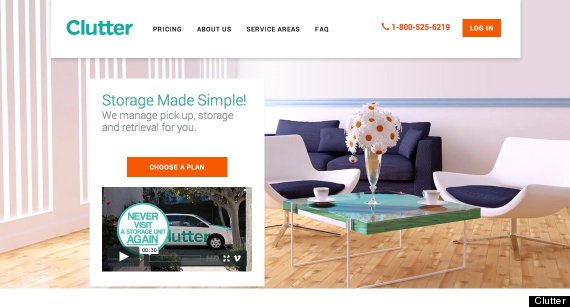 Location: Los Angeles
The idea: You either pay for storage by the box, or purchase a "plan" that covers what would fit in a 5x5 or 5x7 unit. As you pack, you take photos of your belongings and label the boxes. Clutter comes by and picks up your stuff. You then catalog your items in your account on Clutter's website. If you need an item, you're able to schedule a delivery on-demand of the box or item in question. Pricing depends on whether you're storing boxes or on a storage plan, but it starts at $7 a month for a single box. Delivery also varies based on your plan.
The service: MakeSpace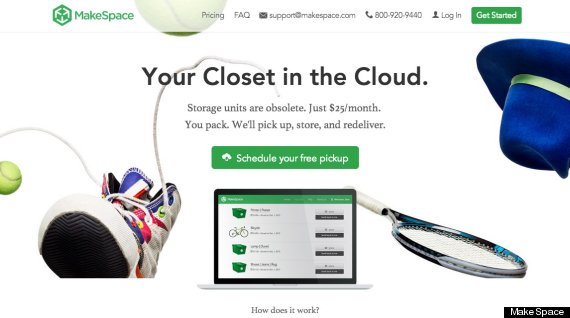 Location: New York City
The idea: For $25 a month, MakeSpace will send you four bins to fill with your things. Once you're done, they'll pick up and store the bins. Additional bins (and larger objects) can be picked up and stored for an additional fee. MakeSpace creates a visual inventory of your stored items, making it easy to select what you need and schedule a delivery (which costs $29).
The service: BoxBee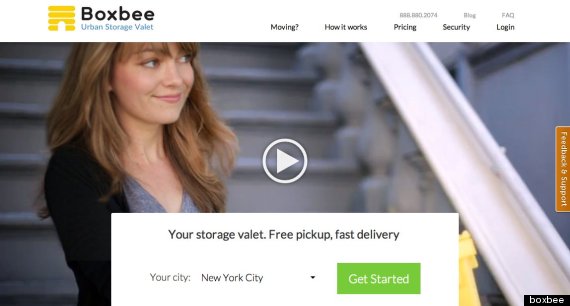 Location: New York City, San Francisco, Oakland
The idea: BoxBee sends you boxes, then stores each for $7.50 a month. You can make a visual inventory of what you store, so it's easy to figure out what you want to be retrieve from storage. (Delivery for your items is $15, plus $2 per box.) And if you're the type who wants to go halfsies on a storage box with a friend, a "social" feature lets you share the visual inventory with that very friend. You can also borrow from a friend's stored box, provided you pay the delivery fee.
The service: Storrage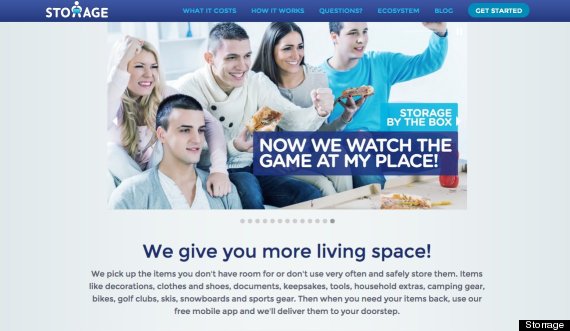 Location: Seattle
The idea: You guessed it -- Storrage sends you containers, they handle the pickup, storage and delivery. There are multiple options to customize a plan to fit your needs (and budget). For example, if you're storing stuff that easily fits in their provided containers, the price is $4 per month per box. Or, you can buy the box for $19, then your monthly rate is $2. If you need to stow oddly-sized items (think: golf clubs, bikes, microwaves), the cost is $4 a month for smaller items and $6 a month for larger items. As for delivery of your items, you'll pay $15 plus $2 per container.
The service: UrBin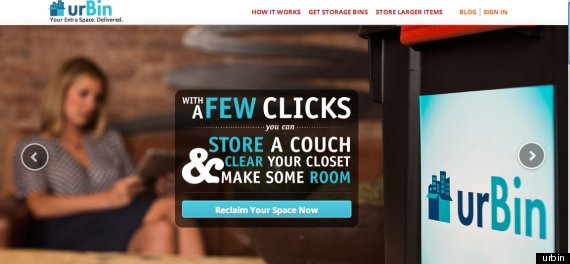 Location: New York City and Northern New Jersey
The idea: UrBin stores your goods, offering a flat rate price at $20 per UrBin-provided container. They also handle the pickup, storage and delivery. Storage for larger items is available; just ask for a quote. Delivery of your stored items is $25 plus $2 per container.
Are you an architect, designer or blogger and would like to get your work seen on HuffPost Home? Reach out to us at homesubmissions@huffingtonpost.com with the subject line "Project submission." (All PR pitches sent to this address will be ignored.) .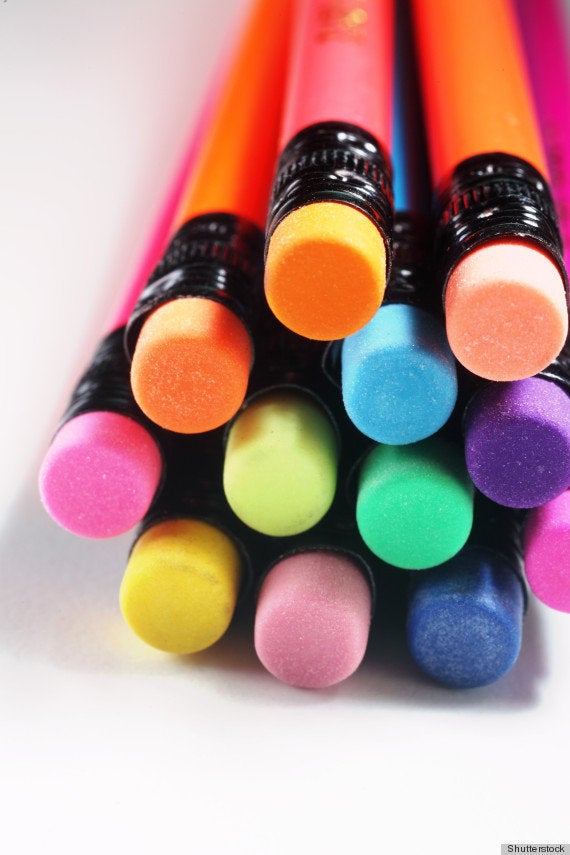 The Best Cleaning & Organizing Tips