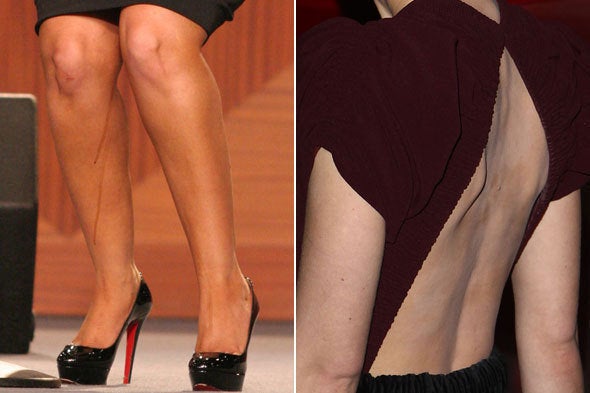 "What happened to your knees?" I will forever remember this question. Let me set the scene: High school, early June, U.S. history class, my first experience with sunless tanner.
I remember reading an article before carefully embarking on my first self-tanning adventure. I bought a fancy formula (to avoid streaks and unpleasant smells), showered, shaved, moisturized and went at it. I even stood completely still for hours waiting for the self-tanner to dry. What step did I skip that caused one of my classmates to wonder if I was a descendent of an Oompa Loompa? Exfoliating.
Exfoliating regularly has since become something I do regularly on my face, feet and the rest of my body for soft skin, but at the time, it seemed like an unneccesary burden in the already time-consuming process of applying self-tanner. After all, doesn't shaving your legs remove dead skin cells anway? What I know now that I didn't know then is that it's especially important to exfoliate dry or rough patches like your elbows and knees. Why? Because they will absorb the product much faster and make them appear darker.
Although this experience was scarring, I quickly learned that exfoliating isn't just something women's magazines recommend for fun. It's 100% necessary. Unless you want people to be able to tell that you didn't go to the beach this past weekend.
Exfoliating is a critical part of self-tanning--while I won't show a photo of my own knees (trust me, if one existed it would have been destroyed by now), I will share some recommendations for scrubs to try out before self-tanning. Do you have any tanning horror stories to share?