Selfie-related accidents have killed more people worldwide this year than shark attacks have, and they've killed at least twice as many if you include only "unprovoked," confirmed shark attacks.
Burgess said that only six, rather than eight, fatal shark attacks should be counted in the tally, because in one of the incidents it's not clear if the shark may have been "provoked," and the other may not have even been a shark attack.
Burgess classifies one of the attacks in the SAS news archives as "provoked" because it involved a diver carrying a bag of scallops, which worked as bait to attract a shark. He also pointed to another alleged attack, which was actually a case of a man who disappeared at sea. Though his body showed up later with wounds consistent with shark bites, it wasn't clear if he died in a shark attack, or whether sharks had scavenged on his body after he died.
Though the Conde Nast Traveler and Mashable articles don't detail the 12 selfie-related deaths, they are listed on Wikpedia:
There is, however, some evidence that there may be other selfie-related deaths that we don't know about because they didn't make international headlines. Yelena Alexeyeva, an aide to the Russian interior minister, told the Agency France-Presse in July that there have been "dozens of selfie-related deaths" in Russia alone.
According to Burgess, the media's focus on shark attacks gives the public a warped idea of how dangerous they really are, since every time a shark attack happens, it's a major news story -- unlike fatalities resulting from more common tragedies, such as car accidents.
"I see it as a problem for our understanding of society and understanding sharks and the natural environment," he said.
Burgess noted that whether shark attacks have killed six or eight people this year, or whatever the hard numbers on selfie-related deaths may be, the real story is that sharks should be much more worried about humans than the other way around.
"The fact of the matter is we're killing between 30 and 70 million sharks a year in fisheries," Burgess said. "The real aggressor in this relationship isn't the shark, it's the human."
Contact the author of this article at Hilary.Hanson@huffingtonpost.com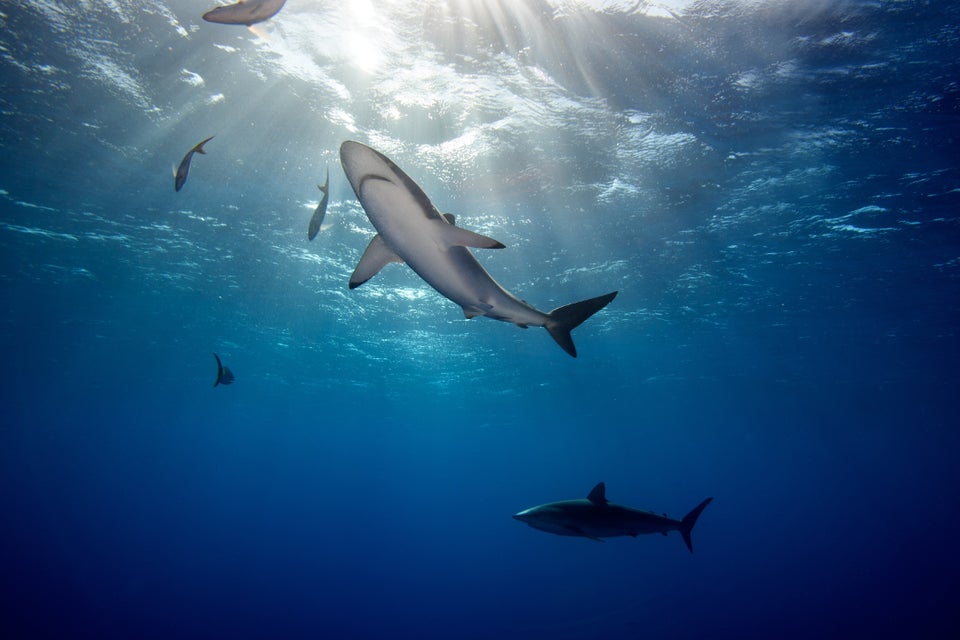 The Beauty Of Sharks
Related
Popular in the Community