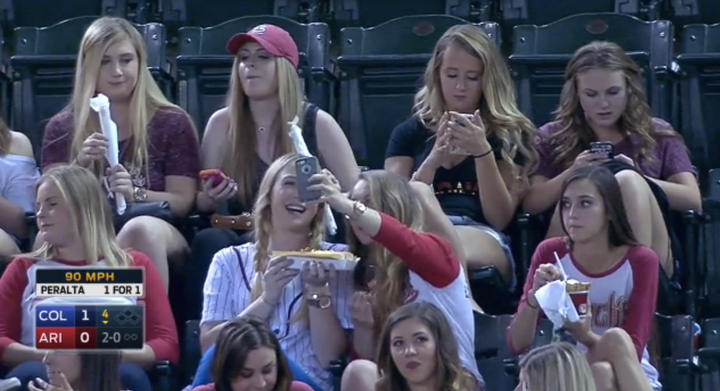 The people of the Internet had a grand old time this week mercilessly making fun of a group of young ladies who were caught taking selfies and enjoying themselves at a Wednesday baseball game between the Colorado Rockies and Arizona Diamondbacks.
The announcers themselves mocked the girls repeatedly, if playfully, saying things like, "Do you have to make faces when you take selfies?" and "Can we do an intervention?" The video, viewable below, quickly went viral as people complained at length about the downfall of society or something.
The women, it ends up, are affiliated with Alpha Chi Omega at Arizona State University, and the Diamondbacks and Fox Sports apparently reached out after the game to offer them some tickets. But instead of taking the tickets, the women used their 15 minutes of fame to do something helpful.
In a Facebook post on Thursday, Oct. 1, the sorority sisters wrote that they asked that the organizations instead provide tickets to A New Leaf, a nonprofit organization dedicated to helping domestic violence victims. They also asked that anyone who reads the below post consider donating to the nonprofit in honor of Domestic Violence Awareness Month.
"Today, October 1, marks the beginning of Domestic Violence Awareness Month," the message read. "If everyone who viewed this statement took the time to make a donation in recognition of domestic violence awareness, which is Alpha Chi Omega's national philanthropy, we would be so grateful! We are happy to have the opportunity to shed some positive light on such a sensitive subject. All proceeds will go directly to A New Leaf to help struggling Arizona families get back on their feet by providing housing, food, childcare and more."
While you were mocking these women from behind your computer screens, they were figuring out how to use their fame to help the world. Hope you all feel great about yourselves.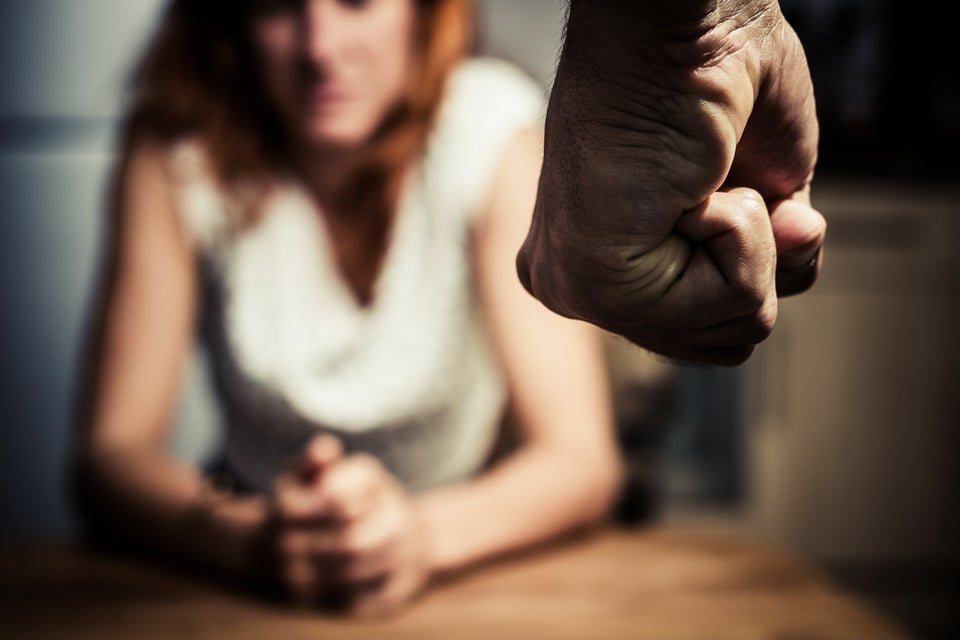 Shocking Domestic Violence Statistics