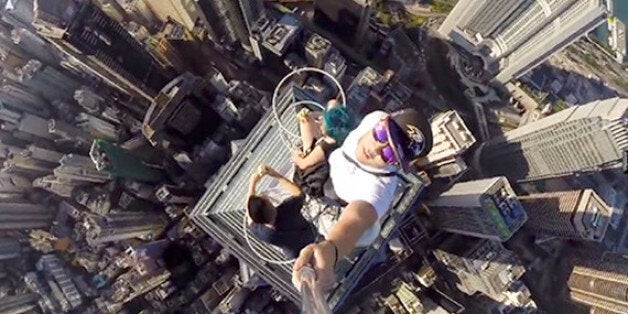 Kids, don't try this at home! For that matter, no one should try this anywhere!
Photographer Daniel Lau has put a dizzying spin on extreme selfies, capturing this dazzling (albeit terrifying) view of Hong Kong from atop a skyscraper. The shot was snapped at 1,135 feet above the city. Talk about high art!
Lau's selfie is actually an Instagram video, recorded with the help of a "selfie stick." According to ITV, Lau was accompanied by fellow photographers and friends Andrew Tso and A.S. as he perched on the top of The Centre, Hong Kong's fifth-tallest building.
For some perspective, here's a photo of the Hong Kong skyline, with The Centre illuminated in pink (left):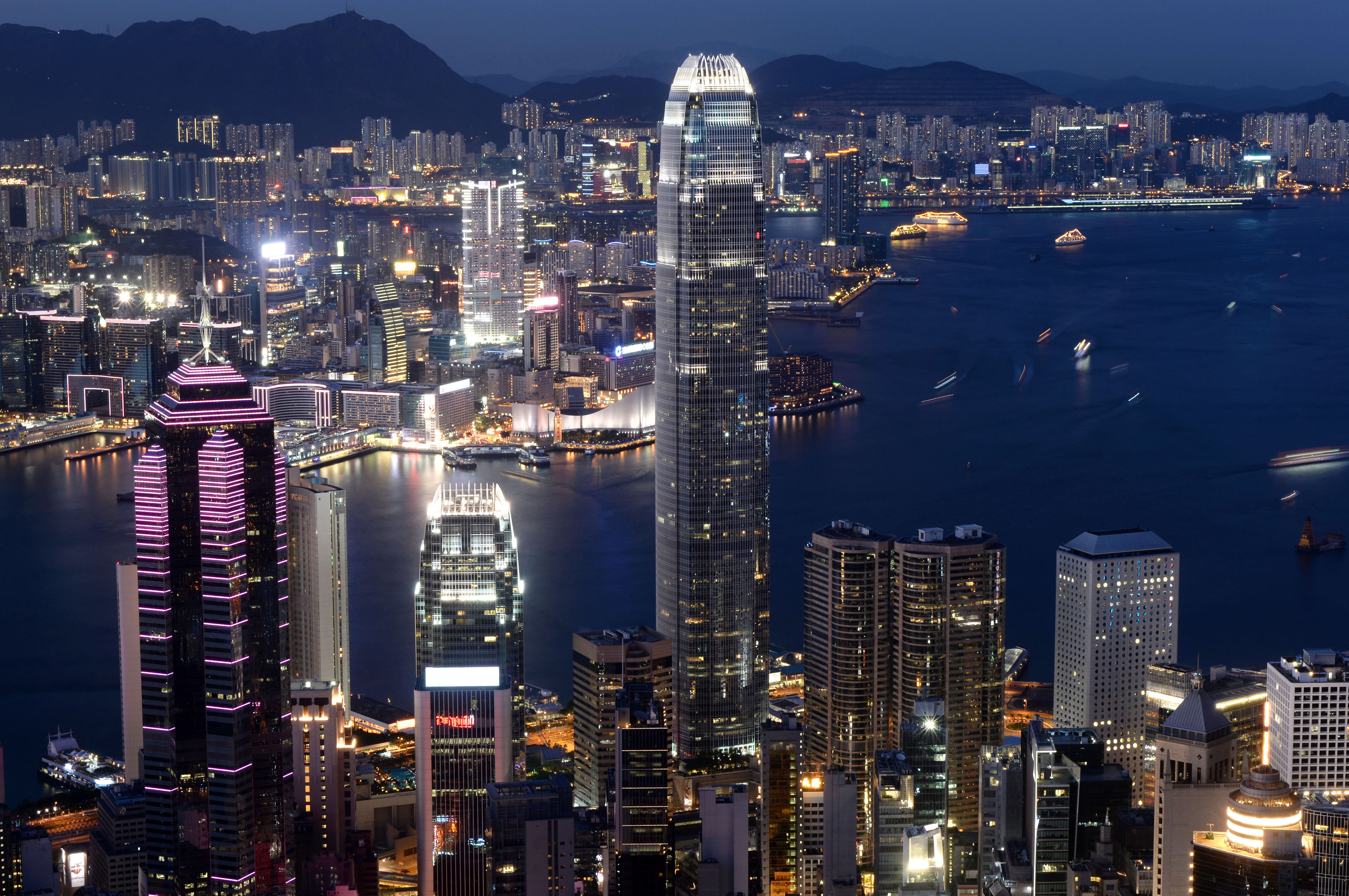 Extreme selfies have been taken at higher heights than Lau's. For example, Russian daredevil Alexander Remnev recently scaled the Princess Tower in Dubai -- the largest residential building in the world, with an incredible height of 1,350 feet -- to snap one of his own. But Lau's vertigo-inducing camerawork sets his selfie video apart from many of the stills that came before it.
That being said, we don't recommend anyone try this on their own. Seriously.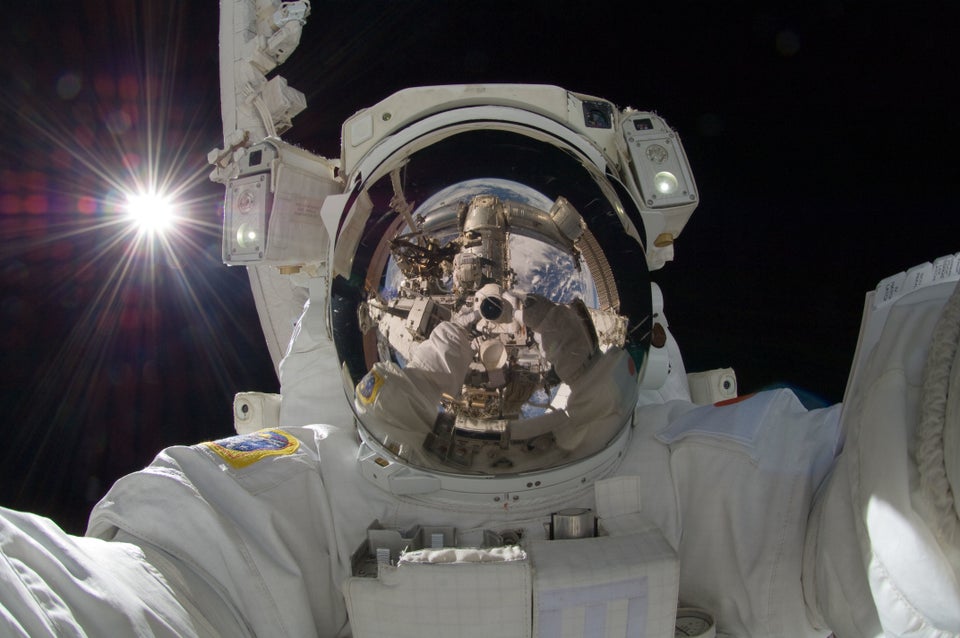 Best Selfies Ever