"Selfie" may have been 2013's word of the year -- albeit a really annoying one -- but it's not going away anytime soon in 2014. A new trend has cropped up on Twitter in recent days encouraging extreme self-portraits tagged with #selfieolympics, #selfiegame, and #and1selfieleague -- a reference to the AND1 street basketball team known for letting its players show off individual skills.
While some of the photos are decidedly NSFW, tweeters are mostly showing off balancing acts in their bathrooms -- a classic selfie spot -- that leave us concerned for their wellbeing. (We hope this goes without saying, but don't take any selfie that might get you hurt.) With the Sochi Winter Olympics just over a month away, it hard to say whether this is a parody of the Games or just Weird Twitter rearing its head in a new, bizarre way:
It started with a fairly innocuous pose...
But got progressively weirder...
And while some were awesome...
Some people did things they might have instantly regretted.
Related
Before You Go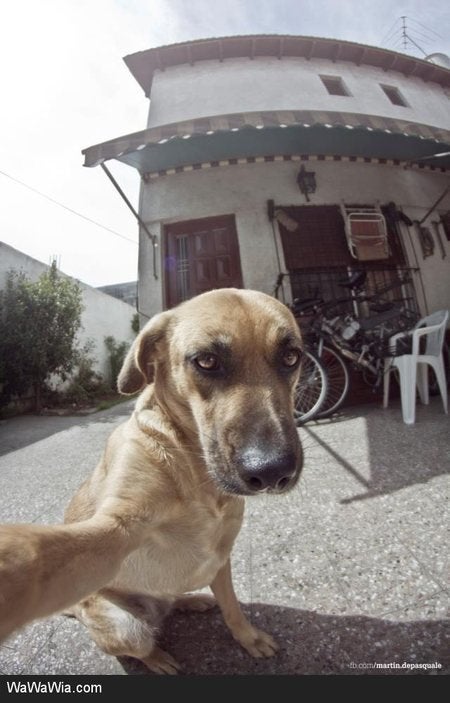 Animal Selfies
Popular in the Community