This is one labor-intensive selfie ― just not for the photographer.
When Kimberly Ramirez gave birth to a baby boy in an El Paso, Texas, hospital on Sunday, her big sister Kat was there to document the whole thing. But not in the way she expected or perhaps wanted.
Kat Armendariz ― who, at 28, is eight years older than Kimberly ― immortalized the moments before for the actual birth by taking a selfie of herself while her little sister writhed in pain.
Armendariz said there was a ceremonial aspect to the selfie.
"I have 5 [children], so the reason for the selfie is that it's finally her turn because I did my time," she told HuffPost by email.
Armendariz remembers labor pains very well, since she gave birth just four months ago. "My tubes are BURNED/CUT/TIED... no never again lol," she said.
She posted the photo on Imgur, where it quickly went viral, attracting 500,000 page views and more than 1,000 comments by Thursday evening. As you might expect, some commenters thought the selfie was a tad insensitive to the new mother.
But Armendariz insists her little sis thought the pic was funny.
"She wasn't in too much pain at first, so she thought it was pretty funny," Armendariz told Mashable. "I told her I was going to do it, she just started the oxytocin and the labor pains began almost instantly. She started to feel it and right when she was like, 'Oh my God, I can't take this,' I took the photo."
Ramirez, an Army wife, is currently staying with her sister in El Paso. Armendariz said she's helping with nighttime feedings and calming the new baby boy, Zayden.
Still, she jokes she might just do another embarrassing selfie, say when the baby spits up on his mom for the first time.
Related
Before You Go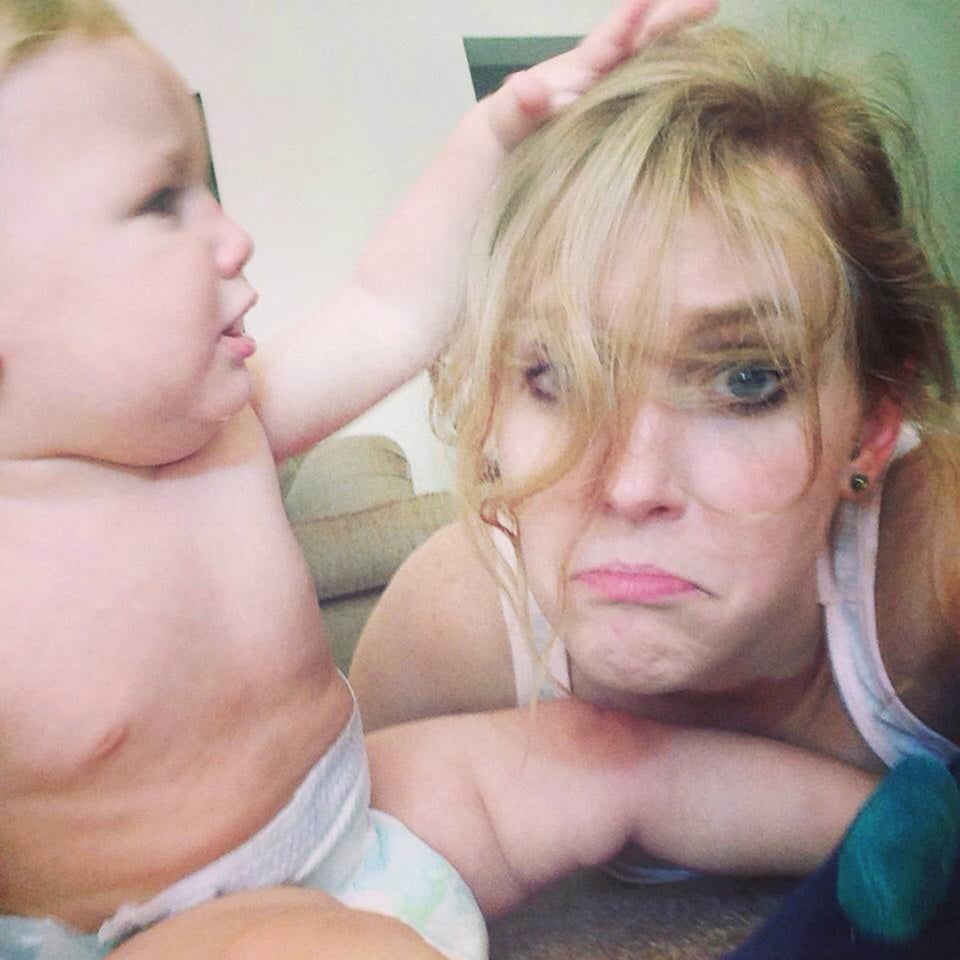 Moms' Honest Parenting Selfies