As part of his continued efforts to curb rising rates of female feticide, India's prime minister has urged parents to share selfies with their daughters on social media.
Up to 12 million girls in India have been aborted over the past 30 years in India, and Prime Minister Narendra Modi has turned to a social media campaign to help reduce the devastating figures. Taking a line from another local politician's playbook, Modi called upon parents during his radio program on Sunday to share photos with their daughters, accompanied with words of love and appreciation, and vowed to retweet the images, CNN reported.
The #SelfieWithDaughter campaign was part of a larger effort to address the issue of female feticide.
Back in January, Modi launched the Beti Bachao, Beti Padhao campaign, or Save the Daughter, Educate the Daughter, in hopes of elevating the way baby girls are viewed in his patriarchal society, Voice Of America reported.
The initiative hopes to improve gender equality through education and child sex ratios by enforcing existing laws that ban female feticide.
The selfie campaign was initially launched by Sunil Jaglan, who heads the council of Haryana's Bibipur village, which has one of the highest rates of abortion of girls, according to CNN.
Jaglan asked that fathers share their selfies with their daughters on WhatsApp.
The goal is for the campaign to reach all segments of society.
While the campaign has been met with overwhelming support, with more than 100,000, tweets on the topic, some advocates feel that the ask isn't robust enough to actually make a meaningful difference.
But Modi noted that this online push is just one of a number approaches he's taking to empower girls.
"Empowerment of women has been an issue on which [the prime minister] attaches vital importance," Modi's office shared in a blog post. "As chief minister, his visits to parents peak [during the] summer to get their daughters educated."
Before You Go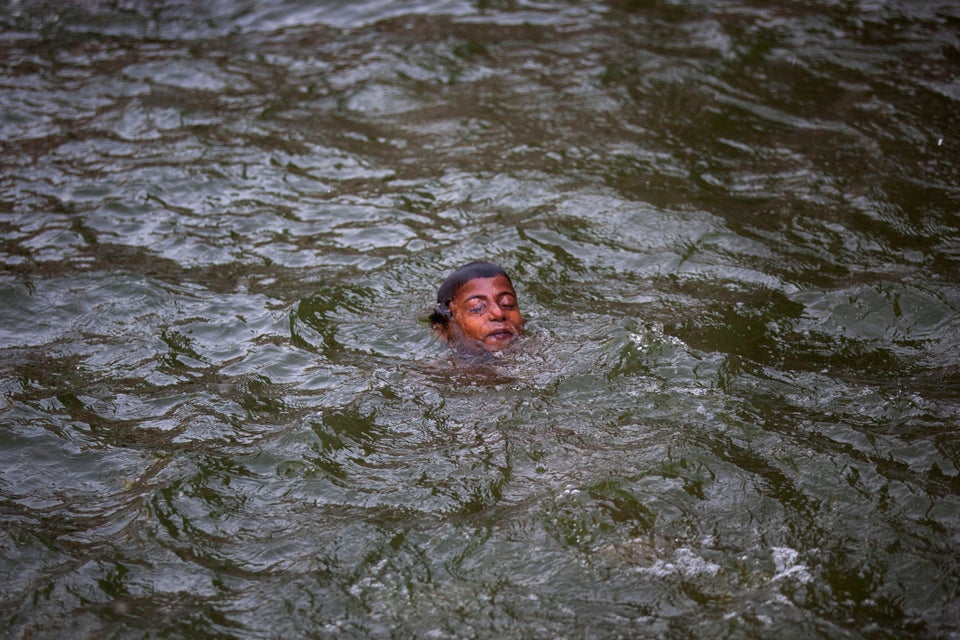 Heat Wave In India 2015