Andrea Berdine couldn't understand why anyone would refuse to give the man a coat.
It was a cold day in September 2012, in the middle of a thunderstorm, and from the back of a resale shop in Hollister, Mo., Berdine, now 38, watched a salesperson explain to a homeless man, "We don't give away things for free here."
Berdine turned to a fellow customer who was also watching the scene.
"He's probably just going to go around the corner and get drunk," the customer said. He waited for Berdine to agree.
"Don't look at me for approval," she replied, and stormed up to the salesperson.
When it was explained (and then explained again by a manager) that the homeless man would receive no sympathy from the store, Berdine got in her car and drove until she found the man standing in a gas station parking lot. She got out, handed him a coat her husband had left in her backseat and the $7 she had on her. Before she left, she told him, "You're a man of worth."
Then she went home and got on Facebook. When her friends and others in the community heard about her experience, they rallied -- together, they created a Facebook group called "Selfless Blessings," where people could write if they needed anything -- clothing, food, everyday supplies, etc. Others could then respond if they had said item or just wanted to make a general donation.
For about two months, Berdine and volunteers housed donations in their own homes and cars. By that November, the movement had gotten so big that Selfless Blessings, Inc., became an official nonprofit organization.
"The need was so unbelievable, we didn't have the heart to stop," Berdine told The Huffington Post.
Last year, when Hollister experienced severe flooding, Berdine was offered an open spot in a shopping center. Selfless Blessings could become a full-time business -- where everything is free.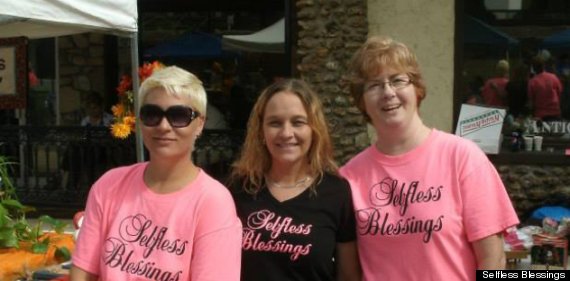 Now, just more than a year later, Berdine says that Selfless Blessings has about 200 customers each day -- both people giving and picking up -- and they receive 90 bags in donations daily. They also work with two local food pantries to feed about 60 people per week. They stay in business with the donations left in a jar on their store's counter or made online. The workers, even Berdine, who used to work as a paralegal, are all volunteers.
But Berdine isn't intimidated by the people who say Selfless Blessings will be taken advantage of. Instead, she's consistently overwhelmed by how generous her community continues to be. Giving, she says, is addicting.
"Don't ever stop giving even though there might be that one person who's gonna use you, or you had one bad experience helping someone," Berdine told HuffPost. "Giving is a personal experience. It's the fact that you did it, and that's what matters. Once you give, you know you've done the right thing in your heart, no matter what the recipient does with your gift."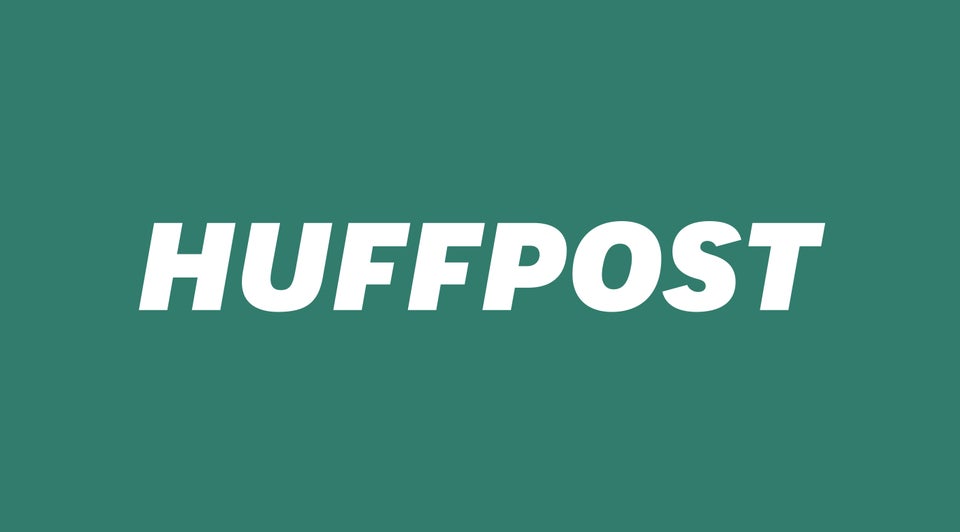 8 Amazing Videos of Everyday Folks Turned Unsung Heroes