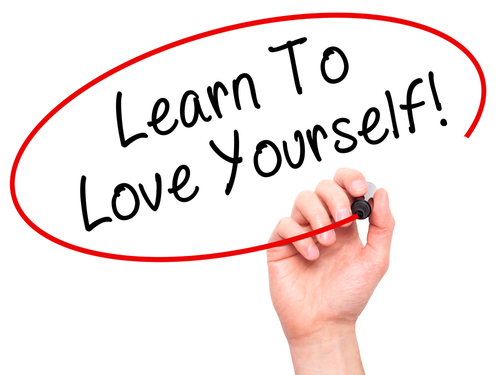 "What is Love?" This age-old question consistently tops the charts as the most-Googled query in the world. Yet, when we speak of "love,", most people have some understanding of what it means to love another person. Things get a bit trickier when the question changes to "What is Self-Love?", and zeroing in on a working definition becomes more elusive. Still, "Self-Love" is a popular term that is used now, more than ever, and is thought to be something that is a prerequisite for a good life and loving relationships. But what exactly is self-love, and why is it so important?

Thankfully, psychologists have been studying self-love and have defined it as a very positive concept involving the practice of several self-enhancing qualities of thinking, feeling, and acting towards yourself. Self-love is a process consisting of six distinct components wherein a person acts as both the self-as-the-doer and the self-as-the-object in relating to oneself. These six components include:

1) Self-Attachment: Feeling attachment to yourself, physically and mentally
2) Self-Affection: Feeling at peace with who and what you are, along with enjoying your own company
3) Self-Regard (Positive): Unconditionally accepting yourself despite successes, failures, or status.
4) Self-Worth: Belief that your life is a valued possession; trusting your ability to respond to your needs
5) Self-Knowing: The ability to see yourself from the outside, to listen to, know and understand yourself.
6) Self-Caring: Behaviors aimed at maintaining your health and personal welfare.

While this definition is helpful (albeit kind of dry), putting these concepts into practice can feel strange, like you are getting in your own way. The good news is that you can learn to look at your life from the outside, "fake it 'til you make it," and master the six components of self-love.

Here are Six Tips to 'Fake it 'til you Make it' and Become your Own Best Friend:

1. Get to Know the Real You.
Like any meaningful relationship, becoming your own best friend and experiencing greater self-love isn't going to happen overnight. Instead, your relationship grows as a result of quality time and being honest with yourself. Give yourself 10-15 minutes of solitude everyday where you simply think about yourself and your life. Begin writing your thoughts and journaling about what you really like and dislike, what drives and motivates you, and your goals and dreams for the future. Making this time for yourself fosters both the self-knowing and self-worth components of self-love.

2. Schedule and Enjoy Two Solo Activities per Week.
Best friends plan and share enjoyable activities with one another. Likewise, becoming your own best friend will require you to plan and enjoy activities by yourself. These solo activities can be hobbies such as exercising, reading, writing, listening to great music, meditating, or engaging in the fine arts. Make sure that you plan at least two fun experiences per week. This is important, so no cheating here! This alone time will help you appreciate your own company, deepen your understanding of yourself, and cultivate the self-love components of positive self-regard and self-affection.

3. Practice Forgiveness and Acceptance.
Best friends really listen to one another and offer the safety of trust as they share their true thoughts and feelings. They support one another with acceptance and encouragement. Practice talking to yourself as you would talk to a best friend. And go easy on yourself! Soon, talking to yourself this way will be automatic and you'll notice positive changes in both self-worth and positive self-regard.

4. Take Good Care of Yourself.
OK, this one is obvious, right? We all understand the importance of maintaining our physical and psychological health by engaging in healthy eating, exercising, and overall living But taking good care of yourself also involves reflective thinking and being responsive to your body and to your feelings as the basis for taking action that is best suited for you. Don't forget this one, because when you're taking good care of yourself, you are strengthening all six components of self-love.

5. Use the "Best Friend Test"
In good times and bad, a best friend simply wants what's best for us, without a hidden agenda. When things are going well, a best friend is there to share in your happiness. He or she also stands by you through the tough times. And, if someone is treating you badly or taking advantage of you, your best friend is there to stand up for your rights.

The Best Friend Test is a simple exercise where you imagine how you would support a best friend in the same situation. Think about your best friend and imagine that he or she is struggling and stuck. What would you say? Then, say these things to yourself and act on the situation. Using the Best Friend Test (and acting on it) strengthens the self-attachment and self-knowing components of self-love.

6. Don't Ignore Your Best Friend's Advice.
We've all been there--Hearing that little voice in our head telling US that something just isn't right, but choosing to ignore it in favor of what we want. It's the D word - Denial. Our brains use self-justification and self-deception to manipulate our thoughts and behaviors to explain, defend, and protect us from recognizing unacceptable truths. And when we blind ourselves to our true motivations and feelings, we unwittingly sabotage our own efforts for happiness and satisfying relationships. Don't let it happen to you! When making difficult decisions, fight the urge to ignore what your best friend would advise. Listen to your best friend, make the decision, and then act on it. Period.

Practicing self-love can be challenging, especially in times when we are feeling hurt and facing difficult decisions. By implementing these six tips, you are strengthening your love for yourself, and your ability to recognize the things that are undermining your well-being and happiness. Use them- You'll thank yourself later.
Related