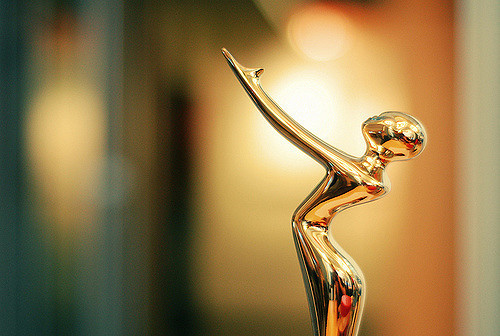 photo by Esteban
When I self-published my book, admittedly, it was the last resort. It was the backup plan if I had failed to sell it to a trade publisher. I promised myself that if I couldn't sell it, or find an agent to represent me, I would not tuck it in a drawer and forget about it. No. I worked too hard. If that happened, I would self-publish. That promise reassured me during the querying and submissions. It was comforting until it was my reality. I didn't think I'd ever need the backup plan.
Quickly, the consolation prize felt very much like a booby prize. It was difficult for me to warm up to the plan I had planned. I felt like a failure. It's hard enough to self-publish a book (as I would soon find out) when you're excited. How would I attack this endeavor now, feeling half-hearted and insecure? A bunch of rejections could really make you feel differently about the book you were (once) proud of.
Sometimes people ask me, "When did you start to write it and how long did it take?" I can see them doing the math in their head. Hmmm, they say, "So you finished it seven years ago? What took you so long to publish it?"
Anyone who has ever written a book, and then published it, will laugh at that question. Non-writers, I think, must confuse the time it takes to write a book with the time it takes to read one. I'm probably the only author on the planet that cringes when a reader says, "I read your book in one night! I couldn't put it down!" Knowing the myriad all-nighters I pulled writing and editing it. And all the sleepless nights that are ahead of me to finish the next book.
So what took so long? First of all, one should never underestimate the amount of time it takes to amass a ton of rejections. The other thing that took a chunk of time was learning the business of self-publishing. I had promised myself this too: if I were to act on my backup plan, I wouldn't do it without studying the process, to give myself the best chance of success. It was unglamorous and worth every minute. I didn't know it back then, but self-publishing is just a different way to do the thing I always wanted: to entertain readers. You can't do that unless you produce something for them to read.
It doesn't really matter, in the end, how it gets to market. You know who taught me that? The more than 20,000 people who bought my book last week driving it to The New York Times Bestseller List. And the people who bought it the week before which propelled it to the USA Today Bestseller List. And the 80,000 plus readers who bought it before that.
Thank you, readers, for teaching me something else: whatever way you publish, the math is the same. And those numbers don't add up to failure. Not in anyone's book.
Eva Lesko Natiello is the author of NEW YORK TIMES and USA TODAY Bestseller, THE MEMORY BOX, a psychological thriller about a woman who Googles herself and discovers the shocking details of a past she doesn't remember.
Related
Popular in the Community