A book cover is an invitation -- a way of seducing the reader. It beckons, inviting them to enter the world of your book and dance with your characters for awhile. It makes a promise about what kind of music they'll be dancing to.
Your cover should convey the tone and genre of your story, be eye-catching and, most importantly, look like it's been professionally done.
Indie books, especially, need great covers. Covers function as short-handed way to assure the reader that the story was written with as much care and creativity as went into the cover design. That even though the book is self-published, it's as professional an endeavor as any traditionally published book on the market.
If the cover intrigues potential readers, they'll read the product description and the sample pages. And that's where you'll hook them. From there, if your book lives up to the promise the cover made, your reader will make the journey from interested stranger to avid fan.
If readers are in a hurry, they may even make the decision to purchase based on the cover alone. But that's not the only time covers are important.
Covers are one of the ways promotional bloggers decide whether or not they'll pick up your ad when you run a bargain book or free book promotion. Offering to pay for ads does not always give you guaranteed ad space -- especially in the bigger promotional blogs.
Bloggers look at your cover, your star rating, your reviews and your product description. If they think their readers will be excited about your book, they'll accept your ad. But if your cover screams amateur, your sale is not going to get much blogger love. And without publicity, your sale numbers will be negligible.
During promotions -- especially free promotions -- your book may be downloaded by thousands of readers. But, to generate reader reviews and word-of-mouth, you need them to sit down and read your book, not just download it.
When readers are on their Kindles, flipping through their Cloud account to see what they want to read next, they're looking at two things:
a) Is this an author I'm familiar with?
b) Does the cover make me think the book is going to be a good read?
If your cover looks like mud, or if it screams DIY or amateur, you're going to be fighting an uphill battle. Unless you're a graphic designer, creating a 'Do-It-Yourself' cover to save money is going to cost you in the long run, in lost sales, lost promotions and lost readers.
But what many writers don't realize is that professional covers don't have to cost an arm and a leg. Sure, there are some very expensive cover artists out there, especially if you're looking for an artist to create custom artwork. But if you're starting out and struggling to make a profit, you can still get a professional cover on a shoestring budget.
Here are some ways to get inexpensive covers:
1) Pre-Made Covers. Most cover designers create pre-made covers that they sell, relatively cheaply. After you purchase the design, they'll do the title treatment (incorporating your title and author name) for free. Pre-mades generally run between $25 to $50.
2) Customizing Pre-Mades. You can ask the artist to customize a pre-made cover with additional stock art. If you already own the art you want them to add, that can cost as little as $10, or it may run an additional $20 to $30, if the designer has to find the art.
3) Free Trials. Sign up for a free trial at one of the stock art sites. Download the cover image (or images) you want, and then, as the need arises, hire a cover designer to turn the image(s) into a cover. This can cost anywhere from $10 to $70, depending on how much work it's going to be for the designer.
4) Cover Sales. Check out author sites like the Writer's Café on the Kboards. Cover designers frequently pop in there. While they're building their business, they'll offer covers at a temporarily reduced price. Or they'll periodically announce sales. You can get custom covers, made with stock art pieces, for between $60 - $120.
5) Discount Sites. Go on a site like Fiverr and see if anyone's offering cover design. Yes, it does happen. Designers, who may not have much professional experience but are looking to build up their business, often start off at Fiverr. And the covers they create can be phenomenal. But even if they're not, you're only paying $5.
6) Freelance Sites. You can use online freelance sites, like Elance, where you can post your job and accept bids from freelance cover designers or set your own price.
On my first column, I promised I'd tell you how I published a book for $5.00. And this is how I did it:
I co-wrote a story with another author. We went over it with a fine-tooth comb. We entered it in a Writer's Digest competition, and it came in at 8th place with an honorable mention. So, we knew, editing wise, we were good. For us, the cover was a sticking point. Neither of us could find cover art that we agreed on.
Then, I ran across Doug, an e-magazine editor with a graphic design background. He popped into the Writer's Café to let us know he was offering a limited-time Fiverr deal for book covers. He was thinking about expanding into the cover design business, he had a supply of exclusive artwork, and he wanted to get some cover samples for his portfolio.
So, I bought a cover, told Doug the story concept and genre and wished him luck. The next day, he delivered a gorgeous cover. It was the best $5 investment I ever made.
That story was The Gospel of Ruth: Cerridwen's Cauldron. And the cover is something neither of us could have possibly come up with. It's absolutely perfect for the story. It still amazes me, that it only cost $5.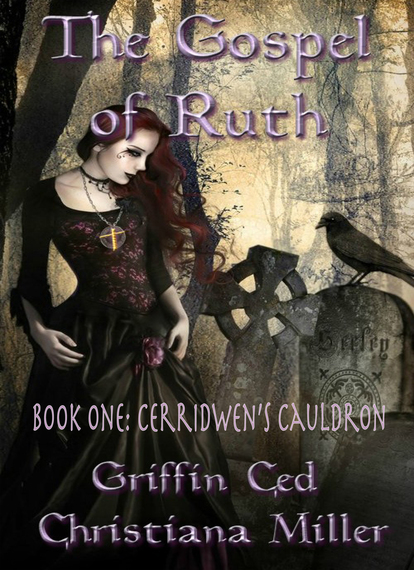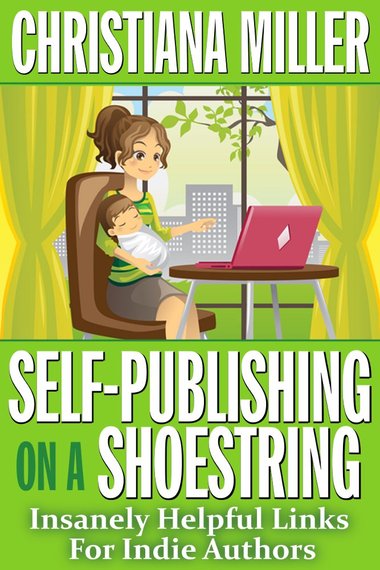 Covers don't have to be expensive to be professional. Considering how much you have to lose by saddling your book with a bad cover, hiring a professional cover designer to give your book an edge, is one of the smartest investments you'll make -- and it's one that you can do, no matter how small your budget is.
Popular in the Community