The world of comics has long been known as an affirmative landscape for queer characters. And now, another iconic character is joining the lesbian, gay, bisexual and transgender family.
In issue #39 of DC Comics' "Catwoman" series, Selina Kyle, who, as Vanity Fair notes, "first surfaced in a 1940s Batman issue, and has had many a romantic encounter with the caped crusader," is confirmed to be bisexual.
Kyle, who currently spends her days as a mob boss, no longer wears the ferocious feline's suit. That honor now belongs to Eiko Hasigawa -- the woman Kyle is seen kissing in the latest installment of the comic book.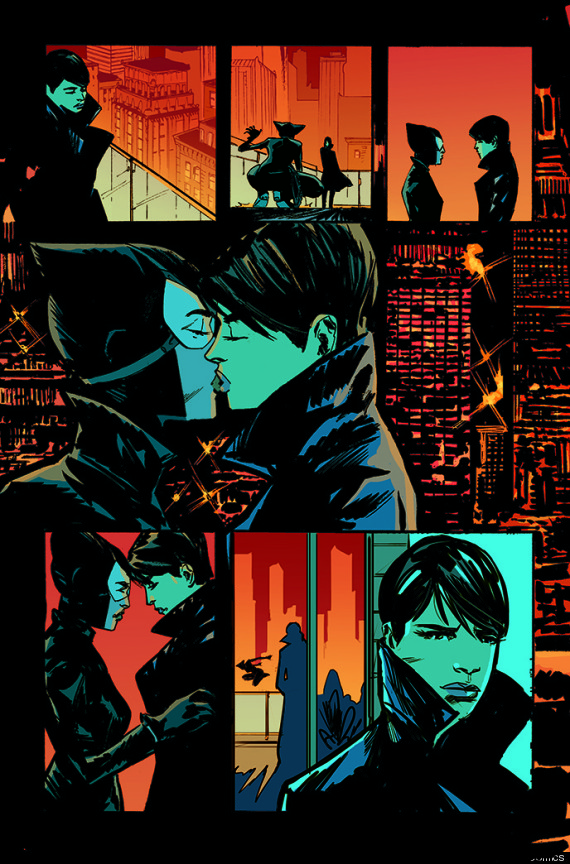 "Catwoman" writer Genevieve Valentine took to her blog today to discuss the news, saying, "When I was first plotting out what I expected to be a six-issue arc, there were a few emotional beats I considered indispensable... and one was establishing Selina as canon bisexual."
Valentine goes on to note that "[Kyle has] flirted around it –- often quite literally -– for years now" and therefore "this wasn't a revelation so much as a confirmation." What's more, the writer wants fans to know that "Selina's longstanding connection to Batman has not been forgotten; that is not how bisexuality (or humanity) works" but at the same time, "this also isn't a throwaway."
Kyle isn't the first queer Catwoman. Holly Robinson, a character who, according to ComicVine.com, played a "supporting role" when included in a "Catwoman" series that launched in 2002, was a lesbian. The series was awarded a GLAAD Media Award for the inclusion of Robinson and in 2006 the character was promoted from a "spy of sorts" to Catwoman.
Before You Go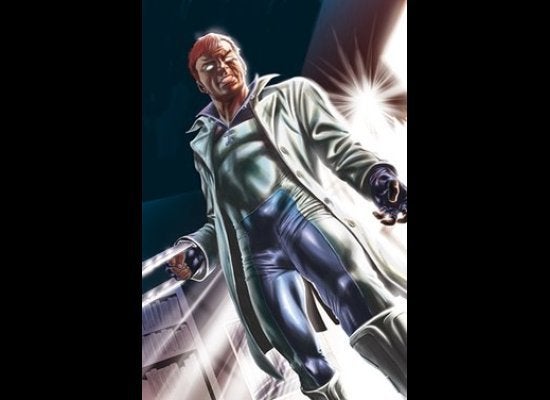 13 LGBT Comic Book Characters
Popular in the Community