Don't be alarmed if you something a little ... odd around Washington, DC, it's just somebody dressed in a Selina Meyer costume from the HBO series "Veep."
The official "Veep" Twitter account has been posting photos of a costumed-person with a giant Selina Meyer head posing at landmarks around Washington. Yes, it's a bit jarring. In the HBO series, Julia Louis-Dreyfus plays Selina Meyer, the vice president of the United States.
And you thought Elaine Benes from "Seinfeld" had a big head.
So, if you see that person with a giant Julia Louis-Dreyfus-ish head around DC doing various things such as holding small children and posing for photos, it's just a PR stunt.
"Veep" returns for Season 2 on HBO on Sunday, April 14 at 10 p.m. ET.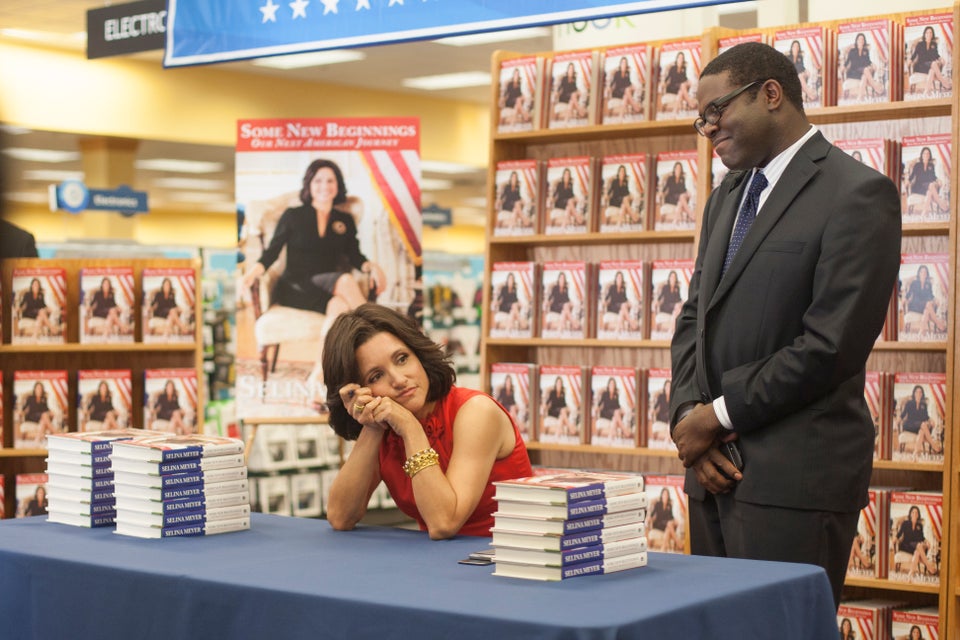 Veep
Related
Popular in the Community