Most young entrepreneurs spend far too much time in the "lab" before ever getting out in the field. Tinkering too long with a prototype, working on their company branding, brochures, logo design or deliberating on patent filings before they have even spoken to one customer.
This reminds me of High School, where the environment lends itself to deliberation rather than execution. After all, you're generally rewarded for the amount of time you study and are given weeks to complete assignments rather than days.
Entrepreneurs, especially those at start-up, are so immersed in the business that they are constantly coming up with new ideas, new ways to make their product or service better and new customer markets to serve instead of getting their product/service in front of customers.
I can't tell you how many I have spoken to who believe that their new product or service is so exceptional that their customers will seek them out to acquire it, following the advice of Ralph Waldo Emerson to, "build a better mousetrap and the world will beat a path to your door".
With all due respect to one of the world's greatest thinkers, that is absolutely the worst advice any entrepreneur could take on board. With the exception of a few companies, it's hard to imagine that "build it and they will come" is a successful go to market strategy, regardless of what industry you are in, who you are selling to, what contacts you may have and so on.
So the question is, how much time should start-ups spend selling? Without question: at least 80 per cent. I 've seen so many entrepreneurs fail or lose momentum because they are spending their time in the back end of the business. My personal motto is, "Sell first, build later".
One good example of this is a company by the name of Alumnify, an award winning Alumni Engagement Company on a mission to build the best Alumni software possible.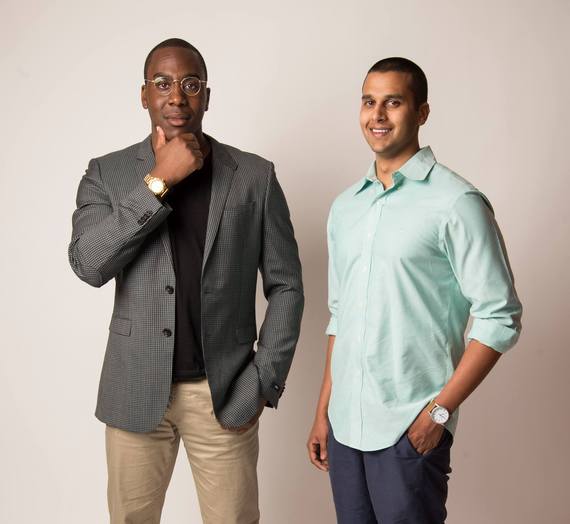 Co-founded by AJ Agrawal and Eghosa Aihie, the partners built a minimal viable product, then went out into the market place and sold it to their target market before completing the full build of the application. Here's a breakdown of their journey to date:
"When we graduated from the Velocity.SI Accelerator in Jeffersonville, Indiana, we quickly learned that our greatest strength was our ability to sell. Both Eghosa and I love selling our product over everything else, and we decided we were going to play to our strengths from the first day we started the company.
Even when I was a student at the Coding Dojo Bootcamp in Silicon Valley, I would still take a couple hours out of class and cold call clients. It's not that I didn't appreciate building the product; it's just that I knew that the greatest value I could provide was being on the front lines pitching to customers.
Eventually, we ended up selling before our product could even keep up with our traction. While you think this would be a bad thing, it ended up leading to some huge accomplishments. When we were invited to pitch at the University of San Diego V2 competition, we simply explained that we had clients already willing to try our product, and we just needed help getting our technology to catch up.
We ended up beating out over 60 other teams and walked away with $40,000, winning by the greatest margin in the history of the competition.
This didn't happen because we had amazing funding or because we had superior technology, it happened because we spent a ridiculous amount of time on sales from the very start, proving that there was a need for our product in the marketplace.
From then on, sales have continued to drive our success. We waited until we had a little bit of revenue to start fundraising, and that helped us raise our seed round of $465,000 to date.
Finally, with all the progress we built through sales, one of the greatest accomplishments came when our alma mater, University of San Diego, became a client of ours. We couldn't be more excited to be able to give back to the place that has given us so much" AJ explains
Alumnify is a good example which shows there is no such thing as a perfect product, just a complete one, which is why I'm such a big advocate of Eric Ries' The Lean Startup. Build a product that you can show a customer that works and that he/she will pay for and get started.
You need to be out the front in the thick of it selling. Period! Instead of selling, entrepreneurs turn their energies to every other aspect of running their new companies.
When you have a business with sales, you can then talk about what you need to do to monetize more sales. Once you have a business model that actually works because you have customers actually buying, you can then focus on optimising the back end. You start to move out of the dream space and into reality because you have the revenue to do so.
REAL LIFE. REAL NEWS. REAL VOICES.
Help us tell more of the stories that matter from voices that too often remain unheard.