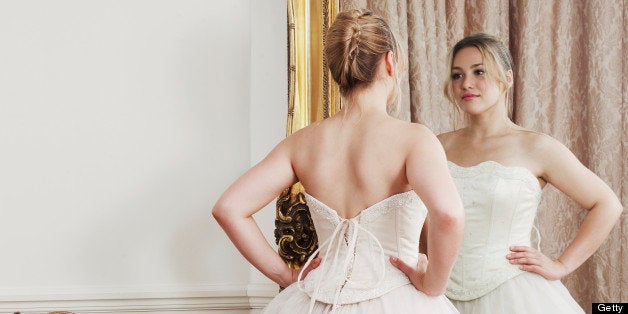 A wedding dress is one of the most expensive sartorial purchases a woman will make, so it's no surprise that brides sometimes choose to sell their gowns once the Big Day has passed.
PreOwnedWeddingDresses.com, a website that helps brides sell their gowns, recently surveyed 2,766 women ages 18 to 55 who are either selling their gowns or looking to buy one. More than 87 percent of those surveyed said they would "definitely" or "maybe" sell their gowns, and one in three of those women said they'd give up their gown because they want another bride to enjoy it.
Click through the slideshow below for more data from the survey, including information on women's wedding dress shopping habits and their motivations for selling (and keeping) their gowns.