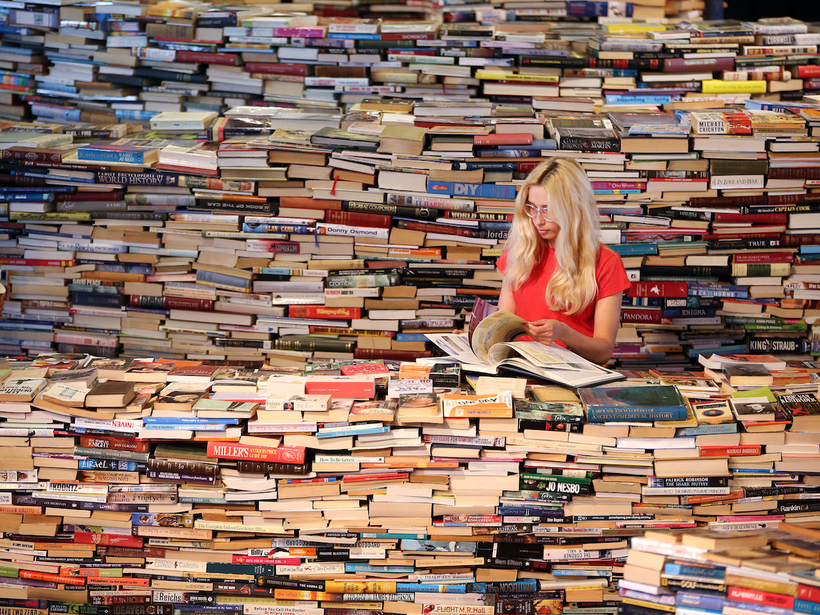 Four years ago I wrote an article — 10 Steps To Ebook Success — about writers setting up their own publishing companies, which is what I did after years of working via agents and large commercial publishers in the UK.
I thought that now, after a few years of doing it, this is a good time to share some insights about the marketing of books in the 21st century. There are dozens of courses, blogs, articles and seminars on the subject, with a myriad of offerings about how to get your book to sell. I have read posts by many of the first wave of eBook money-makers, and they all say the same thing — that conventional PR and advertising didn't sell their titles. In my opinion there only two things that writers should be paying attention to today:
The most important thing is to own the access to your audience base. That way you can communicate with them whenever you want, and tell them about your amazing books. Social media is one of the only forms of marketing that is free and easy to access, and that the writer can control and build almost singlehandedly. Beyonce for example, has 97 million Instagram followers, 64 million Facebook likes and 15 million Twitter followers. With numbers like these she doesn't need traditional newspaper or TV coverage to sell her material, and so she can pick-and-choose the odd interview here and there as she likes. The power has flipped from the press to the artist. This is now the norm in music, and writers need to follow this model, cultivating and owning their own marketing landscape. Of course, we writers can't compete with Beyonce's stats — although Paulo Cuelho does well with 11.7m Twitter followers — but the principal is the same. This move will add more value to your brand than anything else you do. The fashion model Gigi Hadid is a great example of this — her 4.2 million Twitter followers have added currency to her standing, bringing her more work and more money than she'd secure otherwise. She's rewritten the marketing rulebook for apprentice supermodels everywhere.
The second marketing move is to create a website with articles about you and your books that are optimized for search. Writing and blogging for other online platforms is fine, but ultimately who benefits from that traffic? And who makes money from the advertising on those pages that feature your words? Isn't it better for your customer base to be spending time on your website, clicking ads that you get paid for, or buying your books directly from you? Simultaneously, the beauty of having your own website with pages optimized for search is that it is the only form of marketing that, once set up, works when you're not there, on auto-pilot. You could be on a beach in the Caribbean sipping something cool with an umbrella in it, while customers who type in keyword searches land on your pages every single day.
So, my advice to authors, start-up publishers, and to myself, is to forget about banging on the doors of newspapers and magazines — they can't hear you — and instead focus on these two things. But, make no mistake, even these two suggestions are seriously time-consuming. On one of best-selling author Joe Konrath's blog posts he talked about the fact that promoting his books takes even more of his time than actually writing them. "If you want to have extraordinary sales, it means devoting an extraordinary amount of time to it," he says.
REAL LIFE. REAL NEWS. REAL VOICES.
Help us tell more of the stories that matter from voices that too often remain unheard.
This post was published on the now-closed HuffPost Contributor platform. Contributors control their own work and posted freely to our site. If you need to flag this entry as abusive,
send us an email
.