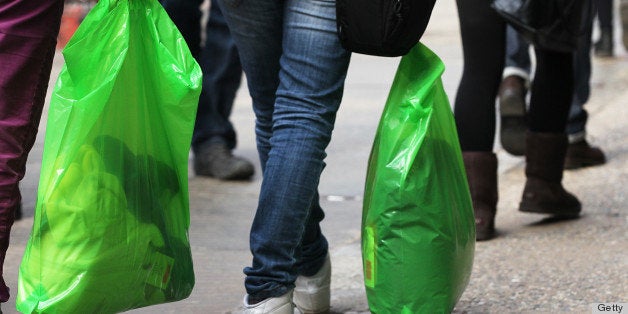 Bad news: It's time to start spring cleaning if you haven't already. Good news: You can actually get paid to get rid of some of your stuff. (Well, sort of.)
Resale and consignment stores make it relatively easy to let go of the designer duds you're over. The buy-sell-trade model common in chains across the country allows you to unload the old to make room for the new -- and perhaps even scoop up stuff to start filling that void you've opened up in your closet.
First off, let's outline the differences between the two: Resellers accept your lightly used clothing, usually at a lower price point, and repay you a percentage of its value in cash or trade on the spot; consignors will take higher-end items and offer you a larger cut of the value once your stuff sells.
All you need is a strategy. Behold, a list of tips to get the most bucks for your stuff.
Each store offers a different rate for resale and for trade. Call ahead to figure out which one offers the most desirable rate. If you prefer to get cash for your clothes, be sure to stop first at the store in the area that offers the highest percentage for selling. If you'd prefer to trade your castoffs for new (to you) stuff, you might prefer to start out at a store with a higher trade rate. Do your location-specific research, but know that there are resale chains like Crossroads Trading, Second Time Around, Buffalo Exchange and Beacon's Closet with multiple outposts in many cities. As for consignors, those tend to be smaller operations, not chains, but you can try shops on this list from Racked if you're in the New York metropolitan area.
Plan your route out accordingly.
2. Know what they're looking for.
Most stores will only buy what they know will sell now. For example, now is not the time to take them your winter coat. They won't buy it, because they know no one will buy it from them. Only take garments that are in season and in style. And don't take anything in poor condition (stains, holes, etc.) -- if you wouldn't buy it in a resale shop, it's likely that the resale shop won't buy it from you.
3. Pay attention to details.
Season and cut are often half the battle, if not more. If you have a dress by a high-end label but the style seems a little stale, it's likely that the buyer won't bite. If you bring in bootcut designer denim but everyone in your area is looking for skinny jeans, you might be stuck with them.
Take the time to pack up your things nicely, as this can make a difference to your buyer. Use your finest hangers and garment bags. If you have the original box for your shoes, bring it. If you saved the tags, bring them with you so buyers can authenticate. And don't forget to look nice yourself -- first impressions matter.
Buyers in resale shops are people, too. In a resale shop, as in life, a smile can go a long way. If you are friendly and talkative with your buyer, you might be able to distract her from the moth hole in that sweater, or be able to convince her to buy something she might not have, or even jack up the price. Ask her how her day's been going. And if she firmly rejects an item, ask why; you can keep this knowledge in mind for next time. We're big believers in dropping casual hints about the item's value: "Oh, I never wore that dress. I bought the wrong size and I couldn't return it." "That top was from a limited edition diffusion line and it sold out immediately." If she asks you how much you paid, it's fine to slightly embellish and ramp up the price by about 20 percent. (We won't tell.) This can affect how much she buys it for.
6. Get paid, or get dressed.
Consider if you want to use your credit in-store or take the cash. We like to do a sweep of the store just to check if they have anything we'd want. Remember, you do get a better value if you decide to trade. But even if your cash value amounts to seven dollars, that's still seven dollars more than you walked in with. Many stores will allow you to redeem some of the value in trade and get the rest in cash.
7. If at first you don't succeed...
What to do with the rejected clothes? You have two options. Either hit up the other resale stores in the area and see what they take, or head back to that first store later in the day or on another day. The idea is to get another buyer to work with, who hopefully will be either more accepting or more easily convinced.
Still striking out? Many resale shops will hang on to what they don't want and donate those clothes to a charity of their choice. You might like to consider doing that. Or perhaps a friend might find renewed life in your cast-offs -- let them shop your closet!
Got any tips we missed? Let us know!
Old-school clothes like the ones you might find in the resale shop: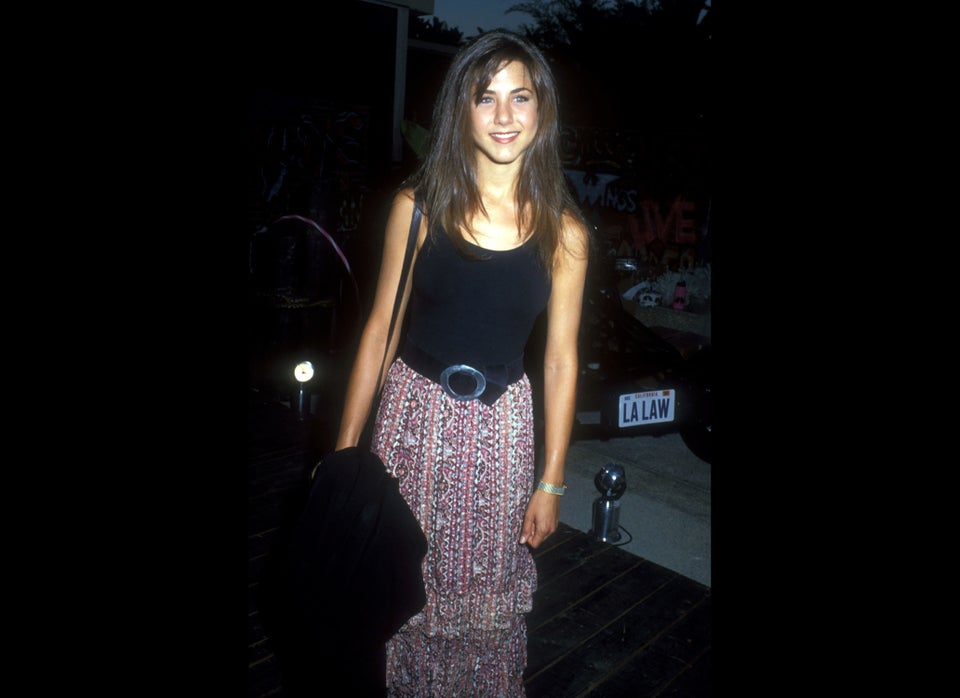 Awkward/Amazing '90s Style
Related