When I was just 30, I lost my husband tragically and I had to figure out how to make a life that worked for my very young son and me. So, after a precipitous slide and a few false starts, I did figure it out and over the years that followed I have built a business and a life that allows me to use all of my gifts and talents while helping others figure out how to use theirs and make a living doing it. These articles are my way of paying it forward. I hope they are helpful to you as you build the life you've always wanted.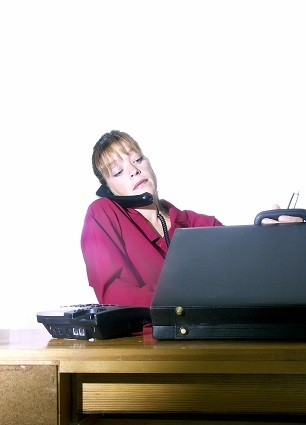 After more than 25 years of working with several hundred entrepreneurs and solo-preneurs, I've figured out that perhaps the biggest obstacle they face is charging enough for their products and services and closing those sales with confidence. In many cases, these individuals were once "rock star" sales consultants in corporate America who had no problem asking for the sale when they were doing it for someone else. So, why can't they do the same for themselves?
I can understand because I used to have my own challenges in this area. Even though I've been in sales my whole life and even taught sales for years, when I was ready to present my first offer for my own business I felt uneasy and didn't quite know the right words to say. I have often wondered, why was it so difficult?
It turns out that there is quite a big difference when you're out there selling for yourself -- especially when you're a heart centered entrepreneur. Those of us who fit into that category are not just selling widgets every day. We see our business as a way to share our mission and our gifts and make a real difference in the world. In fact, our main focus isn't necessarily to make a sale. In a way, we are marketing ourselves to our clients and potential customers, which makes us feel much more vulnerable. We are afraid that they may reject us. And, it's not as easy to detach ourselves from the outcome as if we were selling someone else's product or service, because this is a part of who we are.
Over the years I have learned a thing or two about how to successfully price and sell your expertise with courage and confidence.
I'd like to share these four tips that I believe can help you do just that:
1. Realize your value. It is extremely important for you to understand the value of your products and/or services. What is the unique transformation that you offer? Can it truly help someone solve a problem or challenge?
2. Present Your Offer with Confidence. How can you describe your transformation in a way that your ideal clients will resonate with you? What are the words to say that would allow them to know that you are the one that can take them from where they are to where they want to be? Know that not everyone is not your ideal client -the one's that resonate with you are the one's you'll want to focus on.
3. Solidify Your Signature System. What is the system or process that you use with your clients to get results? How do you do what you do? Once you have identified each step, be sure you give your system a name and brand it. Also, it's important to decide how you will deliver your system. For example, you can deliver your system via an online training program, in a workbook, and audio or video series.
4. Be prepared. Put together a 60 second introduction that allows you to share with others your expertise, your mission and who you aspire to work with. Also, put together an irresistible offer (an invitation to work with you) to present to your ideal client whether it's one on one, over the phone or from the stage. Be sure to have various programs with various levels of investment, the more one on one time with you the bigger the investment!
Remember, the work you do is important and valuable. So, be courageous, take inspired action, and share your gifts with the world."
Calling all HuffPost superfans!
Sign up for membership to become a founding member and help shape HuffPost's next chapter