The "Selling Sunset" star famously introduced her nonbinary partner to the world during last year's reunion episode — five months after splitting with her boss, Jason Oppenheim — and alluded to this in Wednesday's celebratory Instagram announcement video.
"Love doesn't always go as planned…Sometimes it's immeasurably better," wrote Stause. "Be Your Man is out now & linked in stories. If you ever get the pleasure of meeting G, know that you are meeting one of the kindest, funniest & most talented hard working people out there."
Stause first met the Australian singer in 2021 while still dating Oppenheim, according to People. She used Flip's latest song, which was reportedly written for her, in Wednesday's post — which served as a truncated highlight reel of their relationship.
"Please go stream" it, she urged fans in her post.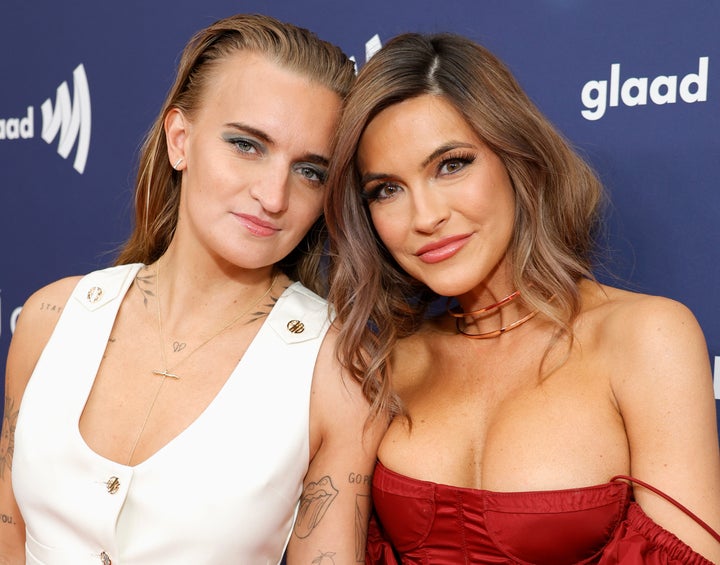 The real estate agent and reality TV star added at the time that she met Flip while acting in one of her music videos "about this chaotic love story." A former soap opera actor, Stause fell for Flip — but was still dating Oppenheim.
"We obviously separated from our partners then, and we just started talking and stuff," Flip told the "People Every Day" podcast in May 2022. "We just found a lot of similarities, even though people would think we are from like different corners of the world."
Stause previously told Vogue Australia that they first kissed at one of her parties after being stood up by her date. While Stause said she "definitely still thought I was straight" at the time, she realized she doesn't "have a type" — and is "attracted to energy" above all else.
Popular in the Community