In some regions of the U.S., home sellers are unknowingly losing thousands of dollars. Why? An antiquated MLS (Multiple Listing Service) rule prevents real estate agents from building excitement by pre-marketing homes before "officially" putting them on the market.
(For those not familiar, the MLS is a subscription service for Realtors that informs them of homes listed by other Realtors.)
Why is this issue important? Because it's proven that aggressive pre-MLS marketing of homes creates buyer anticipation and pent up demand that, on average, can add an additional 3-8% to the sale price.
Like marketers in other industries, real estate agents are discovering that generating buzz through home pre-launch strategies aggregates intense interest, often leading to lightening-quick sales at above market prices. These savvy agents are mirroring lessons learned in other industries. Ferrari is particularly adept at this strategy. So is Apple. It's why people stand in line for hours to purchase the newest iPhone.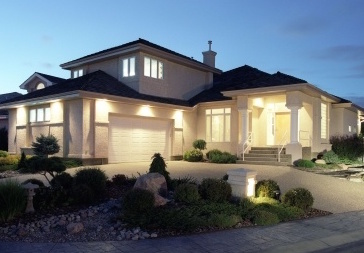 Real estate agents without a well-planned home pre-launch strategy engage in "20-years-ago" marketing, putting their newly listed homes on the market like a grocer throws a loaf or bread on the shelf. No smart retailer would do it. In today's world, no smart Realtor should either.
But many Realtors who want to engage in pre-marketing to maximize price for their home-selling clients are being thwarted by an antiquated rule. Some MLS systems won't allow agents to build excitement and pent-up demand through pre-marketing. They have an ironclad rule that requires newly listed homes to be immediately submitted to MLS within 2-3 days after listing. No pre-marketing. No excitement generation. No strategy. Just throw it out there and hope for the best.
The rule is a 20-year-old, pre-Internet attempt to prevent unscrupulous agents from, unbeknownst to sellers, hiding a new listing from other agents to quietly sell it themselves and earn a larger commission (a "pocket listing"). But that rarely happens in today's highly regulated, highly competitive real estate world of savvy sellers who want to know every detail of how their home will be marketed. Agents who try to "pocket" a listing today would be discovered immediately and probably lose their real estate license before they listed another home.
This outdated MLS restriction against home pre-marketing is particularly harsh in some parts of the country. In areas like Washington State, home sellers are losing millions in potential sale price each year. For example, the North West MLS, (comprised of Seattle and the surrounding areas) is one of the most restrictive in America, forbidding real estate agents from pre-marketing and excluding a home from the MLS even if you, as the owner, specifically request or demand no MLS.
Suppose you have security or privacy concerns. Maybe you don't want your friends to know. Or you could be a celebrity who simply wants your home marketed privately. Too bad! Even though you, as a home seller, pay the closing commissions that fund the MLS, your wishes don't seem to matter in Seattle.
In regions like Seattle, agents are absolutely forbidden from building buyer demand for a home with any kind of pre-marketing, including yard signs, flyers, websites, emails, texts, mailers, magazines, newspapers, open houses, previews, showings or tours. Get this--
they can't even tell other agents in their office about your home. The Seattle prohibition is so strict that agents who violate the rule can be expelled.
There is no question that pre-marketing homes has significant price enhancing advantages:
It gets buyers excited. Intelligent pre-marketing builds enthusiasm before buyers enter the door. This makes them more likely to offer a higher price when they're allowed access.
It generates "social proof." When agents have the time to generate interest before the official first day on the market, they can schedule back-to-back showings on the very first day (30 minutes apart is my recommendation). Buyers see other buyers, creating visible proof of desirability.
It creates fear of loss. Fear of loss is one of the most powerful price enhancers for any product. A flurry of showings on the first day creates urgency in interested buyers and makes them more likely to act quickly and offer a higher price to avoid losing out.
It puts buyers in a "higher price frame of mind." Put yourself in a buyer's shoes and imagine your agent calling to say that a fellow agent has just listed what appears to be the "perfect home" for you in the neighborhood you covet, and at a price you can afford. Because of their friendship, you can be among the first to see the home. If you are like most buyers, you'd instantly regard the home as desirable, sight unseen.
It allows home sellers to test their price, risk free. In addition to generating a higher price (and a faster sale), pre-marketing gives sellers and agents the chance to "beta test" their asking price with minimal risk. If buyers react favorably, the home will sell quickly. If not, there's still time to adjust the price before submitting the home to MLS.
It allows homes to be marketed without increasing the disheartening "days on market" score. The MLS discloses a home's days on the market to buyers (one of my biggest peeves). When a home has racked up days on the market, buyers perceive that it must be overpriced, or is flawed.
The MLS system was developed to increase the salability of homes, not diminish it. Pre-MLS marketing should always be the initial home marketing strategy, with MLS as a fallback to flush out additional buyers in the event a home doesn't sell.
If you are selling your home or are preparing to sell in the future, pre-marketing is a critical key to selling at the highest possible price. Be sure your agent is equipped to leverage this big opportunity.
As for the local MLS systems (particularly in regions like Seattle), I urge them to take a modern view and eliminate the antiquated rule against pre-marketing.
In other words: It's time to wake up in Seattle.
REAL LIFE. REAL NEWS. REAL VOICES.
Help us tell more of the stories that matter from voices that too often remain unheard.