 Sign Number 19,478 that Apple is preparing to release a new iPhone soon: It will now pay you money (sort of!) for your iPhone 4S on its website.
The Next Web points out that Apple has added the iPhone 4S -- the most recent iPhone, released in October of last year -- to its "Reuse & Recycle" online trade-in program, meaning that you can sell back your iPhone to Apple for cash in the form of a gift certificate to the Apple Store. Just choose your iPhone's storage capacity, color and condition from a drop-down menu on Apple's website, and you'll see an estimate of how much Apple thinks your iPhone 4S is worth; the company pays for shipping and packaging and, upon receipt of your device, mails you a gift card to the Apple Store.
We've already explained why it's a wise financial move to sell your old iPhone before purchasing a new one: The amount of money you can get for your old handset could likely defray the upfront cost of an iPhone at AT&T or Verizon, saving you a bunch of moolah as you upgrade. And we also showed you the mountain of evidence that indicates the earlier you sell your iPhone, the more money you'll get for it: The closer we get to the likely September 12th announcement date, and September 21st release date, for the so-called 'iPhone 5,' the less money that trade-in sources like Gazelle, NextWorth, and, now, Apple.com, will be willing to pay for your old gear. If you can go a month or so without a phone, or pop your SIM card into a spare phone in the meantime, you'd be well-served to sell your current iPhone pronto.
What is interesting about the sudden appearance of the iPhone 4S in Apple's Reuse & Recycle Program is not that Apple is necessarily offering the best prices. (You should shop around at the various gadget re-sellers before you determine which outlet is best.) For a 16GB iPhone 4S in good condition, for example, Apple offers $235, while Gazelle.com offers $268 and lets you hang onto it for 30 days. Gazelle also pays you in cash, rather than in the form of an Apple gift card.
What's more interesting about the ability to sell iPhone 4S directly to Apple is that it is more anecdotal evidence that the company is getting ready to debut a new phone. While we're already pretty confident that Apple is indeed going to hold an event on September 12th, given the overwhelming number of reputable news outlets with close ties to Apple reporting it is so, this appears to be yet another sign that the date is creeping closer, an admission by Apple that many are, indeed, going to want to trade in their old iPhones fairly soon. And, hey -- if Apple can get those traders to spend money at the Apple Store with gift cards, rather than elsewhere with the checks they'd receive from third-party sources, then so much better for Apple, right?
Browse our gallery (below) to see some of the juiciest Apple rumors from last week.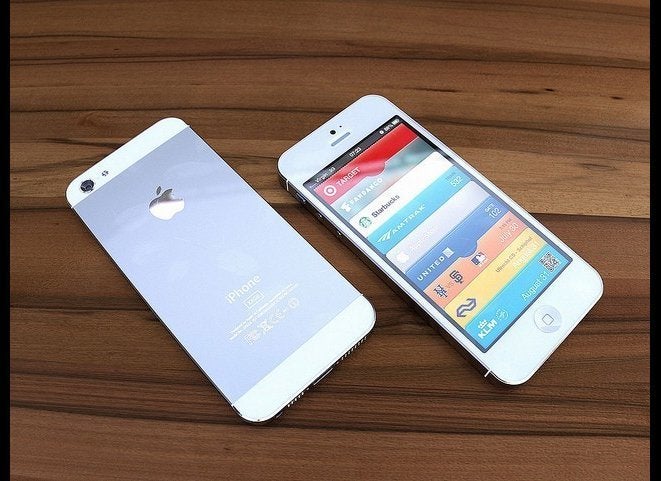 FIRST, YOU GET THE IPHONE 5
Popular in the Community