A West Virginia man is facing charges after police said he repeatedly stalked women at an Ohio Walmart and used a syringe to spray them with semen.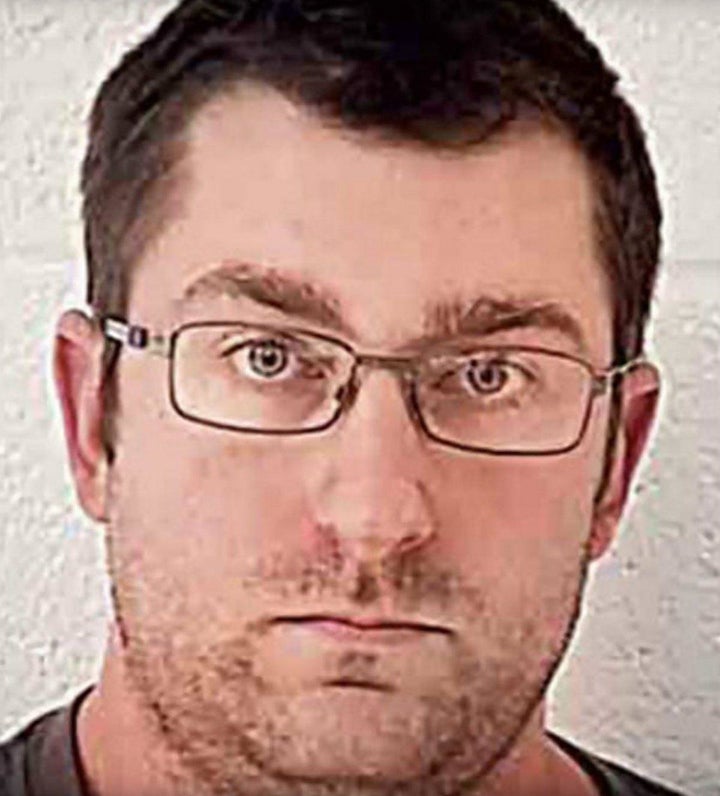 The first incident was on Nov. 2, when a woman shopping at the local Walmart called police to report a "creepy" man who seemed to be lingering around her, according to an arrest affidavit obtained by The Smoking Gun.
The victim told police the man walked up a few inches behind her, and then she felt something wet on her lower back and foot.
The woman then "began to panic" and rushed to a bathroom where she discovered the substance was "sticky."
She walked out and saw the man who allegedly assaulted her continuing to watch her.
Surveillance video obtained by the police showed the suspect squirting the woman.
The second incident happened Dec. 28 at the same Walmart. The victim told police that "some substance" had been "thrown or sprayed on her" while she was shopping, according to the arrest affidavit.
The suspect was spotted driving away in a truck with an emblem on the side. Surveillance footage revealed that he was identical to the suspect in the November incident.
Investigators used the emblem on the truck to track down Blake at a Wings Etc. location on Dec. 30. The suspect was seated inside, but came outside to the patrol vehicle to talk.
When Blake was told he had been seen throwing or spraying something on women at the Walmart, he allegedly told officers he had tossed egg yolks.
Blake was then informed that the substance found on the women had been tested, at which point he allegedly admitted he had squirted semen on the women, according to the arrest affidavit.
The suspect allegedly told police he had done similar acts about a dozen times, but only used sperm on four occasions, and used egg yolks and flour or spit the other times. 
Blake allegedly blamed his behavior on being molested as a child by his parents. Police also said he told them he masturbated in his truck or in the Walmart bathroom before his alleged acts, and used syringes he had purchased for the purpose of inoculating farm animals.
Law enforcement also alleged that Blake said he usually aimed for the buttocks area of his victims and felt it was his way of having sex with them.
He was charged with pandering obscenity, sexual imposition and two counts of menace by stalking. He has a preliminary hearing Jan. 11, but is currently free on $11,000 bond and was ordered to wear a GPS ankle monitor, according to WTAP.
Anyone who experienced something similar at the Marietta Walmart is asked to contact the Washington County Sheriff's Office at 740-376-7070, ext. 0.
REAL LIFE. REAL NEWS. REAL VOICES.
Help us tell more of the stories that matter from voices that too often remain unheard.
BEFORE YOU GO
PHOTO GALLERY
Things You Can't Do Naked