Question: Where do you go to graduate school if you want to change the world? Answer: Yale Law School, Harvard School of Education, Stanford School of Business, the Wagner School of Public Service at NYU, Wesley Seminary or Vanderbilt Divinity School.
Wait, What? Seminary? Divinity School? How did they get on that list?
Seminaries and Divinity schools across the country are attracting, training and launching some of the most excited, committed and creative leaders in our society today.
For over two decades I worked at the ground level of many of the most significant service initiatives of our time, including as a charter board member of Teach for America, a member of the commission that designed and launched AmeriCorps and as the founding president of the Bonner Foundation, a national effort that supports thousands of students to have access to higher education through service opportunities.
Through it all I have seen talented and passionate college graduates who are searching for ways to strengthen their skills, deepen their knowledge and sustain their commitment.
Because attending Princeton Seminary did that for me, I have come to believe that theological education ought to be at least an option that is considered by those hell-bent on changing the world through service.
That is why we have launched the website Seminaries that Change the World, a collection of seminaries and divinity schools that are making an impact. If you are considering graduate school, we want you to know there are theological institutions that not only prepare ministers for traditional roles in the church but that also prepare and equip leaders in all sectors of our communities. Through the lens of my experience with community service and service learning, I have sought to identify and list institutions that value, understand and strengthen the depth of engagement that began through these programs.
In a recent conversation with Gail O'Day, Dean of Wake Forest's School of Divinity, she said: "I went to seminary to change the world." And indeed she -- and so many other graduates - have done just that.
Some have taken the traditional route and become ministers and chaplains. Some have become scholars and educators like O'Day. Still others have become nonprofit managers and community leaders.
Over the past three years I have worked with dozens of seminarians whose commitment to service and justice are as focused as those who have chosen law, business or education as paths of preparation and engagement. As individuals, particularly young adults, seek avenues in higher education to connect their passion to impact the world to a life of meaningful work, I believe that theological education and ministry must to be presented as viable options.
This list of schools is by no means a complete list. It is not based on analysis of 'impartial' data that spits out a number for each school to create a ranking. It is not meant to invite comparisons or to define one rigid standard of excellence. Instead, it is intended to lift up that which is there but perhaps has gone unnoticed--program, faculty, and extracurricular resources that prepare and empower students to do creative and world changing work. Through Seminaries that Change the World we are shouting from the rooftops that "we are here, we are here" and that you are invited to explore the opportunities offered in theological education.
It should be noted that some of these schools are Christian-centric, and that professing that faith tradition is a key part of who they are. Other schools welcome people of all faiths and of no faiths. In subsequent publications we anticipate identifying and lifting up other theological educational institutions that include a variety of faith traditions.
While the institutions I list have different histories, affiliations and interpretations, they share a common commitment to faithfully engage in the world. The schools selected for the 2014 edition of Seminaries that Change the World have a common theme of engagement that includes:
Established or developing programming designed to encourage and support students to integrate their engagement in the world with theological education and vocational discernment
A commitment to provide scholarship and financial aid to attract and support students and limit student debt
A community of faculty, administrators and students who are working together to create and sustain a culture of engagement on campus
Teachers who offer coursework and programming that integrate faith and service
A history of educating and launching courageous leadership for the world
A commitment to talk with prospective students about their vocational discernment, not merely to recruit them to enroll in their particular school
Making any list can be dangerous, because you are bound to leave something off or someone out. And no doubt this is the case here. Yet, every school listed has something about it that is compelling: kindred spirits, compelling programs and challenges and opportunities that will push us past our comfort zones.
All of these selections are based on the desire to find places that will seek out, support, train and launch gifted and talented individuals to lead in the world with courage, grace, intellect and love.
My hope is that this will affirm schools that are doing good work and encourage those that have yet to invest in the connection between faith and service. Hopefully the energy, excitement and momentum of this list and the conversations that follow will inspire and instruct them to join the movement.
So to those searching out your vocational path--some of the most dynamic and compelling seminary students I have met didn't think about theological education until after they graduated from college and were doing a year of full-time service. It doesn't matter if you are thinking about seminary for the first time or have been certain that you wanted to go since you were in the 7th grade. I invite you to look around. This resource may help you find a community of learning and engagement that will prepare you to lead faithfully in a transitioning world, not only in the church, but in service to the broader community.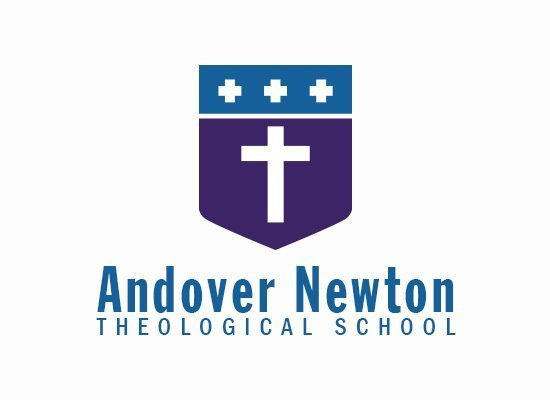 Seminaries that Change the World