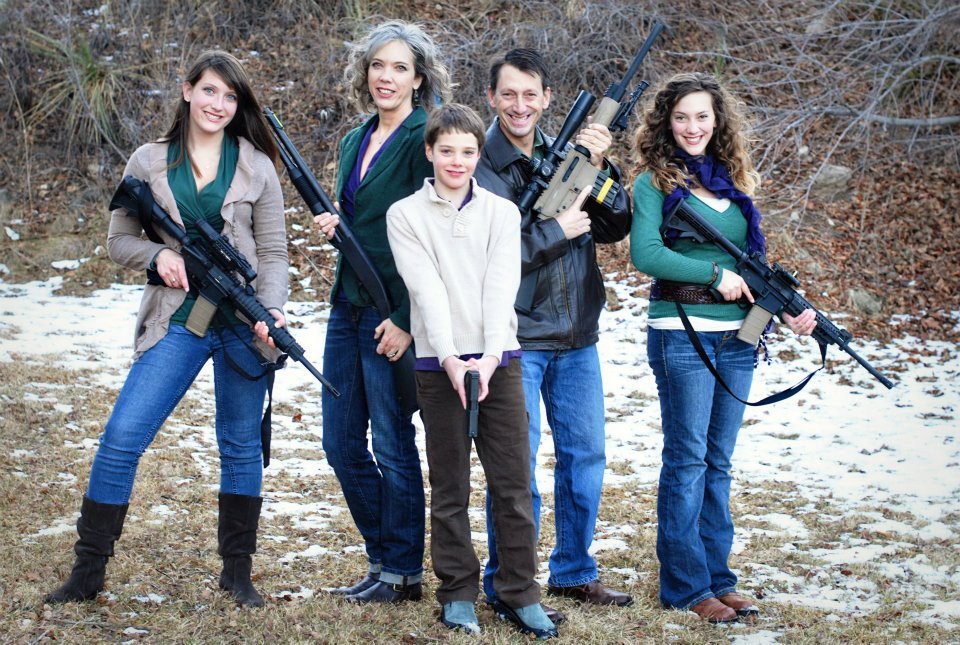 And then those goofs -- you know, those lefty goofs over at ColoradoPols -- pitched a fit sometime this past week, over a family photo that we have from back in 2011, where every member of the family is holding a scary black gun, a scary black gun. And it's a beautiful photo, and we had a great time. We shot hundreds of photos that day, right after Christmas when we had the whole family together for the first time in ages.
Krista Kafer, host of Backbone Radio show then says:
I looked at that photo, and my first thought was, 'It's kind of like a family Charlie's Angels, you know?' Because you have all the guns at different levels, or different kind of pointing –- no gun is pointing at a human being, but they're all pointing in different directions. And then I had this vision of these metrosexual liberals in Denver looking at that photo and being horrified. And being like, 'Oh no! He's got guns!'
Brophy doesn't make a statement about Kafer's idea that Denver's "metrosexual liberals" may be "horrified" by the photo, but he doesn't refute it either, he just simply says that he and his family have fun with their guns. Listen to the entire exchange here, begins around 35:00 minutes.
I have to say, Brophy's family looks nice, even with the firearms, but there's a big problem here: Brophy is wrong about the guns not "pointing at a human being."

I guess that fact that I'm an aspiring metrosexual gives me the ability, which Brophy lacks, to see that the girl on the left is almost certainly pointing his gun at the leg of the boy next to him.
As the Brophy family photo might indicate, Sen. Brophy has made no secret of his support for gun rights and his opposition to the recent gun control legislation package signed into law by Hickenlooper earlier this year that includes limits on ammunition magazines to 15 rounds and universal background checks on all gun sales and transfers.
CORRECTION: The "metrosexual liberals" quote was originally attributed to Sen. Brophy, when it was in fact stated by the KNUS host Kirsta Kafer.
Related
Before You Go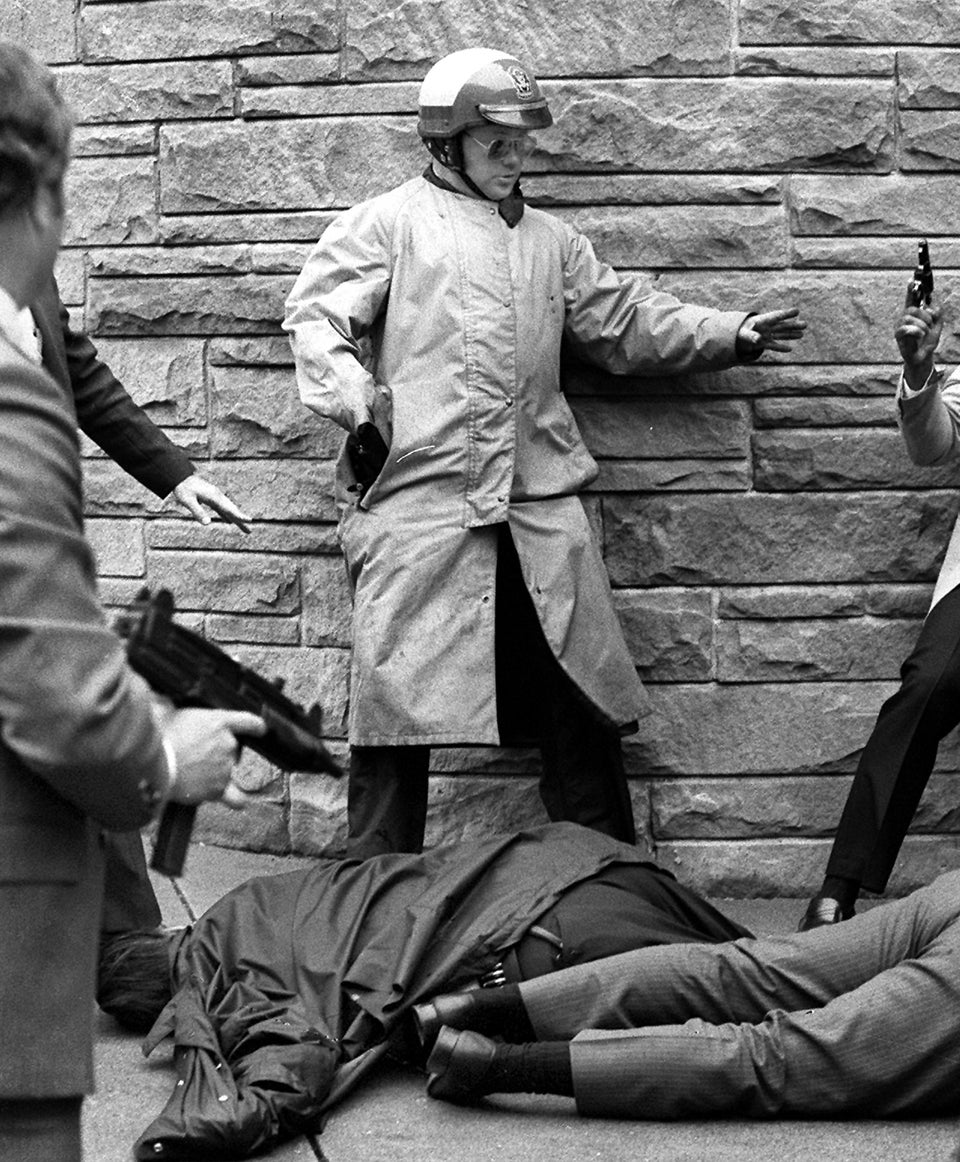 Pivotal Moments In The Federal Gun Control Debate
Popular in the Community