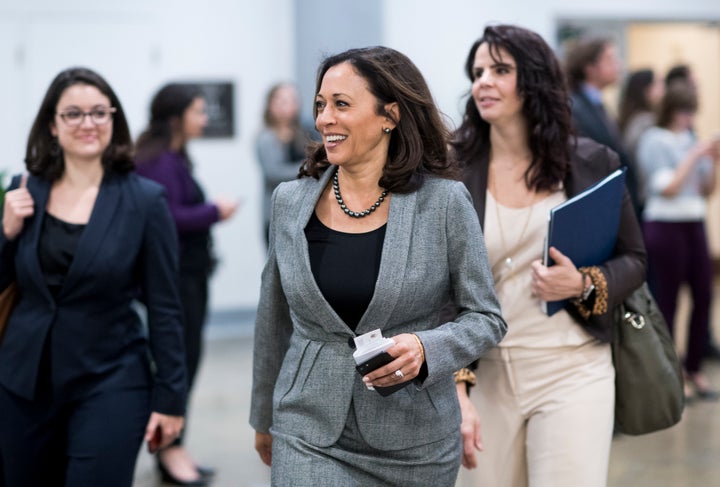 Sen. Kamala Harris (D-Calif.) recognizes the resounding power black artists have had over the years and she's paying tribute to them with a special music playlist she curated herself.
In honor of African-American Music Appreciation Month, which is recognized in June, Harris released a public playlist on the music-streaming service Spotify that includes some of the most talented and influential black musicians.
"Our nation has an indelible soundtrack, songs that have become anthems recognized across the world," Harris said in a statement to HuffPost. "Much of that soundtrack is inspired and informed by the vast contributions of African-American artists in jazz, R&B, rap, hip-hop, and beyond."
The playlist features 45 songs from timeless artists like Lauryn Hill, Stevie Wonder, Nina Simone and Prince, as well as hits from more contemporary artists like Andra Day, Janelle Monae and Chance The Rapper. There are popular rap songs by hip-hop artists like Migos and soulful slow jams from songstresses like Aretha Franklin ― whatever the mood, Harris' playlist has you covered.
"No matter where you are from or what you look like, music is a bond that can bring us all together," she said. "To celebrate African-American music is to dance, sing, and even march to the rhythms that have long served as vehicles for honesty, inspiration, struggle, success and joy."
Popular in the Community