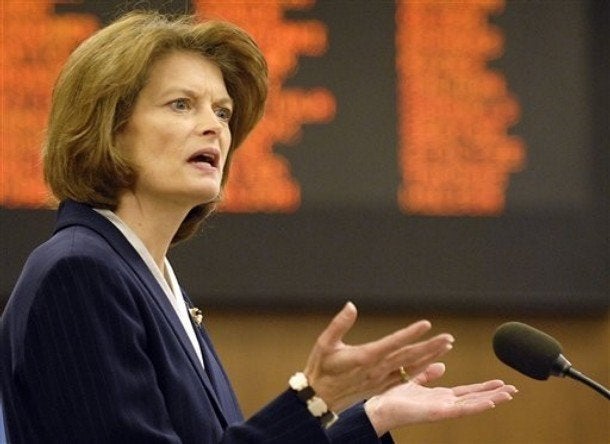 Alaska Sen. Lisa Murkowski has some Republican-to-Republican advice for Gov. Sarah Palin: If you want to make a run at the White House, keep your hands off my Senate seat.
Murkowski, up for reelection in 2010, is nervously awaiting word on whether John McCain's former running mate will run against her in the GOP primary. But she says Palin is the one who should be nervous.
"I can guarantee it would be a very tough election," Murkowski said in an interview.
Popular in the Community