Just days after expressing outrage over reports of widespread surveillance of foreign leaders by the National Security Agency, Sen. Dianne Feinstein (D-Calif.) pushed through the Senate Intelligence Committee on an 11-4 vote a bill that enshrines the bulk collection of Americans' phone call records into law, and expands the agency's authority to track foreign nationals who enter the United States.
The bill, passed on Thursday, is meant to respond to the revelations of leaker Edward Snowden. But critics immediately charged that it does little more than offer a fig leaf for the NSA's controversial surveillance operations.
"The NSA call-records program is legal and subject to extensive congressional and judicial oversight, and I believe it contributes to our national security," Feinstein said in a statement. "This committee has conducted considerable oversight of FISA programs, both before and after recent leaks, and I believe the reforms in this bill are prudent, responsible and meaningful."
But Sen. Mark Udall, a frequent critic of the NSA, said in a statement that the bill fell far short of "real reform."
Feinstein's bill effectively transforms into law the NSA's internal policies for the bulk collection of data on who Americans call, when, and for how long. The bill would codify already-existing limits on the use of that database, and expand reporting requirements.
The bill does add some new checks on the NSA's powers: It would expand criminal penalties for the misuse of intelligence capabilities. The Foreign Intelligence Surveillance Court, which oversees many of the NSA's programs, would also be empowered to appoint a friend-of-the-court lawyer to weigh in when a case presented a "a novel or significant interpretation of the law."
On Monday Feinstein said in a statement that she was "totally opposed" to the reported spying on the leaders of American allies. The collection of Americans' phone call "metadata," however, she has defended as an important tool in preventing terrorism.
In his statement, Udall disagreed.
"The NSA's ongoing, invasive surveillance of Americans' private information does not respect our constitutional values and needs fundamental reform -- not incidental changes," Udall said. "Unfortunately, the bill passed by the Senate Intelligence Committee does not go far enough to address the NSA's overreaching domestic surveillance programs."
Udall is a co-sponsor of a bill introduced earlier this week by Rep. James Sensenbrenner (R-Wisc.) and Sen. Patrick Leahy (D-Vt.) that would end the NSA's bulk collection of phone call records. The passage of Feinstein's bill sets up a confrontation with Leahy's Judiciary Committee over what version of NSA reform Congress will produce.
"The Feinstein bill is terrible and would make things worse. I think the Leahy-Sensenbrenner bill begins to address some of the problems" with the NSA, said Jennifer Granick, director of civil liberties at the Stanford Center for Internet and Society.
This story has been updated with a comment from Jennifer Granick.
Before You Go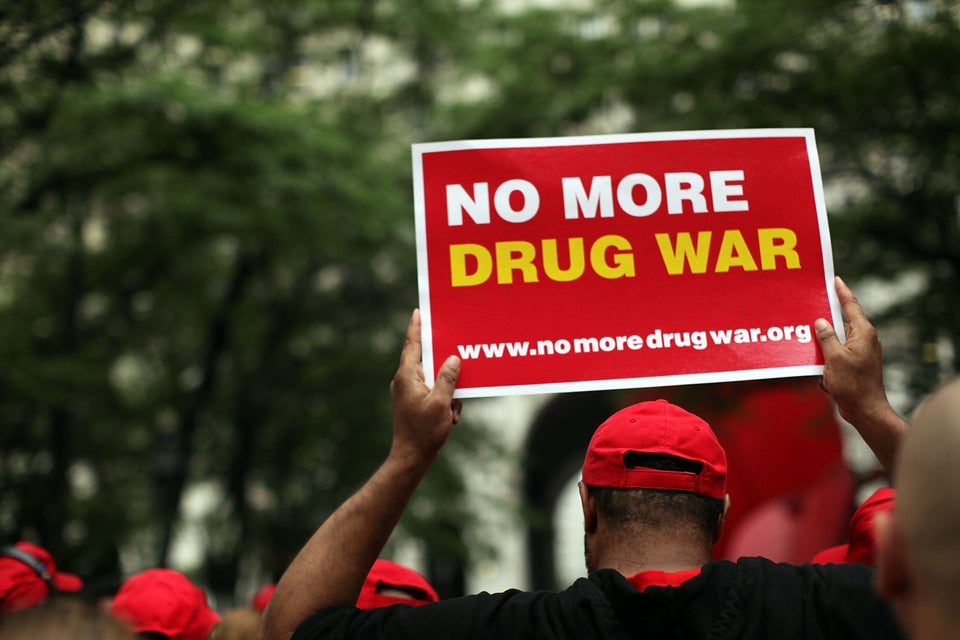 27 Reasons Why The U.S. Shouldn't Lead The War On Drugs
Popular in the Community