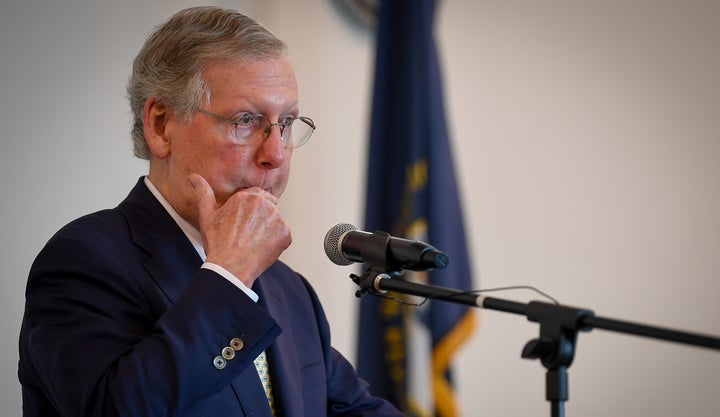 Last week, Senate Majority Leader Mitch McConnell rolled out a disastrous health care bill drafted behind closed doors by a small group of Senate Republicans that would rollback provisions in the Affordable Care Act that has extended access to health care to millions of people. The independent Congressional Budget Office analysis reports that the Republican bill would leave 22 million uninsured and millions left besieged because of the nearly $800 billion in proposed Medicaid cuts.
The Affordable Care Act expanded Medicaid to millions of people who lacked health insurance, providing access to health care, opioid-related care and mental health services to millions of people. Having access to health care helps people who struggle with addiction address underlying health needs, reduce drug-related harm, reduce overdose risk and get access to evidence-based medication-assisted treatment and other care.Stripping Medicaid would have a detrimental impact on the most vulnerable and marginalized – from people with disabilities to people with problematic substance use who are in need of help, services, and health care.
Reports indicate that  McConnell has agreed to add $45 billion in new opioid funding to the Senate Republican health care bill, in an implied attempt to lure Republicans in states that have been most ravaged by opioid-related overdoses to support his bill despite concerns that taking away health care from millions will undermine efforts to end the opioid crisis. Broken promise opioid funding will not mitigate the harm of Medicaid expansion rollback.
"Senators should reject the notion that opioid funding in any amount can make up for preserving the delivery of reliable and affordable health care and opioid-related care to millions of people impacted by the opioid crisis," said Grant Smith, deputy director of national affairs with the Drug Policy Alliance.
There is considerable overlap between states that expanded Medicaid through the Affordable Care Act and states that have been hit hard by the opioid crisis – including Ohio and West Virginia. Republican senators from these and other states have publicly raised concerns about rolling back the Medicaid expansion.
Advocates have repeatedly warned that rollbacks of the Medicaid expansion would strip access to a broad array of health care and mental health services from millions of people vulnerable to opioid relapse and overdose. McConnell has said he still plans to push for a floor vote despite these and other concerns.
It's now up to you and me to stop this bill. Your senators are home for recess through this weekend. Call them and go to their district offices in your state, and demand real and compassionate access to health care. This bill will impact you or someone you love. Call your senators at 202-224-3121 and demand that they oppose the Senate health care bill.
Melissa Franqui is the manager of communications and marketing for the Drug Policy Alliance.
REAL LIFE. REAL NEWS. REAL VOICES.
Help us tell more of the stories that matter from voices that too often remain unheard.
BEFORE YOU GO