WASHINGTON -- Efforts by Congress to approve money for what most deem a crisis along the southern border were in shambles on Thursday evening, after the Senate failed to approve its funding bill and the House was forced to rework its plans to win more Republican votes.
The Senate legislation would have provided $2.7 billion to care for and help deport many of the more than 57,500 unaccompanied minors who have been apprehended crossing the border illegally since October. That was $1 billion less than President Barack Obama had requested. But the bill still lacked provisions that many Republicans said were vital to earning their support, such as changes to existing law so that minors could be deported more quickly without seeing a judge.
The bill failed in a procedural vote, with 50 senators voting to continue to a final vote and 44 opposing. Sixty votes were needed to proceed.
Democratic Sens. Mary Landrieu of Louisiana and Joe Manchin of West Virginia joined with Republicans in opposing the bill.
The Senate Democrats' bill would have also provided funding to fight wildfires and to buttress Israel's Iron Dome defense system. Senate Appropriations Committee Chairwoman Barbara Mikulski (D-Md.) warned before the vote that the bill was needed to fund these measures and to keep agencies from running out of money to deal with the border crisis.
"Failing to act is irresponsible," she said.
Sens. Jeff Sessions (R-Ala.) and Ted Cruz (R-Texas), two of the most vocal opponents of the border package, argued that it needed provisions to end current Obama policies that protect some undocumented young people from deportation and to prevent the president from expanding similar relief in the future.
"Congress, as an institution, must not support any border package that does not expressly prohibit the president's executive amnesty and block funds for its implementation," Sessions said on the Senate floor Thursday. "How can we not take this position? Are we really to recess for August having done nothing, said nothing, offered nothing to oppose the president in this way?"
The House was set to vote earlier Thursday on a bill to provide $659 million in funding to address the border crisis, coupled with measures such as sending National Guard troops to the border, adding immigration judges and changing a 2008 law that provides unaccompanied minors from countries other than Mexico and Canada with a lengthier process in which to argue they should be allowed to stay.
Despite House Republican leaders adding to the schedule another opportunity to vote against a policy that prevents some young undocumented immigrants from being deported, the House could not get 218 votes to approve the $659 million for the border crisis. House leaders are reworking their plan on Friday and aim to hold a vote on a new or revised package that would provide funding to address the unaccompanied minors situation.
But even if they do, the Senate won't be around to pass it -- although the upper chamber almost certainly wouldn't anyway on policy grounds -- because of the August recess. The White House had already issued a veto threat on the initial House Republican bill, which is now expected to become even more conservative.
White House press secretary Josh Earnest said Thursday that the administration was encouraged that the number of unaccompanied minors crossing the border appeared to be decreasing, but said they still hope Congress will approve additional funding. Agencies working on the crisis have said they are close to running out of already stretched funding.
"We continue to believe that those resources are necessary, simply because we have seen in the past that these numbers can be pretty volatile," Earnest said at a press briefing.
Before You Go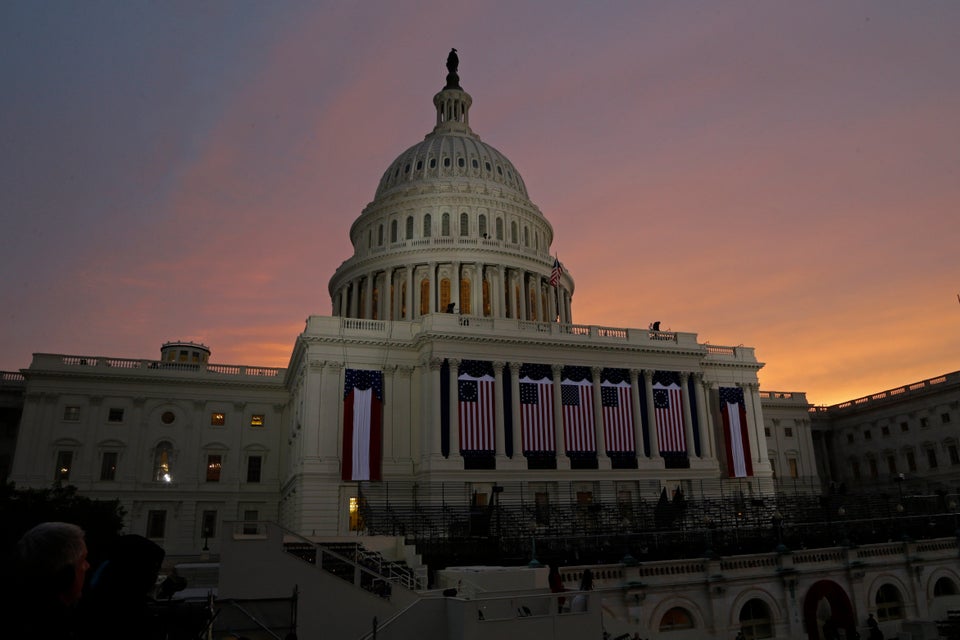 U.S. Capitol Photos
Popular in the Community