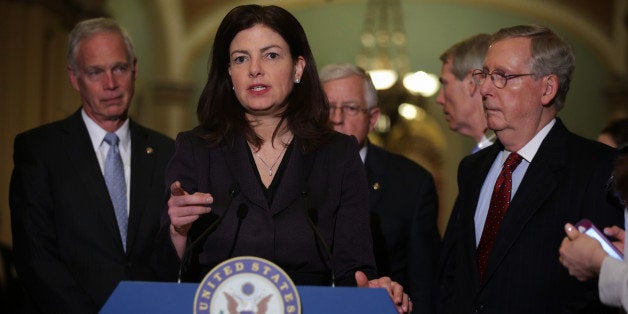 The Senate on Tuesday kicked off what is likely to be a lengthy funding debate over Senate Republicans' budget blueprint, which aims to boost defense spending and to repeal the Affordable Care Act through a process known as reconciliation.
Senate Majority Leader Mitch McConnell (R-Ky.) plans to keep his promise of an open-amendment process on the Republican budget plan, which passed out of committee last week. As a result, the proposal will be open to amendments all week long, culminating in votes during what will likely be a late-night session Thursday.
McConnell is harboring no illusions about the lack of support from Democrats, and indicated on Tuesday that the budget battle won't be smooth sailing.
"It's a budget that balances in 10 years and allows us to put a repeal of Obamacare on the president's desk," McConnell said. "We anticipate not having much Democratic interest in this."
Controversially, the Senate GOP proposal edges toward a repeal of Obamacare, which would likely move forward through a process of reconciliation between the House and Senate. The proposal has also prompted Democratic opposition by seeking to increase defense spending through the Overseas Contingency Operations budget, while doing nothing to raise spending for domestic programs.
The OCO budget is a fund for overseas conflicts and is not subject to the automatic budget caps under sequestration. During last week's committee markup, Senate Republicans attached an amendment to the budget that increased OCO funding by $38 billion, in addition to the $58 billion that the blueprint had already allotted. This brings overall spending for the Defense Department to $612 billion and allows the Senate GOP proposal to increase defense spending while not technically exceeding the spending caps.
"Given the threats and challenges that we are facing around the world right now, the proposal and sequester on the defense of the nation … is inadequate," Sen. Kelly Ayotte (R-N.H.), who offered the OCO amendment along with Sen. Lindsey Graham (R-S.C.), told reporters on Tuesday.
Democrats, however, are skeptical. Senate Minority Leader Harry Reid (D-Nev.) called the move a "gimmick."
"During the markup of the budget resolution, Senate Republicans claimed to increase defense spending ... But that money isn't even close to being real," Reid said on the Senate floor Tuesday. "Because of what seems to be a drafting error, not one extra dollar can be spent on defense above the sequestration caps."

In an interview with The Huffington Post last week, Obama said he would not sign any spending bill that allows the sequestration cuts to remain in place.
This means that another government shutdown could become a possibility if congressional appropriators fail to reach an agreement to eliminate the caps.
But Sen. Patty Murray (D-Wash.), the top Democrat on the Senate Budget Committee, outlined her party's strategy to keep Obama out of a sticky situation by ending the sequestration cuts.
"We are going to lay out a path to roll back the automatic cuts that Democrats and Republicans have both said are terrible policy, just like we did in our bipartisan budget deal last year," Murray said Tuesday.

Murray said that Democrats plan to push "amendments that lay out our values and priorities," while shining a spotlight on the GOP's failings.
The Senate voted on roughly 10 amendments to the budget on Tuesday, with more votes scheduled for Wednesday. The lengthy final session on Thursday is expected to go into the late evening or early morning.

The House is preparing for a test of its own on Wednesday: to pass a budget amid GOP infighting about increasing defense spending. Republican leaders decided on Tuesday to pull an abnormal move, opting to put two separate budget plans -- only one of which boosts Pentagon funding -- to a vote on the House floor. Leaders expect the version that increases the military budget to pass.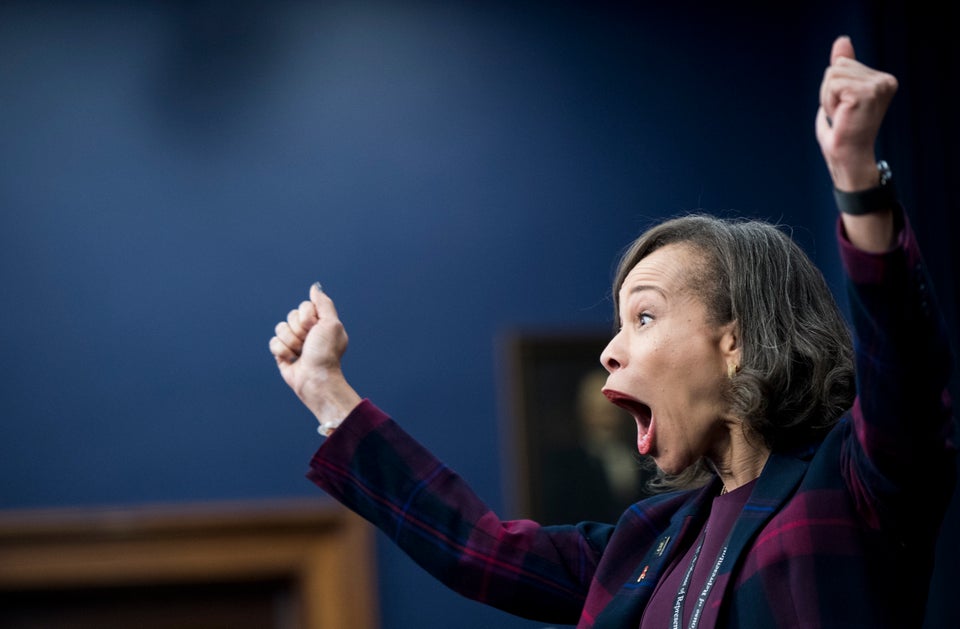 Scenes From 114th Congress And Capitol Hill