The Senate Judiciary Committee, which is supposed to be probing whether the Russian government actively colluded with President Donald Trump's campaign team to influence the outcome of the 2016 election, made its first public criminal referral on Friday, targeting a former British intelligence agent who sought to reveal that alleged collusion.
The recommendation fuels criticism that the committee's investigation has splintered along party lines, with Republicans reportedly more interested in probing matters involving Trump's 2016 rival, Hillary Clinton, as Trump grows increasingly frustrated with the FBI's Russia probe.
In a letter to Deputy Attorney General Rod Rosenstein and FBI Director Christopher Wray, Sens. Chuck Grassley (R-Iowa) and Lindsey Graham (R-S.C.) recommended a criminal investigation of Christopher Steele for possibly violating the U.S. law that prohibits individuals from making false statements to federal investigators.
Steele is the author of a now-infamous dossier of research memos that include damaging claims about Trump and his business dealings in Russia. The dossier was commissioned in June 2016 by Fusion GPS, a Washington, D.C.-based research firm.
"We should all be skeptical in the extreme," he told The Washington Post.
The dossier has been a source of controversy since its contents were made public early last year. The document includes several incendiary claims about the president, including that his campaign colluded with Russian officials. It also includes an unsubstantiated account of Trump hiring Russian prostitutes to perform "golden showers" in front of him at a Moscow hotel suite.
Trump has denied the claims and called the document "fake."
In October, details emerged about how the Fusion GPS research was funded. The Washington Free Beacon, a conservative-leaning news site, hired the firm to do opposition research about Trump during the Republican primaries, but stopped funding the work after Trump became the presumptive GOP nominee in spring 2016. The firm was then hired by the Democratic National Committee and Clinton's presidential campaign, after which it tapped Steele to compile information on Trump.
The revelation about the Clinton campaign's ties to the document renewed Trump's attacks. In December, he called the dossier a "Crooked Hillary pile of garbage."
While the dossier's claims have not been verified, Robert Mueller — the special counsel leading the FBI's Russia probe — reportedly had his investigators speak to Steele last year.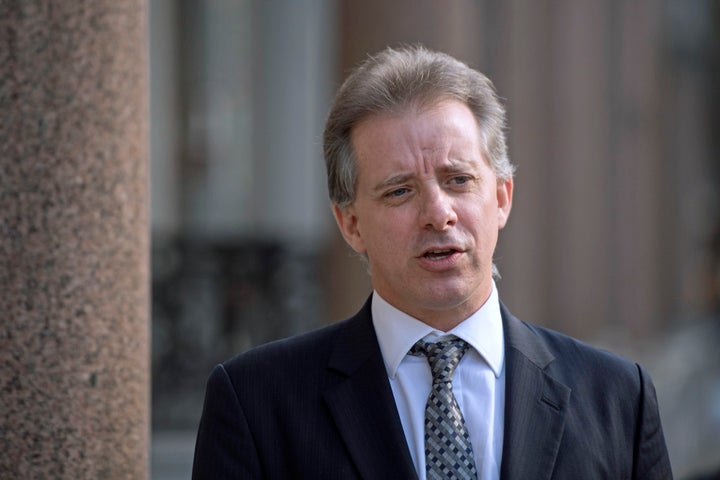 Popular in the Community