WASHINGTON -- The Senate voted Wednesday to acknowledge that climate change is real, bringing itself up to date with every major scientific body in the world.
But the Senate also voted down a pair of measures acknowledging that human activity plays any role in that change.
The measures were introduced as amendments to legislation that would force approval of the Keystone XL pipeline over the ongoing presidential decision-making process. Democrats had been preparing a variety of amendments that would force Republicans on the record on climate change.
The first amendment, from Sen. Sheldon Whitehouse (D-R.I.), stated: "It is the sense of the Senate that climate change is real and not a hoax." That amendment passed by a vote of 98 to 1. Sen. Roger Wicker (R-Miss.) was the lone senator voting against it.
Even Sen. Jim Inhofe (R-Okla.), who wrote a book titled The Greatest Hoax: How the Global Warming Conspiracy Threatens Your Future, joined as a co-sponsor on the Whitehouse amendment. His contention, he said, isn't that climate change isn't real. "The hoax is that there are some people who are so arrogant to think that they can change climate," Inhofe said. "Man cannot change climate."
After the votes, Inhofe took the floor again to re-emphasize his belief that "this whole thing was cooked up by the United Nations."
But then the Senate voted on a second amendment, this one from Republican John Hoeven of North Dakota, that acknowledged human activity is contributing to climate change. That measure fell one vote short of the 60 needed to pass, at 59 to 40, after Hoeven voted against his own amendment.
The Senate held a third vote on an amendment from Democrat Brian Schatz of Hawaii that went even further, stating that climate change is real and "human activity significantly contributes" to it. That measure, too, went down, by a vote of 50 to 49.
Sen. Lisa Murkowski (R-Alaska), chairwoman of the Energy and Natural Resources Committee, told her colleagues to vote against the Schatz amendment based on the inclusion of the word "significantly."
"I would suggest to colleagues that that inclusion of that word is sufficient to merit a no vote at this time," said Murkowski.
The Schatz measure did manage to gain the votes of several Republicans, however: Lamar Alexander of Tennessee, Kelly Ayotte of New Hampshire, Mark Kirk of Illinois, Susan Collins of Maine and Lindsey Graham of South Carolina.
Democrats say they're not done trying to force Republicans on the record on climate change. Sen. Bernie Sanders (I-Vt.) said there will be a vote Thursday on his own amendment on climate change.
"It starts by admitting you have a problem, just like many other areas of human life," Whitehouse said Wednesday in a speech.
Before You Go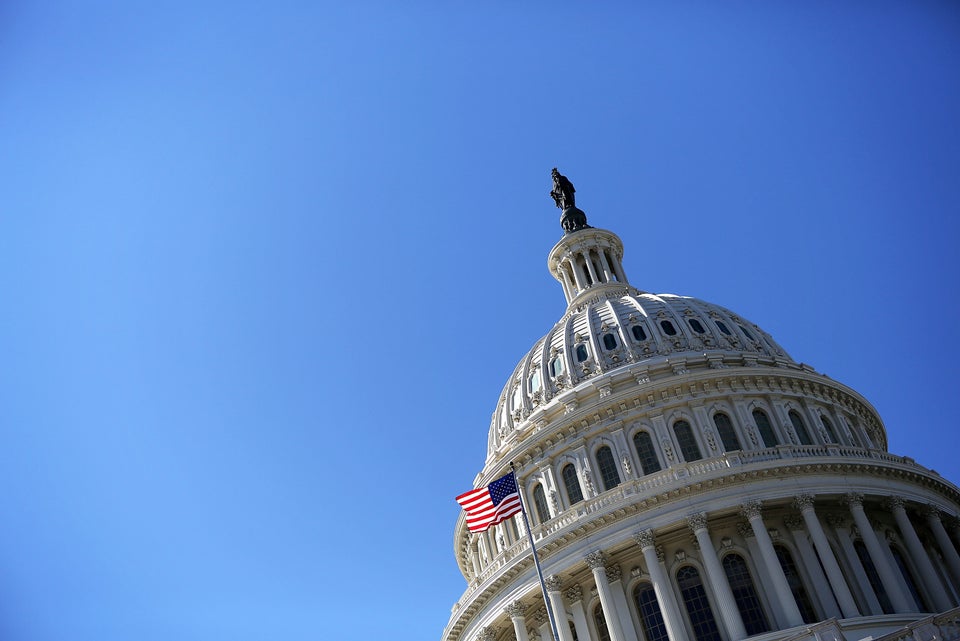 Least Environmental Senators